ASME.org's Top 10 Engineering Stories of 2020
ASME.org's Top 10 Engineering Stories of 2020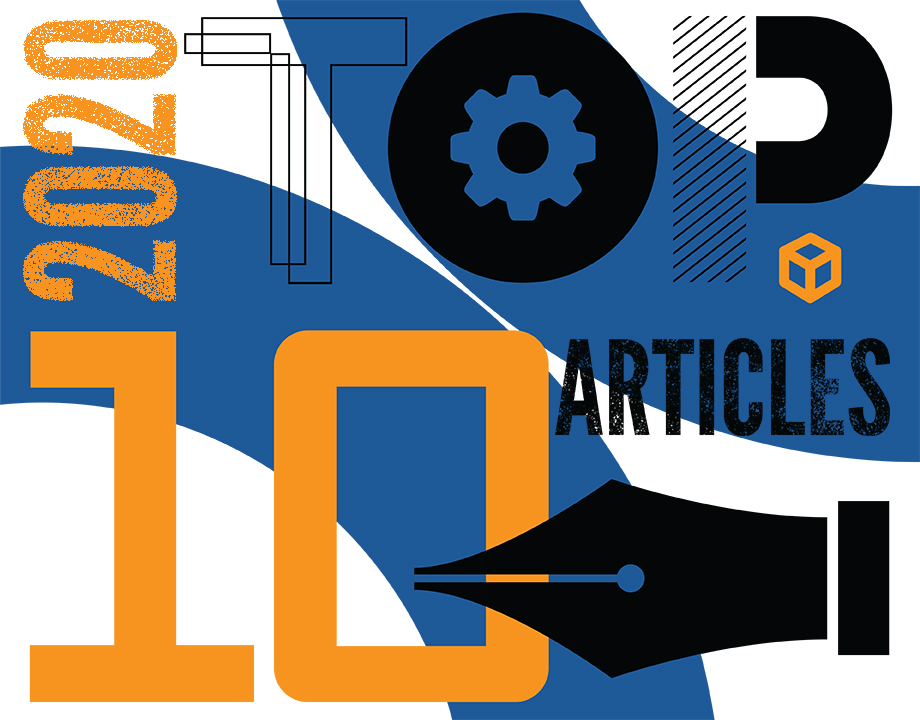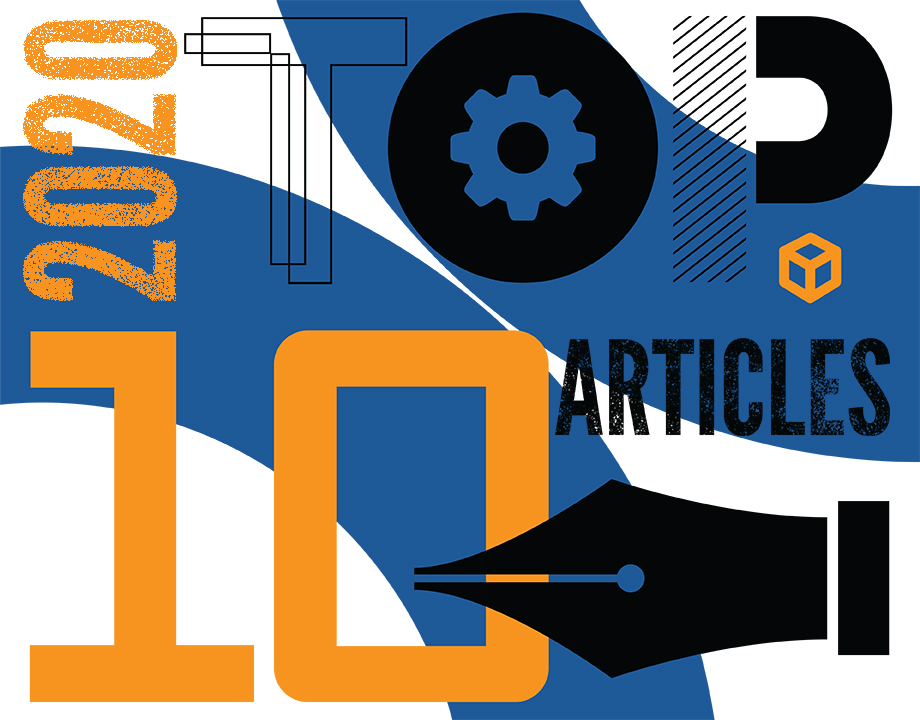 Despite the challenges unleashed by the pandemic, the scientific world has seen tremendous progress. The exemplary feats of ingenuity topped the list of engineering stories this year.
When we look back at the year 2020—the year of COVID-19—words such as quarantine, lockdown, social distancing, remote work, panic buying, and toilet paper shortage instantly cross our mind. The year, however, will also be remembered for the speed of innovation—from the digital transformation of most industries to the fastest-ever development and approval of vaccines.
Despite the challenges unleashed by the pandemic, the scientific world has seen tremendous progress. Engineers, scientists, researchers, and the medical community have come together to find solutions to fight the coronoavirus. These exemplary feats of ingenuity and
improvisation-on-the fly
topped our list of engineering stories this year.
Advances in 3D printing, bioengineering, and robotics, also made it to our top list. That the engineering community has continued to push forward in a year that has left us all paralyzed in so many different ways, is remarkable, and a clear indication that engineers will be needed more than ever before after the world returns to a semblance of normalcy.
In no particular order, here are our top 10 most popular articles of 2020.
1. OSHA Guidelines for Engineers Working During the Coronavirus Pandemic
In the initial months of the pandemic, while most people were being asked to work from home, some factory workers and engineers continued to head into work to keep manufacturing plants open. Several of these plants were making much needed medical equipment. To help these companies, the Occupational Health & Safety Administration released guidelines for factory workers and engineers who may still be called into work on the factory floor—despite the surge of Covid-19.
2. How Engineers are Working Through the Coronavirus Pandemic
The coronavirus pandemic completely upended the lives and workplaces of engineers around the world. Since engineers are an essential part of our society, however, many were asked to continue working during these stressful times. To gauge the state of the engineering workforce in these trying times,
Mechanical Engineering
magazine asked readers how they were coping and what challenges they may be facing. Think of these survey results as an initial snapshot of engineering in the time of the coronavirus. ASME continues to conduct a more extensive
research study
of the state of the engineering society and the impact of COVID-19 on it.
3. COVID-19 May Change the Engineering Workforce
The engineering profession won't be exempt from COVID-19 job fallout, but the effects will be temporary. Andy Moss, president and owner of M Force Staffing, a Knoxville, Tenn., technical recruiting firm specializing in engineering and manufacturing job placement, discussed how engineers will be needed more than ever before after the world returns to a semblance of normalcy.
4. Engineers Design a Reusable Alternative to N-95 Face Mask
A shortage of N-95 masks continued to plague healthcare workers on the frontlines of the fight against the COVID-19 pandemic. A research team at the Massachusetts Institute of Technology and Brigham and Women's Hospital in Boston designed a silicone replacement that is just as efficient as the N-95 at filtering out droplets of water vapor carrying pathogens. Future iterations of the mask design will evaluate alternative filtration materials and their environmental impact.
5. New Plastic Surface to Repel Bacteria and Viruses
The problem with viruses like the novel and bacteria is that they cling on just about any surface. Inspired by a lotus leaf, researchers used chemistry and nano engineering to develop a self-cleaning polymer that repels liquids. Researchers at Ontario's McMaster University created a new polymer surface that repels blood, microbes, water, and just about any other liquid that comes in contact with it.
6. Personal Drone Takes Flight
Each year, flight enthusiasts from all over the globe descend on Oshkosh, Wis., to experience the GoFly competition, the culmination of humanity's desire to break the constraints that tether us to Earth. The article followed the journey of the five engineering teams vying for the $1-million GoFly Prize by building people-flying drones, as they continued to build on their entries.
7. 3D-Printed Organs Nearing Clinical Trials
With the aid of 3D printing and electrospinning, a team of bioengineers at the Wake Forest Institute for Regenerative Medicine is growing viable tissue and organs for patients. While many of these 3D-printed organs remain in the research stage, some should be ready for clinical testing within a year or two. From fingers and ears to kidneys and hearts, the team can now create 40 different organ and tissue structures.
8. How Espresso Machines Work: The Engineering Inside
Espresso machines are one of the most iconic pieces of equipment in any café or coffee shop. They can be sleek, bold, and operate with precision. Florence, Italy-based La Marzocco is one of the biggest espresso machine manufacturers in the world, building them since 1927. Riccardo Gatti, a mechanical engineer and R&D manager for the company, discussed the complexities of designing espresso machines.
9. Panama Canal Expands to Meet Demand
The Panama Canal was called the largest and most difficult engineering project ever undertaken when construction of the waterway was completed in 1914. Today, just a few years after the canal was expanded in 2016, there are continuing challenges, ranging from finding enough water to raise and lower ships making the crossing to dealing with potential coronavirus infections among crews. But this engineering marvel continues to endure.
10. 3D Printing Goes Critical with Nuclear Reactor Core
The design and materials of nuclear reactors haven't changed much since the 1950s. Never mind that we have seen only a few new ones in recent decades. The newest designs most likely to be approved do not deviate greatly from what came a half-century before. A team at Oak Ridge National Laboratory has taken upon themselves to advance the technology. To that purpose, they are creating the world's first 3D-printed nuclear reactor core.
Chitra Sethi is executive editor, media.
View ASME.org's top
videos
,
podcasts
, and
infographics
.
Related Content