Panama Canal Expands to Meet Demand
Panama Canal Expands to Meet Demand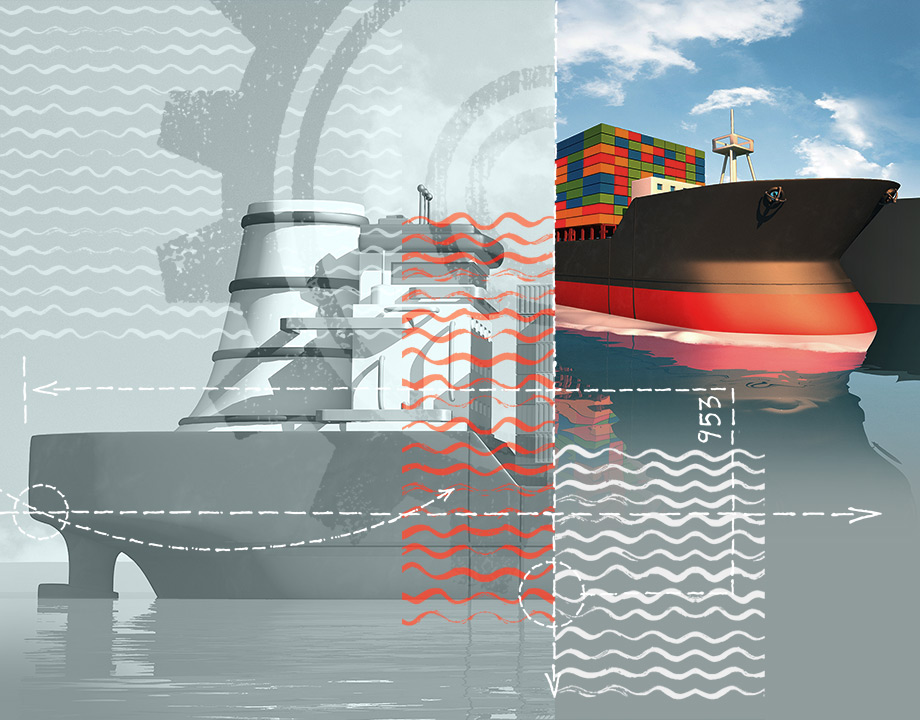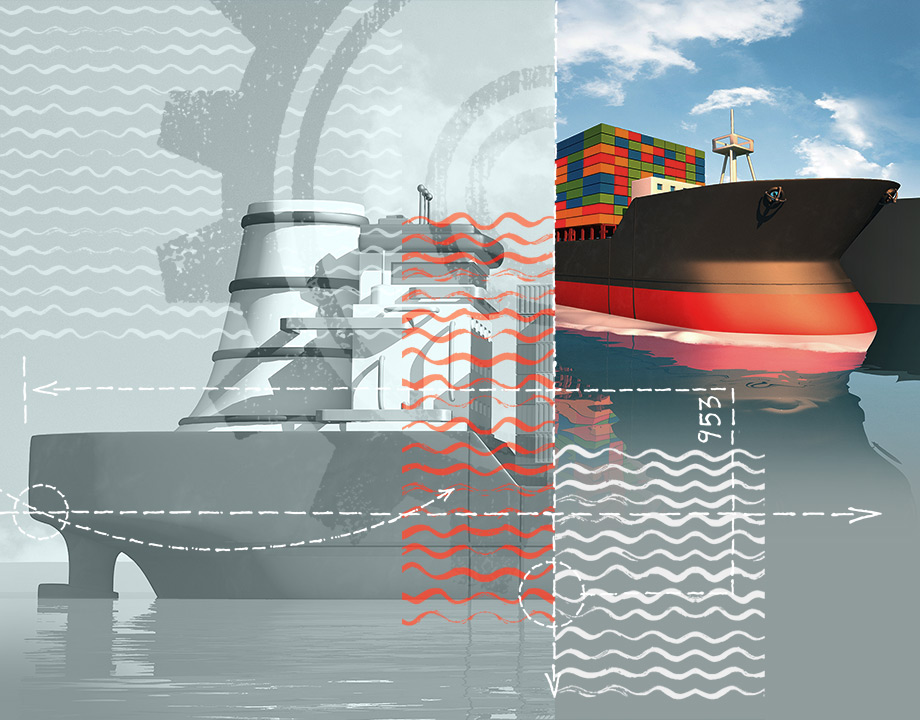 Cargo vessel rises within lock of original canal.
The Panama Canal was called the largest and most difficult engineering project ever undertaken when construction of the waterway was completed in 1914. Today, just a few years after the canal was expanded in 2016, there are continuing challenges, ranging from finding enough water to raise and lower ships making the crossing to dealing with potential coronavirus infections among crews. But this engineering marvel continues to endure.
Soon after the U.S.-built canal was turned over to Panama in 1999, the Panama Canal Authority (ACP) began thinking about the landmark's future because of its importance to the country's economy for income from fees charged ships as well as jobs. Newly constructed container vessels were too large to fit in the canal locks, posing a threat to its profitability. Maintenance issues further hampered operations. Landslides from unstable soil were a problem since its opening and delays in cleaning the locks nearest the salt water oceans forced closure of the canal for as much as a year at a time, said J. David Rogers, professor of geological engineering at Missouri University of Science & Technology, and author of
The American Engineers That Built the Panama Canal
.
"The authority wanted to have a more robust system that wouldn't be shut down by things so easily as the original one," Rogers said. "That could be problematic when you start putting larger vessels through there that could get stuck. You have a lot of dissatisfied people with having ships holding just outside each end of the canal."
Expanded Canal
The queue to transit the canal sometimes reached 200 vessels, partly because of one-way operations when one of the lanes was down for repair. In 2006, the authority approved a plan to build a new, parallel canal to handle the larger ships. It included building two new sets of locks, one on the Atlantic side and the other on the Pacific side. To make it work, freshwater storage capacity needed to be increased.
Check Out the Energy Blog:
The Farm Woman's Dream, 100 Years Later
At the same time, the ACP decided to considerably widen and deepen existing channels to allow for two-way traffic. "The U.S. had kept widening it over the years, but they never got it to where there was two-way traffic like the Panamanians now have," Rogers said. It also was an opportunity to finally deal with slope stability.
The new locks are substantially wider than the old ones—180 feet versus 110 feet—and 60 feet deep instead of 42 feet. They operate with rolling gates, as opposed to the original gates that swing open and close like double doors.
The expanded canal also enables tugboats to guide ocean-going vessels into the locks and through the canal. Locomotives on rails alongside the original waterway continue to pull ships along.
Ships entering from the Atlantic side sail at sea level to Gatun Locks, where they are lifted 85 feet in three steps to Gatun Lake, a large freshwater reservoir in the middle of the isthmus. Ships then sail for approximately 30 miles 85 feet above sea level to Pedro Miguel Locks, and then are lowered 31 feet to Miraflores Lake. After sailing another mile to Miraflores Locks, they are lowered 54 feet in two steps to the Pacific Ocean level, and sail four miles to reach the sea.
The locks are entirely driven by gravity, filled and emptied without the use of any pumps.
At each lock the ship is positioned and secured, the water raised or lowered; it then moves to the next lock to repeat the process. The trip takes anywhere from eight to 12 hours, saving the otherwise 22 days of voyage around Cape Horn.
Read More About:
Sailing toward Autonomy, Future of Self-Driving Cargo Ships
"One problem that vexed the U.S. Army Corps of Engineers for almost 100 years was landslides," Rogers said. "The construction of the massive locks required abatement of that vexing problem."
The slopes consisted of cucaracha shale, which lose some 80 percent of its peak strength when sheared more than 1.5 percent, Rogers said. The 21
st
century solution was to make steep cuts and use deep prestressed rock anchors to restrain the strain-softening shales from losing shear strength under a sustained load.
Ongoing Challenges
Water conservation and management have always been a high priority for the ACP. Each transit requires the use of an average of 52 million gallons of fresh water, of which 22 million gallons is released into the sea. Water comes from two reservoirs that also provide drinking water for Panama's population.
The ACP stores as much water as possible during the rainy season, and several conservation steps were taken during the expansion. Water-saving basins were built for the new locks that allowed 60 percent of the water used in each lock to be reused on the next ship passage, the capacity of Gatun Lake was increased by raising the reservoir level by more than three feet, and another dam on the upper Chagres River was modified to increase storage.
But rainfall continues to decline—in some years by as much as 30 percent—which the ACP attributes to climate change. In 2019, Daniel Muschett, ACP executive manager of water projects, reported that technical studies for construction of three new reservoirs were close to completion. They would be located on the La Villa, Bayano and Indio rivers under the 2015-2050 water security plan. They would also be used for irrigation and to boost tourism.
You May Also Like:
High-Tech Sails Bring Wind Power to Big Ships
The overall plan calls for spending $11 billion to build 560 projects.
Those reservoirs are key to yet another expansion being floated by the authority. A fourth set of locks would help ACP compete with dropping tolls on the Suez Canal and improvements in other ports. ACP wants to increase port capacity on the Pacific side as well as build a new rail line and other improvements.
As for the most recent challenge, in prioritizing its citizens' health over economic impact, the ACP put into place procedures that required all arriving ships to report whether any countries where they had docked had confirmed the coronavirus, whether anyone on board had symptoms and other information about crew members. Whether they would be allowed to proceed would be determined at that time. At least one passenger ship was denied passage initially and later allowed to proceed for humanitarian reasons.
Nancy S. Giges is a technology writer based in White Plains, N.Y.
Related Content