How Engineers are Working Through the Coronavirus Pandemic
How Engineers are Working Through the Coronavirus Pandemic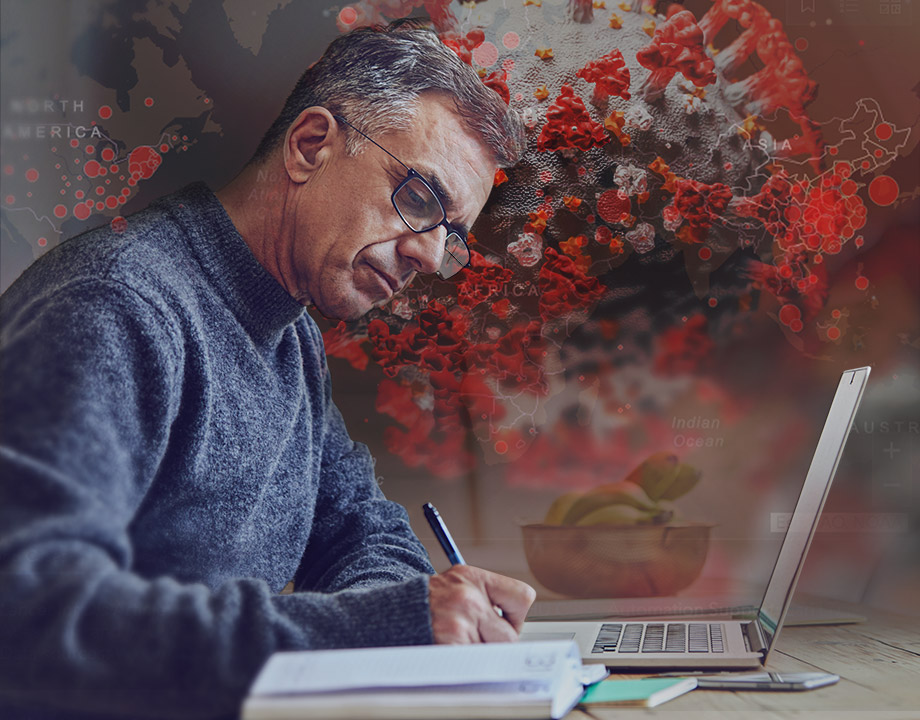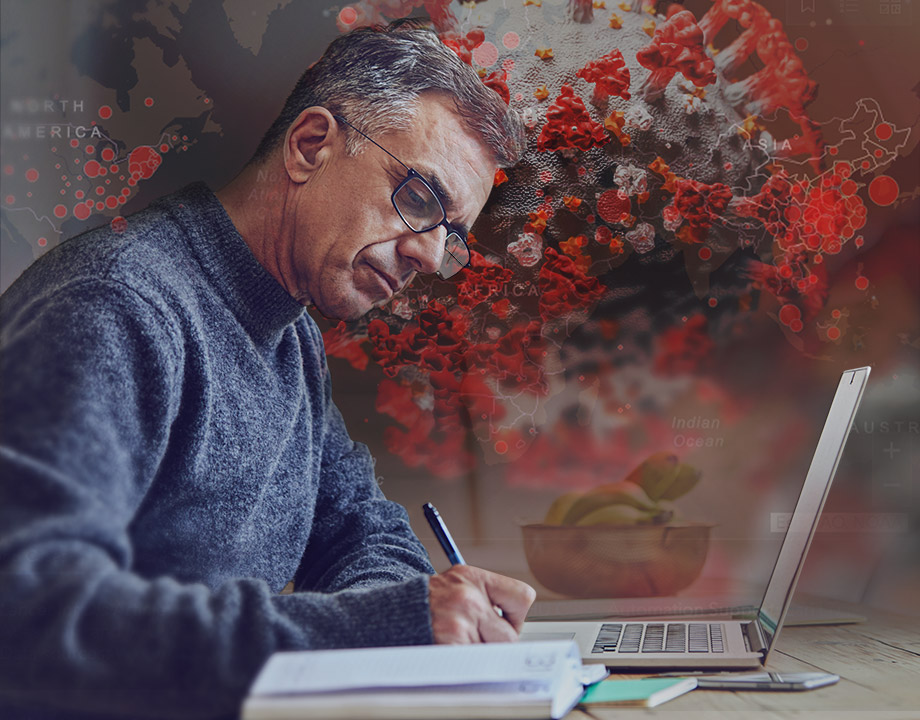 As the COVID-19 pandemic grips the nation, engineers are asked to continue to work—whether at home or in the factory. How are they faring, and what are their biggest challenges?
The coronavirus pandemic has completely upended the lives and workplaces of engineers around the world. Since engineers are an essential part of our society, however, many have been asked to continue working during these stressful times. To gauge the state of the engineering workforce in these trying times,
Mechanical Engineering
magazine recently asked our readers how they are coping and what challenges they may be facing.
The initial survey resulted in nearly 500 responses from a variety of engineers. Many told us that they have been able to work remotely for some time, so once this crisis hit, they were ready. When quarantines went into effect where they lived and worked, it was relatively easy to make the transition.
Mechanical Engineering
magazine will continue to reach out to ASME members, our readers, and engineers across all industries, and we will have more personal insights to come. ASME has conducted a more extensive research study of the state of the engineering society. That survey will provide insights and analysis of how the coronavirus has affected the mechanical engineering society.
Think of these survey results, presented below, as an initial snapshot of engineering in the time of the coronavirus.
Ready for the Crisis
The responses came from a wide selection of the engineering profession. Approximately 56 percent of those who responded said they are design engineers who hold management positions, while another 15 percent were in academia.
The majority agreed they are keeping things running smoothly and efficiently. Among design engineers working in management, 92 percent reported that they are open for business through some form of remote operations, though 12 percent said they have a modified schedule.
What's impressive about this number is how quickly companies reacted to the new reality. When asked, only 56 percent already had a plan in place. That means that the other 36 percent who are working remotely had to organize quickly and efficiently.
Recommended for You:
Coronavirus Update: Engineers to the Rescue
As might be expected, there were snags. Although 65 percent of respondents said they were already working remotely in some form or another, 13 percent said they still were being trained for the transition. Only about 20 percent either aren't working remotely at present or are still putting together a plan to do so.
Of those who already had a plan in place, 40 percent of engineers said it was working excellently—"just like communicating with remote offices, vendors, and customers."
Tools of the Trade
Ninety percent of respondents are using laptops at home. Others are using everything from tablets to desktop computers to smartphones—though in limited amounts.
Most engineers report using their familiar design tools. The highest percentage of engineers, 38 percent, are using modeling software, while another 26 percent are using simulation software, and 27 percent are using drafting software. Data management tools are also in operation widely, as would be expected.
A wide variety of cloud products are being employed, all under the term of cloud-based dashboards, which represents a number of different programs. Some of those mentioned include cloud-based CAD systems, conferencing software, ERP software, as well as maintenance planning tools, and several remote desktop programs.
For communications, engineers are using everything from standard email and Microsoft Office products to Microsoft Teams, Zoom, GoToMeetings, and Skype online conferencing. Again, communications are taking place on everything, from laptops to desktop computers, tablets, and smartphones.
Making Adjustments
For some engineers, getting away from the office actually creates more time to work—fewer "water-cooler" conversations, hallway discussions, and gossip sessions. One respondent who is working on a combined volunteer project with other engineers has found that the work at home order has increased the participation levels of other engineers. For college instructors or professors, working remotely has just changed the form of interaction with students.
You May Also Like:
Protolabs Dedicates Manufacturing to Battle the Coronavirus
Some engineers reported that their jobs were already relatively isolated, but that they are facing new challenges working from home. Distractions are the greatest challenges for at-home workers in general, and for engineers who have to maintain focus on their work, distractions can cause even more difficulty. The work-home balance can be a significant complication if there isn't a separate home workspace. Engineers without a bedroom or den converted into an office have been forced to work from the kitchen or living room, both of which are very high-traffic areas where other things are going on: kids watching television, cooking, cleaning, and so on.
Distractions are coming from every angle, from spouses and children (resulting from the lack of available child-care) to pets wanting attention: "My cat wants to climb onto the keyboard."; or "My dog doesn't understand why I can't just play with her all day." These factors require engineers to have a greater degree of discipline than what's typically needed in the office.
And then there is the crisis at hand. A lot of respondents mentioned that keeping up with the news, the new regulations, and keeping their families safe were key distractors. Fear, in general, and which was mentioned multiple times, enters into the realm as a constant distraction because almost everyone has someone who is at-risk in their family. Plus, some engineers are still going to work. Whether they are involved with the production or are meeting a customer to verify a part, many are concerned for themselves and their families when they return home—based on the fact that they can spread the disease without knowing they have it.
Serious Technical Challenges
One critical area of difficulty is data security. One respondent spoke for many when asked about the most significant challenge: "Setting up a VPN connection, getting software installed, and securely accessing office files remotely." Besides security, though, engineers are having trouble with slow internet connections, poor bandwidths, WiFi dropping off-line, and slow server responses due to so many people being online at the same time. For those using their smartphones, data limitations come into play as well.
When it comes to trying to conduct business as usual, the person-to-person meetings with customers and manufacturers have gone away. Using communications tools like Zoom and Skype requires being at a computer rather than on the production floor. And parts can't be picked up for evaluation if an engineer is working from home, so hands-on tasks take special effort to complete.
Editors' Pick:
Modeling the Effect of Covid-19 on Supply Chains
Scheduling for many engineering managers has become a challenge. The larger the team of engineers working from home, the greater the need for proper scheduling. Not only do product design cycles have to continue to be met, but also prototypes must be built and evaluated, meetings must be scheduled with customers, and sign-off paperwork must be passed through the system. Again, all this while maintaining secure connections.
Timing
The
Mechanical Engineering
magazine survey asked about the expected timeframe for returning to offices, factories, and campuses. We received answers ranging from two weeks to several months, with a lot of engineers who just don't know and are taking this as it comes. Many respondents are still working from their offices around 50 percent of the work week, often for priority hands-on operations and evaluations. Still, others have been working remotely for a long time and will continue to do so regardless of what happens.
Whatever the timing, most are waiting to see what the government recommends and will comply as needed.
Overall, engineers and engineering teams have been preparing for this type of shift in work habits for a while. One overarching concern that emerged from the survey results is that companies must be proactive about making sure their employees have the right equipment and remote internet connections with the highest possible speeds. Companies also need to ensure that their IT infrastructure can accommodate work that has to be done remotely—and can do it securely. Equally, when possible, emergency practice time might be incorporated into "normal" office operations, similar to fire drills, tsunami preparedness, or other disaster preparedness programs. More considerable attention from the government and companies concerning this type of emergency can only help.
Terry Persun is a technology writer based in Port Townsend, Wash.
Related Content