10 Reasons to Join a Professional Engineering Association
10 Reasons to Join a Professional Engineering Association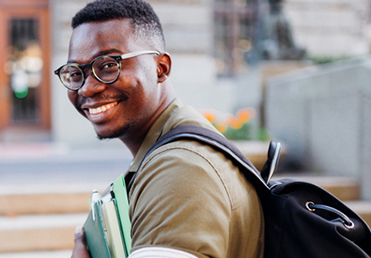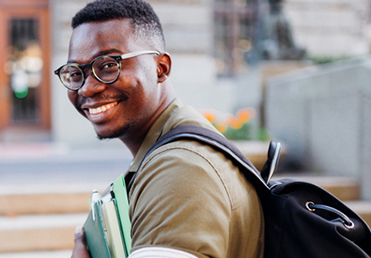 Still unsure about the benefits of joining a professional society? Here's ten reasons why every engineer should sign up.
Whether you're an engineering student, a mid-career engineer, or a seasoned engineer who transitioned into executive management, you can benefit from joining a professional engineering association.
Not only can professional engineering organizations assist with technical and soft-skills development, but they also support members across the entire career meaningful relationships among like-minded professionals. What's more, they expand your professional development opportunities and can become an invaluable resource.
Here are our top ten reasons why joining a professional engineering organization is a great idea for everyone in the field.
Reason #1: Discover job prospects
Studies show that up to 85% of jobs are found through personal contacts, relatives, and friends.
There are numerous ways to make valuable connections with your peers through your professional association. For ASME members, there are many options to choose from. Take ASME's Career Center. It's more than a job board—it's a place to gauge salary ranges, post resumes, learn interviewing skills, and get a glimpse into the work that other engineers are doing with the "Day in the Life" webinars.
Reason #2: Grow as a leader
While membership can provide you with valuable access to career resources, you also have the opportunity to explore your specialization further within technical divisions. Whether you're working in additive manufacturing, piping, or renewable energy, professional associations provide critical tools, insights and connections required for engineering your ideal career path.
Reason #3: Connect with a mentor
Need a reason to find a mentor? According to a study by Sun Microsystems, professionals who receive mentoring are five times more likely to be promoted and five times more likely to advance in pay grade than their colleagues. They're also more likely to feel confident, discover new ideas, and feel more connected with their colleagues.
But how exactly do you find a mentor? That can be a sticking point for engineers, especially early career professionals who are still building their network (more about that below!) and uncertain about how mentorship works.
Professional organizations are a straightforward solution to the "how do you find a mentor" question, they offer substantial opportunities to connect with other engineers.
Reason #4: Build your network
In recent years, networking has expanded beyond exchanging business cards at trade shows and staying in touch with former colleagues. In this world of remote and hybrid working, virtual conferences, Zoom calls, and social media, engineers can connect with peers without ever leaving their living room.
These opportunities don't necessarily mean networking is easier, though. More opportunities can mean more uncertainty about the right steps to make to grow your professional connections.
Joining a relevant professional association can take the guesswork out of networking. It's a shortcut to resources, conversations, events, mentorship—everything you need to get started.
Reason #5: Enhance your resume
Being a member of a professional engineering organization is something to highlight on your resume. The fact that you're a member of such an organization shows that you're passionate and dedicated to your chosen career.
And this is something that can help you stand out, even in an algorithm-driven hiring process.
According to TopResume, 75% of resumes are rejected before they even reach the hiring manager. This is because applicant tracking systems use keywords to sort candidates. Some employers search for professional organization names when searching through resume databases. Listing a professional organization could mean standing out among a large group of job candidates.
ASME offers several certification and accreditation programs that will make your resume shine. Here's a list of some of the programs that are offered:
Bioprocessing equipment certification
Authorized inspection agency accreditation
Boiler and pressure vessel certification
Nuclear component certification
Nuclear material organization certification
Nuclear quality assurance (NQA-1) certification
Personnel certification
PRT certification
Reinforced thermoset plastic corrosion-resistant equipment certification
Being able to list such certifications on your resume is impressive, and the skills you'll obtain from these programs will help you further your career.
Reason #6: Join in a community
Your career is a huge part of your life. It encompasses not just the work you do, but the people you work with, the discussions you have, the ideas you exchange. It makes up part of your community.
Joining a professional organization like ASME expands this community beyond your workplace. Professional organizations provide access to conversations about emerging technologies, new approaches to old problems, encouragement and support as you navigate your career, and more.
Reason #7: Snag exclusive discounts and other benefits
Depending on which professional engineering organization you join, there are non-career-related benefits that can be just as enticing.
Think insurance discounts, computer discounts, and travel benefits. That's because professional organizations often have partnerships with brands that allow them to offer discounts and other offers on products and services that engineers can benefit from.
While these member perks may seem less important than many of the other items on this list, they're still valuable—and taking advantage of member benefits and discounts on purchases you were already planning to make can add up to significant savings over time.
Reason #8: Innovate and influence industry standards
How do you keep up to date with engineering trends?
There's a lot to keep on your radar. From big-picture news like developments in sustainable engineering to hyper-specific updates about updated motion sensors, staying informed with the news that's relevant to you is important to how you do your job—and how you plan for your professional future.
Professional engineering associations provide access to industry magazines or other resources, as well as continuing education opportunities such as courses, conferences, and webinars that will help educate you on engineering trends to be aware of.
Reason #9: Access awards and scholarships
Mechanical engineers have a great job outlook at the moment and starting salaries are promising for early career engineers, but that doesn't mean you're looking to take out extra student loans for your degree.
If you're a student, professional organizations often provide financial support in the form of scholarships and grants. Don't forget that all students qualify to apply, from college-age students to older students who already have established careers and simply want to continue their education.
You can also receive financial aid and loans to help you graduate. The cost of education can be daunting with the ever-increasing cost of tuition, books, housing, meals, and transportation. Scholarships and grants can relieve some of the stress that goes along with pursuing higher education.
Reason #10: Tap into career-enhancing resources
Professional engineering organizations include a mix of engineers, academics, and researchers, giving you access to people who can be invaluable resources. However, there are also a number of additional resources that you can enjoy. Some of these resources include:
Technical journals
Industry magazines
Online reference tools
Newsletters
Courses
E-books
Handbooks
Advanced monographs
Publications in the engineering field
ASME makes its deep library of knowledge and resources easily accessible online for all members with just one simple login.
Join ASME and discover more member benefits
From job searches to career development to events and more, ASME's mission is to support engineers and the engineering profession as it moves into the future. Ready to take advantage of all the opportunities ahead of you? Explore all the ASME Membership options available to find what works best for you. Download "How to be a Better Networker" to start expanding your engineering network.
Related:
Related Content