The Latest Trends in Mechanical Engin...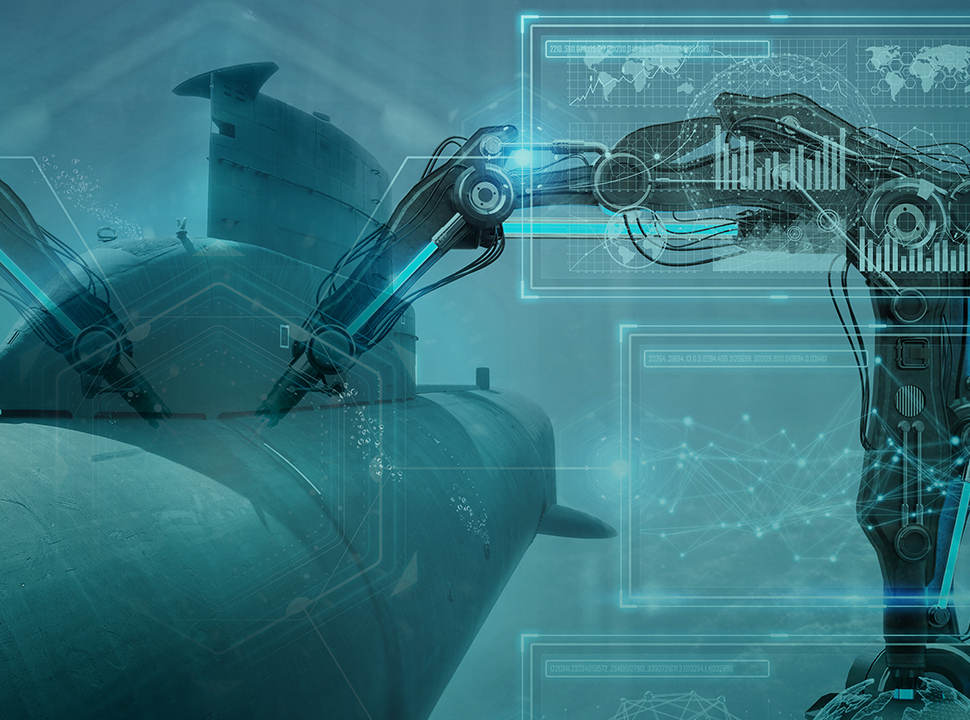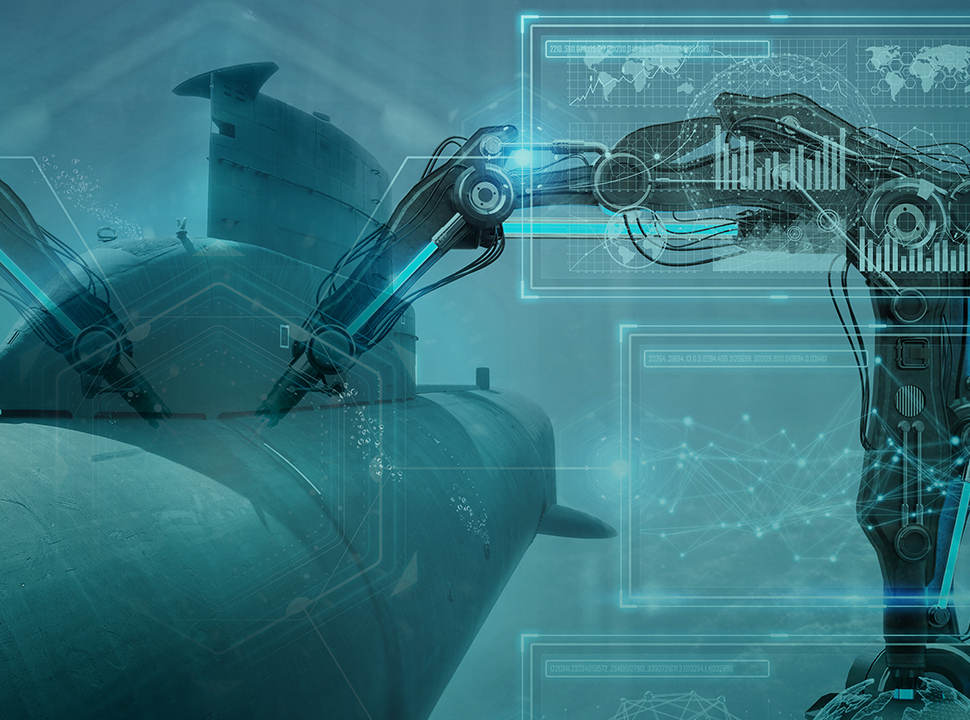 Here are six new technologies that are going to help fuel that drive in the next decade.
The Latest Trends in Mechanical Engineering
Feb 11, 2022
Engineers have an innate curiosity about why and how things work, and this curiosity drives the engineering field forward to explore new ideas and solutions.
But as the world collectively turned toward a more digital life during COVID-19 lockdowns, engineers faced a massive learning curve as they worked to rapidly develop, integrate, and scale the digital technology and components needed to meet new global demands.
The digital world of the pandemic dovetailed with the cascade of new technologies from the fourth industrial revolution—digital twins, already an important time-and resource-saving process before 2020—became an integral part of designing and testing, as engineers conceptualized designs remotely.
Here are six new technologies that are going to help fuel that drive in the next decade.
Diving into digital
As pandemic life becomes the norm, the focus on building out digital capabilities for everything from fabrication to logistics to customer service will continue to spur growth in mechanical engineering.
According to IBM's 2021 Digital Transformation Assessment, 67 percent of manufacturers had accelerated digital projects because of the pandemic. The most important new projects listed by respondents included:
Development of new digital design tools
Creation of automation programs for manufacturing, logistics, and service systems
Strengthening of remote work and collaborative software platforms and applications
The same IBM assessment also estimated that nearly 44 percent of the skills needed to succeed in an engineering career will change within just five years, even for individuals currently employed as an engineer.
Even more surprising?
According to the WEF's "The Future of Jobs Report 2020," almost 50 percent of all employees will need digital upskilling by 2025.
Merging the mechanical and the digital
As part of the broadest engineering discipline, mechanical engineers are uniquely situated to benefit from the digital revolution.
While AI, robotics, and additive manufacturing will likely be the primary technologies driving all fields of engineering for the next decade, software and electrical engineers usually cannot actualize their designs alone—i.e., without support from mechanical engineers.
This boom in interdisciplinary engineering bodes well for job growth for mechanical engineers, but it will also require an industry-wide investment in continuing education for everyone from new graduates to mid-career professionals to senior specialists.
Additive manufacturing
The flexible, on-demand production capabilities of additive manufacturing (AM), or 3D printing, made AM a key factor in overcoming supply chain issues during the first year of the pandemic.
In line with global trends, the use of sustainable materials will also continue to be important. The introduction of recyclable polymers and the increased utilization of technical ceramics manufacturing, as well as advanced metal printing technologies, will transform AM usage in the aerospace and medical sectors.
With the global market for AM projected to reach $51 billion by 2030, mechanical engineers will benefit from improving their design for additive manufacturing (DfAM) skills at any stage in their careers, even in industries without prevalent AM use.
CAD/CAM
Computer-aided design/computer-aided manufacturing isn't new, but how it's being applied has shifted greatly. CAD software have long allowed engineers to perform virtual stress tests, run performance simulations, and create electronic design automations.
But today, CAD is also being used for additive manufacturing, generative design, digital twinning, and more—and thanks to cloud technology, engineers can do their work from anywhere.
Another development in the works? Multiple disciplines are working to create a single CAD/CAM standard that allows for a more seamless data transfer between a variety of platforms and programs. If this goal is achieved, all mechanical engineers will need to learn and adhere to the new and improved rules.
Digital twins
Digital twins will allow mechanical engineers to virtually test products and control equipment or tools from different companies. It will also make it possible to create and test a multitude of complex digital twin designs across a variety of industries.
With all major cloud providers (Microsoft, Google, AWS) offering expanded digital twin capabilities in the last two years, it seems probable that digital twin technology will shift from add-on IaaS tools to a native PaaS system. If (or when) that happens, it will be much easier for organizations to integrate digital twinning on any platform.
Another bonus?
Digital twin technology can help create accurate, even predictive maintenance and lifecycle schedules, allowing engineers to proactively adapt their plans and designs.
Automation & smart systems
The disparity between old and new technologies is larger now than it has ever been, and as a result, retrofitting or upgrading legacy equipment and systems is getting more complicated.
It isn't necessary to get a second degree in software engineering, but updated programming skills and a solid understanding of advanced mathematics will be critical to bridging the gap between old and new.
Furthermore, many of the components used in these systems will be designed by mechanical engineers. Having a firm grasp of materials, robotics, and mechatronics, as well as an ability to work with electrical and software engineers, will be necessary as engineering becomes increasingly cross-functional.
Green engineering
As climate change and resource depletion continue to take their toll on the planet, many of the elder statesmen of mechanical engineering (think internal combustion engines) have rightfully been placed under greater scrutiny.
In order to thrive moving forward, engineers must embrace green engineering technologies. According to the EPA, green engineering is the "design, commercialization, and use of processes and products in a way that reduces pollution, promotes sustainability, and minimizes risk to human health and the environment without sacrificing economic viability and efficiency."
Mechanical engineers of the future must be prepared to:
Protect natural resources while developing reusable ones
Decrease the amount of energy used (or work with renewable sources)
Consider and curtail pollutive output and waste in manufacturing
Internet of Things (IoT) & Industrial Internet of Things (IIoT)
There were nearly 27.1 billion devices connected to the Internet of Things (IoT) in 2021 and that number is only expected to grow.
It has also given rise to the Industrial Internet of Things (IIoT), which is the networking and connection of industrial equipment, sensors, machines, and other instruments to each other and to the internet.
The IIoT focuses heavily on improving machine-to-machine communication and machine learning to improve the efficiency and accuracy of a variety of engineering operations including:
Time-to-market design and production
Quality control
Tracking production bottlenecks
Supervisory controls
Take it one step at a time
It would be impossible to list all the trends in mechanical engineering, especially since the specifics vary by specialization and industry.
The trends discussed in this article give a clear picture of where mechanical engineering is headed. The connecting theme across all of them is the need to develop digital and programming skills and to become familiar with sustainable manufacturing and renewable energy sources.
These skills don't need to be learned all at once, nor do they need to be learned at a PhD level, but they do need to be learned. Whether through online courses, conference presentations, in a book, or from a mentor, ASME has the resources to help you keep current with trends as they continue to evolve.
Related: