Where Can I Find Mechanical Engineering Resources?
Where Can I Find Mechanical Engineering Resources?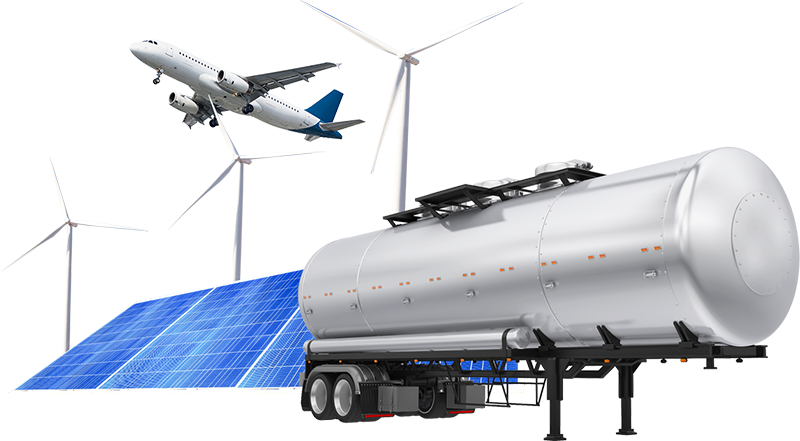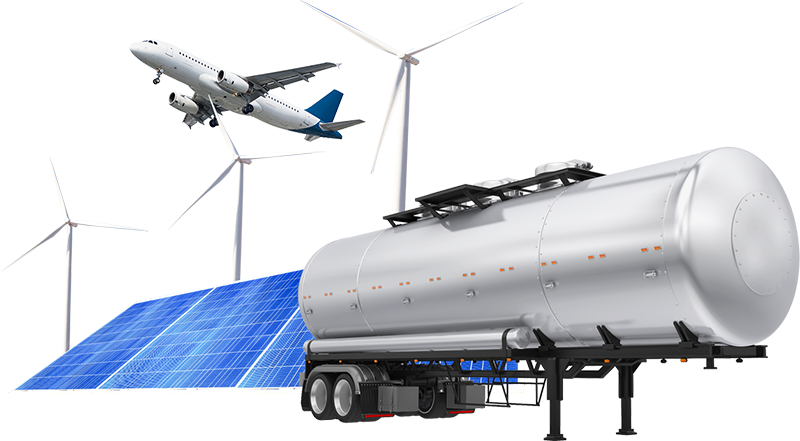 We've compiled some of the most helpful engineering resources available to you and how you can find and access them.
As the industry increasingly moves toward digitization, for example, many engineers will improve their career opportunities by learning new digital design software that didn't exist only a few years ago.
Both early and late-career engineers will benefit from staying up-to-date with the latest engineering innovations, trends, and demands through learning resources, industry periodicals, and continuing education courses.
The networking opportunities provided through conventions, online platforms, and participation in professional organizations can also serve as a great asset to engineers. The connections you form with other engineers can help you keep a finger on the pulse of a changing industry and open the door to new job opportunities.
In this guide, we'll touch on some of the most helpful engineering resources available to you and how you can find and access them.
Mechanical engineering publications
There are a considerable number of valuable publications for mechanical engineers. While some are devoted broadly to major issues throughout the field, others are specific to particular areas of specialization.
Publications that let you take a deep dive into your specific area of specialization are also important, as they allow you can follow the research and developments that apply to your job. For example, noise controls and acoustics engineers can check out Applied Acoustics or the Journal of Vibration and Acoustics.
In addition to Mechanical Engineering Magazine, ASME also provides other journals and periodicals that focus on specific disciplines. To help you access a broader range of these periodicals at a more affordable price, members get discounts on our industry publications such as the Journal of Mechanical Design and the Journal of Manufacturing Science and Engineering, as well as our extensive collection of .
Reference tools
While you probably still have access to your textbooks and reference guides from school, these resources can quickly become out-of-date and may not be useful if you change specializations during your career.
Thankfully, mechanical engineers have many useful online reference tools at their disposal.
You may consider checking out sites like eFunda, which offers a range of calculators, unit conversion tables, and formulas for engineers, or MatWeb, an online knowledge base of material property data.
ASME members also enjoy complimentary access to McGraw-Hill Education's AccessEngineering reference tools. AccessEngineering offers more than 800 titles across all engineering disciplines, including textbooks and reference texts, calculator tools, interactive graphs, downloadable tables, and more.
Learning resources
Ongoing learning and development are essential for mechanical engineers who want to stay on top of new products in the field and remain qualified for future positions.
Ongoing PDH credits are vital for Professional Engineers (PEs) looking to maintain their licensure, and engineers who haven't yet passed the Principles and Practice of Engineering exam will still benefit greatly from ongoing learning. Continuing education courses can help you learn new technologies, expand into a new area of specialization, or even improve your "soft skills" to become more qualified for leadership positions.
At ASME, we offer a diverse range of learning and development opportunities that provide PDHs and CEUs:
As an accredited IACET provider with a global network of experienced Authorized Training Providers, we offer quality educational opportunities to support your professional development.
You can also find additional opportunities for continuing education through other providers such as edX. However, you should be careful when choosing who to trust with your ongoing learning and development. While many instructors online offer reputable and helpful courses, other providers may not be adequately accredited and may not be able to offer PDH and CEU credits for their courses.
Conferences
Attending conferences in your geographical area or area of specialization is an excellent way to network and form connections with other like-minded professionals. Presenting at these conferences can also provide the perfect opportunity to share your knowledge with others and establish yourself as a thought leader within your field.
ASME holds more than 25 annual conferences for engineers across the country, and there may also be additional events available to you through your local professional section or your technical division.
You may also be able to find other conferences through sites like PaperCrowd. If you belong to any other professional organizations related to your area of specialization, these organizations may also hold events and conferences you can get involved in.
Career resources
If you're looking for advice or assistance in planning your next career moves, you may benefit from visiting the ASME Career Center. It offers thousands of job listings that are searchable by keywords, titles, salary and geographic location.
You can also create job alerts to notify you of new opportunities and browse other job search resources. Our Career Center is frequently updated with relevant articles to help you find your dream positions and achieve your long-term career goals.
Engineers searching for a job may also benefit from the job listings, career resources, and networking tools available through a LinkedIn account.
And if you're wondering about average salaries and career opportunities for mechanical engineers in your area, sites like Glassdoor can be a helpful resource.
Using your network
Your connections with others in the engineering field can often serve as one of your most valuable resources. Having a robust professional network of other mechanical engineers can open up job opportunities, expose you to new knowledge, and help you find your place within the field.
As mentioned above, attending conferences is a great way to build your network. Volunteering time for your local professional sections can also help you build relationships with engineers in your area. If you have valuable mentors in the engineering field, you may also ask them if they have helpful connections they would be willing to introduce you to.
Online networking platforms like the Engineering Exchange can also help you connect with other engineers online.
How to seek support now
At ASME, we're committed to helping our member engineers succeed. Our Membership provides an instant community of engineers, opportunities to stay on top of industry trends, and a host of other valuable benefits.
If you have further questions about mechanical engineering resources or how you can access the different membership resources listed above, don't be afraid to reach out.
ASME Membership provides an instant community of engineers, opportunities to stay on top of industry trends, and a host of other valuable benefits.
Related:
Related Content