How a Professional Engineering Association Can Help You Hone Your Leadership Skills
How a Professional Engineering Association Can Help You Hone Your Leadership Skills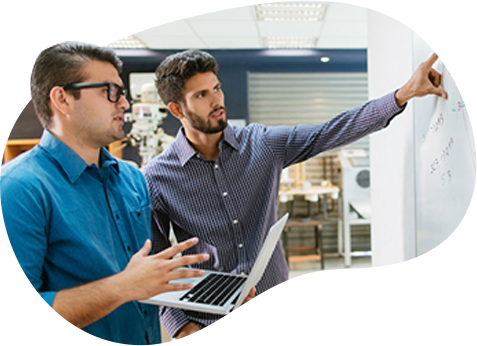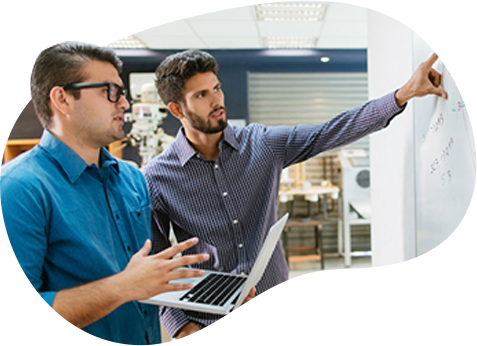 The fastest route to developing leadership skills through your professional organization is to get actively involved.
In engineering, strong leadership is responsible for pushing the industry forward with new technological innovations, applying industry knowledge to unforeseen and challenging problems, and fostering coordination among team members to complete projects on time and within budget. In short, it's the engine that drives the engineering industry.
Effective leaders are those who:
Encourage the development of peers and subordinates
Demonstrate commitment to ethics
Advocate for the common good
Prioritize authenticity, collaboration, and delegation
Manage resources effectively
Hundreds of "experts" have written thousands of articles on the importance of quality leadership, but are leadership skills something people are born with, or can they be learned?
And if leadership can be learned, what resources are there to guide the process?
For mechanical engineers, membership in the American Society of Mechanical Engineers (ASME) can answer all those questions and more.
Section and technical division leadership
The fastest route to developing leadership skills through your professional organization is to get actively involved.
ASME members can affiliate with both geographic sections and technical divisions based on their interests and areas of professional focus.
Section leadership
Sections are led by local engineers who volunteer their time to organize professional development, networking opportunities, and volunteer experiences for their members. Section leadership teams have access to significant leadership development resources, including:
An annual, section-leaders only conference
Regular virtual training
Monthly or bi-monthly regional calls
Monthly newsletters
An exclusive LinkedIn group
Tasked with fundraising and budget management, member outreach, social media marketing, and event planning, section leaders have the unique ability to build their leadership skills on a local and national level while they manage both real-world and policy issues facing modern mechanical engineering.
Regardless of your previous leadership experience, most sections have plenty of openings for enthusiastic, energetic engineers who want to get involved.
Technical divisions
ASME has more than 35 different Technical Divisions, which are based on professional and technical interests and are designed to be collaborative and engaging. ASME members select up to 5 technical divisions to be a part of when joining ASME.
When it comes to technical standards for mechanical engineering, ASME members can gain valuable leadership skills by:
Licensure support and professional development
Professional licenses and certifications from reputable organizations improve an engineer's credibility, earning power, and career advancement opportunities.
Membership in ASME isn't required to achieve a Professional Engineer (PE) license, but it does provide distinct advantages.
ASME also has an extensive library of affordable learning and development resources that provide quality continuing education units and professional development hours for a huge range of technical and non-technical topics.
Mentoring
One of the primary benefits of joining a professional society like ASME is the availability of mentoring programs.
Mentoring develops practical leadership skills by helping both mentors and mentees:
Define personal and professional ethics
Increase individual awareness of strengths and weaknesses
Expand understanding of and appreciation for other business functions
Improve interpersonal listening and communication skills
Establish professional interests and career goals
Policy development and advocacy
Lobbying is a niche role in most professional organizations, but policy work is a singular way to get involved in thought leadership and can affect the industry on a regulatory level.
Being involved in industry advocacy creates a deep understanding of the long-term goals and big-picture projects within the field of mechanical engineering. Furthermore, it allows participants to take on significant roles in planning and executing charitable events and community development initiatives.
What does the future of leadership look like?
For most of the 20th century, most companies were organized in a pyramid, with a single leader dictating goals, policies, and processes from the top down. This organizational structure played a role in economic growth, but it also created silos that strangled communication between departments, created inefficient bureaucracies, and limited innovation.
New approaches to leadership are crucial to meet the demands of the time. The modern economy is volatile. The rapid rate of technological change requires agile responses and creative problem-solving.
Leadership must become more collaborative and engaged, but this approach to leadership can easily be learned. ASME serves a wide-ranging engineering community through quality learning, the development of codes and standards, certifications, research, conferences and publications, government relations, and other forms of outreach. Leveraging the local leadership opportunities, professional development offerings, mentoring programs, and advocacy initiatives offered through ASME is one of the fastest and most effective ways to gain the skills you need to excel as a leader of the future.
Related:
Related Content