Robots Make Self-Repairing Cities Possible
Robots Make Self-Repairing Cities Possible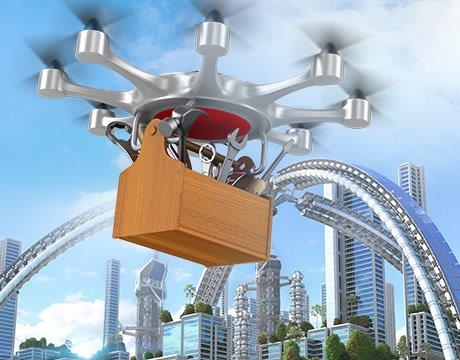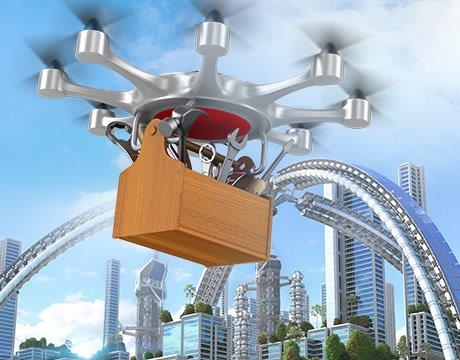 How many times have you thought, "When are they going to fix that pothole?" Or, "When are they finally going to get to that streetlamp?" The Self-Repairing Cities Project, an initiative involving multiple UK universities, is out to make these questions a thing of the past as they seek to make every city in the UK self-repairing, with the help of robots, by 2050.
Phil Purnell, director of the project, says to think of the project in terms of robots taking care of the city rather than taking over. "You need to remember it isn't just the time we're trying to save. There can be dangerous work involved," says Purnell, a professor of civil engineering at Leeds University. "Better a robot gets harmed than a human."
One key component of the project is having flying drones look for defects from the air. "For the drone's part in fixing potholes, for example, they would either fly or go along the road and would detect defects. And then the robot equipped with a 3D printer would inject material to fill in the road," Purnell says. "It's about keeping the small problems from getting big."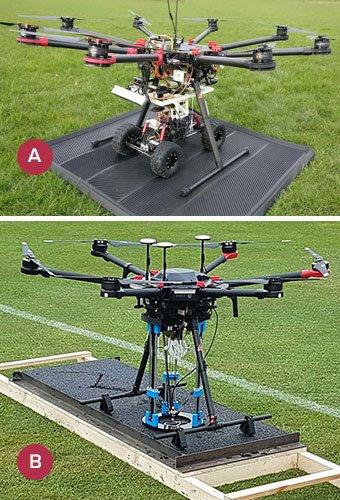 For You: How Industry 4.0 Impacts Engineering Design
The project is comprehensive and envisions many different types of robots working on the many different needs of a city: marine robots for riverbank and sewer inspections, robots with 3D printers to fill potholes, and more.
Another focus of the project is making sure all robotics goals take into account the possible economic and social effects.
"The thought is that new technology increases productivity, ultimately leading to capital and value, which helps for profits and jobs," he says. "But those aren't words that ease the mind of someone who is laid off. We have a shortage of skilled infrastructure people and we have to have it come across that this isn't a recipe for people losing their jobs. Instead of being in these dangerous jobs, these skilled people can instead do more complex and more creative infrastructure jobs that we need."
With its final goal so many years in the future, it will likely depend on multiple generations to see it over the finish line.
"It's a long haul but we think it can happen partly because of the enthusiasm we've seen," Purnell says. "So many people are on board with this, seeing it as a natural extension of the technology of today. Think how much is automated and soon will be. Self-driving cars are going to become prevalent, why shouldn't this?"
The team, along with several consortiums, persuaded the UK government to make a major investment. Present overall funding at around 130 million pounds. A short-term goal is for the project, which started in 2016, to have the robots working well and performing in-field demonstrations in 2021.
"We make it clear this is not developed in secret to be inflicted on people; we want the people's view of robots roaming around this ecosystem [to be positive]," he says. "This is in a spirit which isn't about generating intellectual property but about openness and getting people to think what it would mean to have autonomous systems in their infrastructure."
Eric Butterman is an independent writer.
Read More:
3D Printing a Future of New Metal Actuators
An Engineering Education Should Never End
Safety and Efficiency, Brick by Brick

For Further Discussion
Think how much is automated and soon will be. Self-driving cars are going to become prevalent, why shouldn't this? Phil Purnell, Director, The Self-Repairing Cities Project
Related Content