Who Has a Right to Repair Your Farm or Medical Tools?
Who Has a Right to Repair Your Farm or Medical Tools?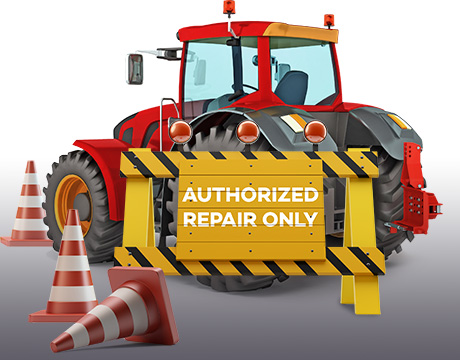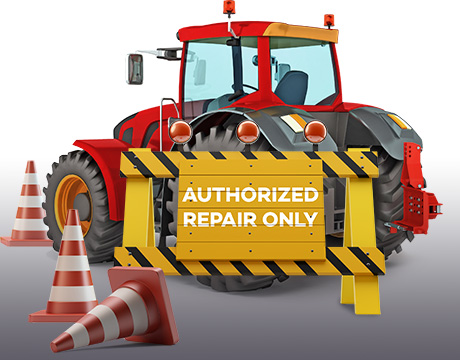 There's never a good time for something to break. But for farmers, who have a couple critical weeks each year to harvest their crops, a broken tractor can leave this year's crops rotting in the field.
Guy Mills, Jr., a farmer in Ansley, Neb.., owns five high-tech tractors from John Deere. And for Mills, breakdowns are a common occurrence—and a vexing and expensive headache. He has to wait for a John Deere-authorized repairman to come and fix the tractor, which can take hours or even days. With the ripe crop waiting in the field, every extra minute of delay creates the potential for lost revenue.
Mills says he could save time and money if he could troubleshoot tractors himself, but he has no access to the built-in software diagnostic tools. Those are accessible only to authorized service people.
"I'll spend somewhere around $100,000 a year on repair costs. About 60 percent of that is labor," Mills said, adding the expense could be halved if he could diagnose and fix problems on his own.
Read ASME's Top Story: 6 Ways Engineers Heal a Broken Heart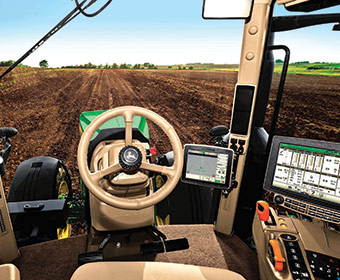 The problem is so widespread that Nebraska farmers have taken it up with their state legislators, hoping to gain the legal right to access these diagnostic tools. These farmers are the latest—and some of the most unlikely—members of a grassroots movement that is lobbying for what they call the "right to repair." The movement's goal is to give consumers the legal right to acquire parts and fix machines or devices that they have purchased, whether it's a $300 phone or a $300,000 tractor.
"We have smart homes, we have smart farms. In rural areas we do not have the ability to drive across town to get tech support. It's important to try to bring more local repair opportunities, just like in automobiles," said Lydia Brasch, a state senator representing a district north of Omaha, who sponsored the "fair repair" bill with the goal to help farmers in the state.
Farmers dominated the first public hearing of the bill in Lincoln in 2015, and were surprised to see lawyers from Apple present, opposing the bill.
Apple is notorious for limiting the ability of consumers to repair their phones—going so far as to use screws that required a special driver to take out. Some consumers have accused the company of forcing users to turn to Apple for repairs.
Mills realized that John Deere and Apple had the same goal: protecting the after-the-sale market, which can provide a lucrative revenue stream. The companies are the sole supplier of replacements parts and have a chokehold on maintenance and repairs.
Listen to the latest episode of ASME TechCast: Breakthrough Could Bring New Cancer Treatment
Right-to-repair activists want to break that monopoly with a healthy repair ecosystem so consumers can get repairs and parts at reasonable cost. But they won't get it without a fight.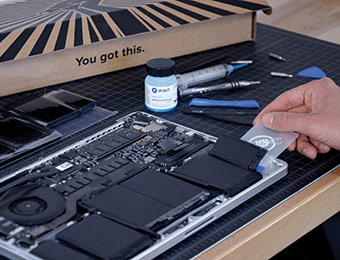 "The underlying trend is the manufacturer wants to control what people are doing with the device," said Kyle Wiens, CEO of repair firm iFixit, and a top right-to-repair activist. "We're saying, 'You've already sold it to me, you've already made the money; it's mine, stop acting like it's yours.' "
Owner or Licensee?
The right-to-repair movement is politically active in about 20 states and led by Repair.org, whose leader, Gay Gordon-Byrne, cites Apple as giving the movement "legs." Apple has been accused of engineering iPhone batteries that died out every few years, and with software updates that slowed down handsets with deteriorating batteries.
"What Apple didn't tell anybody that all they needed was a new battery," Gordon-Byrne said. "If they can't sell you a $1,000 new phone and have to sell you a $29 battery, do the math, they are not making nearly as much money."
The complications come from integration of technology into devices. The wave of digitization is giving makers more control over the hardware, with software controlling mechanical parts. Software is already becoming the brains of autonomous vehicles, controlling the car's actions, with mechanical parts more a means to an end.
"Increasingly you're going to have software on any given part. You're going to need to sync it up. Even tire repair, people are having challenges. You add an aftermarket tire, and then you need the tire pressure sensor, and that's got to be calibrated," Wiens said.
When manufacturers such as John Deere claim copyright and ownership on the software associated with the machinery they sell, the end-user agreements that purchasers must approve turns supposed owners into licensees. Tractor owners can't mess with John Deere's code or access it in an unauthorized manner without violating of the Digital Millennium Copyright Act, the 1998 intellectual property law.
Read ASME's Long-form story on Robots: Robots to the Rescue
Such technology is a double-edged sword for potato farmer Andrew Mickelsen, from Roberts, Idaho, as it has raised—not cut—his costs. Mickelsen faces the same issues as Mills: He wants access to diagnostic software to swiftly diagnose and fix problems on his 25 John Deere tractors. While no one likes to pay extra for parts, his greatest qualm is with difficulty in diagnosing the problem.
"Technology has helped us in drastic ways whether it's the global positioning system or the infinitely variable transmission. That has helped increase our productivity," Mickelsen said. "But at the same time, it's made these tractors more unreliable and much more costly and expensive to fix. Some fixes that we have on these tractors cost more than a tractor would have cost 20 years ago."
In old days, diagnosing tractor problems was easy, as only so many things could go wrong. "For a hydraulic valve it used to be only a simple linkage assembly," Mickelsen said. "Now there's a computer, electronic control valves, and wiring all over the place. When it goes bad, I almost don't even know where to start."
Mickelsen says that a number of small things breaking or malfunctioning have cumulatively cost him hundreds of thousands of dollars to fix. Once he had to wait hours for a technician to come and replace a fuse; the part was less than $10, but the service call cost him hundreds. In addition, he lost more than $1,000 in downtime.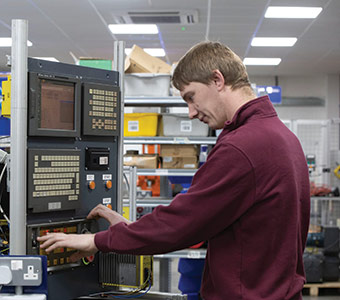 "As owners of the equipment we should be able to have access to the information on them and be able fix them," Mickelsen said. "I understand they try to claim the software is owned by them and therefore we're only leasing it. I am not asking to reprogram the tractor, simply to be able to do the same diagnosis the dealership does. I feel that as owners of $250,000 piece of machinery, we have a right to the same information."
John Deere did not respond to the request for comment.
One group trying to bridge the gap between equipment makers, dealerships, and farmers is R2R Solutions. A coalition between the Association of Equipment Manufacturers and Equipment Dealers Association, R2R Solutions promises to provide farmers the right to repair their machinery without modifying key parts by 2021.
"Manufacturers and dealers of farm equipment have a shared incentive with customers to minimize downtime and maximize productivity. Manufacturers have invested so much in cutting-edge technology for farm equipment, which is available to farmers," said Stephanie See, director of state government and industry relations at AEM. "Technology is already revolutionizing farming, but the industry must respond to the farmer's needs with tools to diagnose and repair machines."
Farmers will have access to on-board diagnostics tools via in-cab display, wireless interface, or electronic diagnostic service tools—and training on how to use them. Manufacturers and dealers will also make available manuals, product guides, and other service information.
Read ASME's Long-form story on Renewable Energy Disruptors: Startup Suns
"A number of manufacturers already make many of these materials available. By 2021—or in some cases earlier—customers should be able to expect the same type of information for their tractors and combines across manufacturing brands. It is an appropriate solution that makes so-called right-to-repair legislation unnecessary," See said.
One right the farmers won't get from R2R Solutions is the ability to modify embedded software code, reset information in key parts like electronic control units, or change equipment that could affect safety compliance or emissions standards. That's something some farmers are doing today, hacking the firmware and swapping in code from Ukraine so that the tractors can run faster. Since the machine wasn't designed to go that fast, the engines wind up exceeding emissions standards.
"The California state government provides significant funding to farmers to replace their older equipment with new low emission tractors," said Nathan Green, CEO of Belkorp AG, a farm equipment dealer in Modesto, Calif. "If a non-authorized modification is done under the guise of repair but is actually seeking to increase horsepower, emission levels will be sacrificed."
Medical Device Maintenance
The medical device industry seems worlds apart from farm equipment, but it's also grappling with right to repair issues.
For decades, hospitals have repaired medical devices in-house or via service organizations. Device makers now are asking the U.S. Congress and Food and Drug Administration to add more rules and regulation around in-house and independent repairs. The impetus, they say, is concern over patient safety, but the result would be to lock hospitals into expensive maintenance contracts.
Many smaller hospitals, which are already financially strapped, have come out supporting the right to repair for imaging equipment, robots, and other medical devices (though not implants such as pacemakers). The hospitals contend that in-house or service organization repairs will save money, which they can apply to providing better care.
Read More on Looking Ahead: Who Are the Engineers of the Future?
For instance, according to Stephen Grimes, managing partner at Strategic Healthcare Technology Associates LLC, a consultancy in Swampscott, Mass., manufacturers can charge anywhere between 10 and 15 percent of the cost of the device for maintenance, while in-house or service organization repairs can be done at 4 to 6 percent of the cost.
"A DaVinci surgical robot costs about $1.5 million, and you're likely to spend anywhere from $150,000 to $250,000 a year and they will not provide any service information to the clinical or biomedical engineering staff at a hospital," Grimes said. "You get locked into paying that kind of money," he added.
Timeliness also matters a lot in hospitals, and the nature of medical equipment today—few mechanical components and more electronics that allow for software-based diagnostics—means repairs can be made quickly once a technician arrives.
"It's more difficult for small and rural hospitals to have the in-house repair capability. They would hire small and independent vendors," said Danny Chun, a representative for the Illinois Health and Hospital Association, which has come in favor of the right to repair. "At this point in time, there is no evidence that medical device maintenance by manufacturers results in safer outcomes."
Integration is Key
The reluctance of companies to share software diagnostics and sensor data has created a barrier to trust, say some equipment owners. For instance, while advanced farm equipment is studded with sensors that collect data on soil properties as a field is being worked, that data goes to John Deere, not the farmer.
Collected data is also being used for remote diagnostics, and that concerns farmers like Mills. Apple used software to artificially slow down the iPhone, and he doesn't want John Deere to use firmware or remote software diagnostics to degrade the performance of his tractor in an attempt to force him to buy new equipment.
Software-based diagnostics isn't the issue for Radwell International, a maintenance and repair company based in Willingboro, N.J. Technicians make up 25 percent of its staff, so the right to repair is critical to their operation. In a majority of cases, troubleshooting is done the conventional way—by opening up a machine, building a test fixture, and conducting the repair.
"Integration is key to a lot of manufacturers' business strategies, when they have their products interrelated to each other, and they are working together, they become difficult to replace inside one of these automated machines," said Jason Larsen, director of quality assurance at Radwell.
Radwell stocks parts to tackle most repairs, but increasingly, parts have to be purchased directly from the original equipment manufacturer. In one case, Larsen said, Radwell identified a problem in a machine, but had to wait for a replacement part to arrive from a manufacturer before applying the fix.
In another case, an industrial robotics company required a customer to buy a new robot, which could take eight to 12 weeks to deliver.
Both incidents caused factory downtime and lost revenue.
Read More on Engineering Perseverance: Young Engineer Takes Great Strides with Prosthetic Foot
For activists, the auto market provides a template for the right to repair that other industries could follow. In Massachusetts, the 2012 Automotive Right to Repair Law protects vehicle owners or independent repair facilities that want to diagnose and repair problems. Automakers subsequently agreed to apply similar rules across all 50 states starting in 2018.
The goal is to plug a device into a receptacle and get an error code that provides a diagnosis.
"The car industry is pretty good," said iFixit's Wiens. "You can take your car to any mechanic and they can fix it. There are other pockets of industry that are working well. In PCs and laptops—look at Dell and HP—no one is having problems fixing those machines."
Unfortunately, new issues are emerging. In 2017, General Motors sued auto parts maker Dorman for copyright infringement under terms of the Digital Millennium Copyright Act, claiming that it sold an aftermarket transmission with unauthorized GM software. Self-driving cars, which would be controlled entirely by software, may one-day be subject to similar restrictions on independent repairs or upgrades.
These sorts of claims, whether from manufacturers or industry lobbyists, must be squared with the traditional sense of private ownership, says Brasch, the Nebraska state senator.
"They are powerful, whether you are looking at the technology from your laptop, to your phones, to your tractors," she said. "We're getting into autonomous vehicles. Now what? There has to be an evolution to truly assess ownership. The mindset needs to change."
Agam Shah is an independent technology writer in New York City.
Read Latest Exclusive Stories from ASME.org: Penn Engineering Creates Super Strong Porous Metal Lighter Axle Reinvents Drivetrain. Does Detroit Care? Game Theory Helps Robot Design
Technology is already revolutionizing farming, but the industry must respond to the farmer's needs with tools to diagnose and repair machines.Stephanie See, Association of Equipment Manufacturers
Related Content