Podcast: ASME TechCast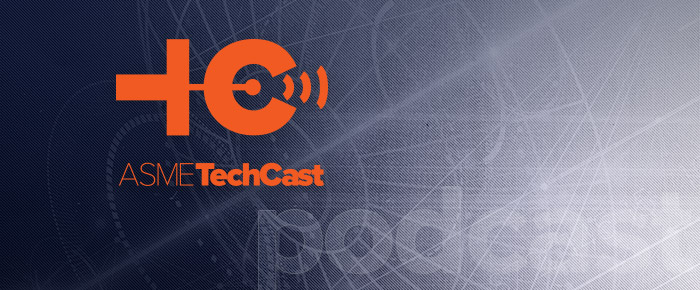 Welcome to ASME TechCast, brought to you by the editors of ASME.org and Mechanical Engineering magazine. In each episode we explore the innovators, innovations, and issues and the topics that are advancing engineering. Thanks for listening!
Subscribe to our podcast on SoundCloud and Stitcher.
Episode 9: Engineering the Apollo 11 Lunar Module
Thousands of engineers worked on the Apollo program. In this episode of ASME Tech Cast, we listen to some of those engineers and technologists as they recount the emotion, excitement, and triumph of building the Apollo 11 lunar module.
Episode 8: Bill Nye The Science Guy
William Sanford Nye, also known as Bill Nye the Science Guy, talks with John Falcioni, editor-in-chief and publisher of ASME's Mechanical Engineering magazine, about the need for diversity in STEM, feeding the world, and the technology that scares him.
Episode 7: Breakthrough Could Bring New Cancer Treatment
It took a mechanical engineer to discover that cancerous cells use a previously unknown mechanism - a repetitive physical movement - to actually break through the surrounding membrane to become invasive. Ovijit Chaudhuri, an assistant professor of mechanical engineering at Stanford University and the lead researcher on the project, spoke about his new findings with Jeff O'Heir on ASME TechCast. The findings could lead to the discovery of new cancer therapies and help to stop the disease in its pre-invasive stage. Chaudhuri talks about this breakthrough as well as the growing interest young mechanical engineers have in solving biological problems.
Listen to more episodes on SoundCloud and Stitcher.