Capturing and Reusing Wasted Energy with Nanopeapods
Capturing and Reusing Wasted Energy with Nanopeapods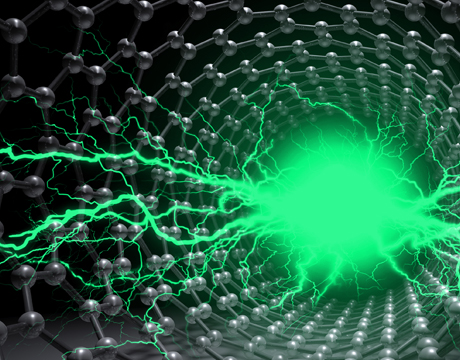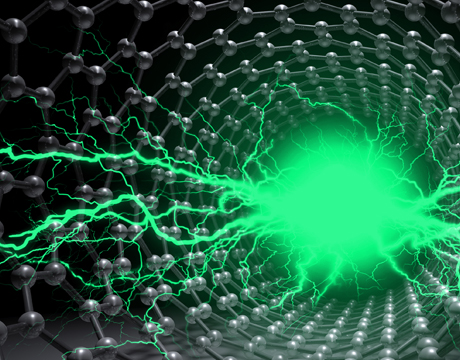 Wasted energy. It's a common lament for many people, especially engineers who focus on thermoelectric solutions. One solution is to transform excess energy to useful power, something a group of researchers is making strides in with a unique nanotube system.
Kenneth Goodson is chair of the mechanical engineering department at Stanford University, whose team has a specialty in heat transfer and partly focuses on electronics cooling and energy harvesting, They've made recent advancements in developing carbon nanotubes, or "nanopeapods," that someday could direct heat away from electrical components, such as computer chips, create thermoelectricity, and be reused for other applications.
A key element of Goodson's latest round of research, in collaboration with researchers at the University of Tokyo and Nagoya University and outlined in a paper published last year in Nature Materials, was to create a way to collect and measure thermal data from the nanopeapods, which hasn't been done since they were discovered nearly 15 years ago.
"The community has been waiting a long time to learn about the impact on thermal transport because the measurements are so hard," Goodson says of the nanotubes, which are made from sheets of carbon atoms and rolled up into cylinders that are 500 times thinner than a human hair.
For You: Achieving Record Efficiency Highs on Solar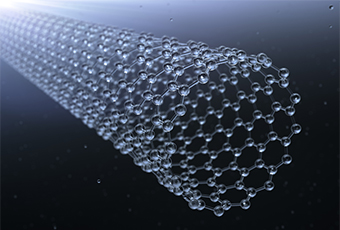 The nanotubes, Goodson explains, happen to carry heat very well. So well, in fact, that heat moves through them so quickly and efficiently that the conversion of thermoelectricity is completely bypassed. That's a major problem when you're trying to collect energy. As a solution, Goodson's team, led by postdoc Takashi Kodama, stuffed the tubes with buckminsterfullerene or "bucky balls," a form of carbon (C60) with a cage-like structure that resembles a soccer ball. Those provide resistance to the system, slowing the heat flow and increasing the thermoelectric effect, Goodson says.
To capture the thermal details of the structures, the researchers had to find individual nanopeapods that were aligned in a mesh platform, allowing them to measure the heat moving through the structures.
"After the location with the appropriate sample is identified, Dr. Kodama was able to initialize that particular cell and proceed with the measurement," Goodson says."It was this insight and innovation on the experimental side of things that enabled the breakthrough measurement."
The team now had a carbon nanotube structure that could lead to promising thermoelectric applications in the future.
"This is an exciting result that stimulated some interesting simulations," Goodson says. Eric Butterman is an independent writer.
Read More:
Energy Storage Smooths the Duck Curve
Military Looks to Renewables in Battle Zones
Beer Could Make Better Fuel than Ethanol
The community has been waiting a long time to learn about the impact on thermal transport because the measurements are so hard.Prof. Kenneth Goodson, Stanford University
Related Content