How to Make a More Precise Hypodermic Needle
How to Make a More Precise Hypodermic Needle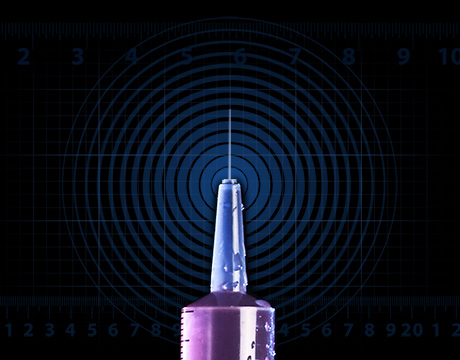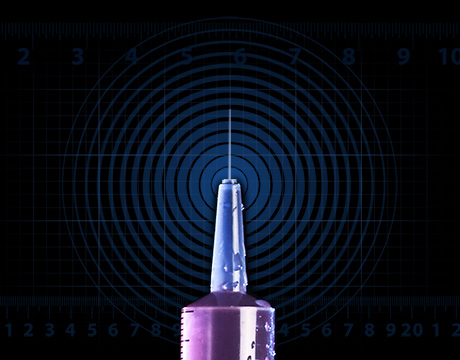 The hypodermic needle syringe has been a mainstay of hospital wards and examining rooms for more than 100 years. And for good reason: Its simple design works—and works well.
Yet, despite such elegant construction, it is still prone to user error, especially when trying to target delicate, small bodily tissues. Jeff Karp, a biomedical engineer at Brigham and Women's Hospital in Boston, said targeting sites like the suprachoroidal space (SCS), located between the sclera and the choroid in the back of the eye, to deliver medications via injection can be quite challenging.
"This tissue surrounding the SCS is about one millimeter thick, with a second tissue touching it that is even thinner—and you want to get the needle in between there," he explained. "It can be hard even for people who are really good at giving shots to deliver medications to the right spot."
Join ASME and Leading Industry Experts for Offshore Wind Turbine Webinar series
The idea of designing a precision syringe is not a new one, said Girish Chitnis, a mechanical engineer and former postdoctoral fellow in Karp's lab. But most teams that have tried to come up with a design have looked to bulky electronic components to help build a better injection targeting and delivery system.
"The problem here is really operative," he explained. "You could use some kind of imaging to help guide you or some sort of complex electronic auto-stop—and they can give some indication to the operator that they've gotten to the right place—but it doesn't really solve the actual problem."
Another Fascinating Biomedical Engineering Story from ASME.org: 6 Ways Engineers Heal a Broken Heart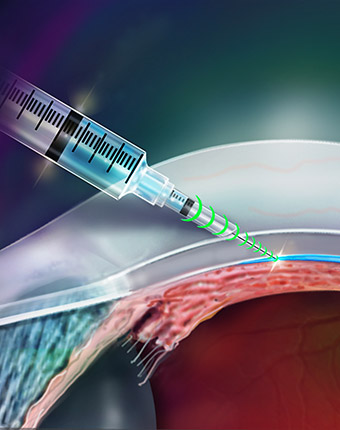 It's not just about telling the clinician that they have reached the right target, said Chitnis, who now works as a senior mechanical engineer at Micro-Leads in Cambridge, Mass. You need to apply force on the needle's plunger in order to deliver the medication payload to the right site. And that required force is often the very thing that leads to an overshoot. As such, the team decided to focus on the mechanical forces in order to come up with a novel solution for more precise delivery.
"I feel like the mechanics get ignored a lot these days because of all the smart devices. But sometimes the simple mechanics can get you to a really elegant solution that won't cost a ton to manufacture and won't get in the way of the clinical workflow," Chitnis said.
Using parts from standard hypodermic needles and syringes, the team constructed what they call the intelligent-injector for tissue-targeting (i2T2). The bioengineers used forces required for insertion and payload delivery to help inform their design—the differences in pressure and resistance once a needle has entered a dense tissue.
Tune In to ASME TechCast: Breakthrough Could Bring New Cancer Treatment
They created a new prototype that used two plungers, with the needle mounted on the front plunger, pressurizing the fluid contents of the syringe once a user presses on the device.
"In a traditional syringe, because of this pressure, the fluid will start coming out of the needle tip," Chitnis said. "But with i2T2, once the needle is in the tissue, the pressure actually starts pushing on the needle plunger. The differential force plus pressure helps to move the needle through the tissue. Once it reaches a cavity, however, the tip is no longer buried, the pressure eases up, the needle automatically stops, and the fluid is released."
When the researchers tested the device in three animal models, targeting the SCS, as well as the epidural and peritoneal spaces, they discovered that they were able to deliver contrast agents to these difficult-to-reach spots with a high level of accuracy. What's more, the i2T2 operators did not require any specialized training or practice to do so.
Need a Really Strong Material? Penn Engineering Creates Super Strong Porous Metal
Karp said the iT2T has the potential for multiple applications, including the delivery of epidural anesthesia to women in labor, as well as stem cell therapies to precise targets. But he said, in an age where healthcare is looking for ways to provide better patient care at a lower cost, the iT2T's "radically simple" design, using commercially available needle and syringe parts, is equally important.
"We've designed this in a way that makes it easy to manufacture at a large-scale," he said. "By focusing on this simpler operative issue, we came up with a simple solution which will make the path forward to actually helping patients a lot simpler, too."
Kayt Sukel is a science and technology writer based outside Houston, Texas.
Register today for ASME's Offshore Wind Summit to learn about the latest technologies, opportunities and supply chain strategies from leaders in the oil, gas and wind energy industries.
Read Latest Exclusive Stories from ASME.org:
Five Steps from Engineer to Leadership
Climate Change Fight: To Tax or Not To Tax Carbon
The Race to Patent and Cash in On Blockchain Technology
The simple mechanics can get you to a really elegant solution that won't cost a ton to manufacture and won't get in the way of the clinical workflow.Girish Chitnis, mechanical engineer
Related Content