Creative Teaching Prepares Students for Engineering
Creative Teaching Prepares Students for Engineering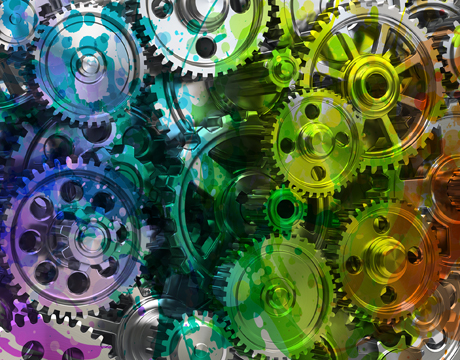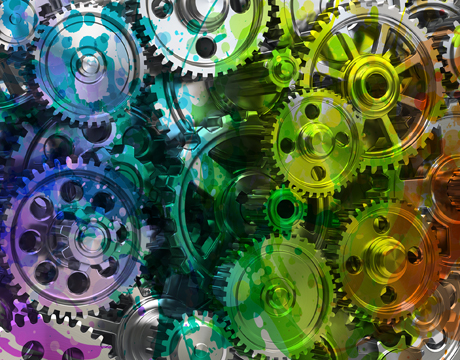 John Devitry-Smith faced two big problems while he was teaching introductory mechanical aerospace engineering courses at Utah State University.
The first was that too many students just weren't ready to tackle the coursework and ended up failing the class. The second was that university administrators, concerned with a steady nationwide decline of the Torrance Test of Creative Thinking scores, were tasking STEM educators like Devitry-Smith to teach students to be more "creative" and "innovative." Developing those attributes, educators and industry leaders agreed, would better prepare young engineers for industry's new demands, especially in understanding and leveraging emerging technologies. It was a tough mission, considering that many students had trouble passing basic engineering classes and, more to the point, many educators had difficulty teaching them.
To solve those problems, Devitry-Smith decided to, quite literally, throw away the book. "One of my bosses once gave me a book on teaching Engineering 101, and I'm like 'Are you kidding me?'" he says. Instead of going by the book, he developed online courses for teaching design to high school students as a way to better prepare them for introductory college. Devitry-Smith offers the courses for free on his Gear Up University website and at Udemy.com.
"A lot of kids get blown out of introductory engineering courses," he says. "I put one online class together and it just started taking off."
For You: 3D Printing a Future of New Metal Actuators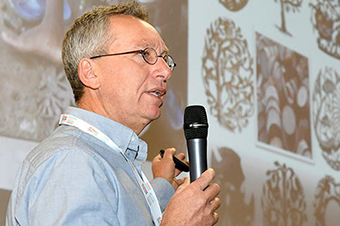 So far, more than 20,000 students in 136 countries have taken courses such as "Mechanism and Motion- Robotics Focus," "Generative Modeling – Designer Based Structural Optimization," and "Siemens Solid Edge Training & Certification for Students." Based on the positive student results and teacher feedback, Devitry-Smith will continue to develop courses based on education and industry demands.
Devitry-Smith knows how difficult it is to teach design, creativity and engineering concepts through a book and lecture, a process many students find boring and outdated. Devitry-Smith made sure each of his courses could be taught with few written instructions and minimum teacher intervention. He boiled the lessons down to their simplest forms. In fact, there's hardly any reading or writing required. Almost everything is hands on. The students watch videos, refer to short tutorials, and are encouraged to collaborate and to help each other out. Students don't even have to know 3D CAD before taking the course. "They just jump in and start using it," Devitry-Smith says.
He based the courses on "Conceptual Design Blending (CDB)," a proven method that sparks creativity in engineering students. CDB stems from Epstein's Generativity Theory. Developed by American psychologist Robert Epstein in the early 1980s, it suggests that everyone has limitless creative potentials that cultural trends tend to suppress. New ideas, he believed, result from interconnections with old ones. Creativity, he said, could be learned and measured by following four basic strategies:
Capturing: Recording new ideas as they occur
Challenging: Taking on tasks that remove people from their comfort zones
Broadening: Seeking training, experience and knowledge outside a person's field of interest
Surrounding: Being conscious of physical and social environments and changing them frequently to find unusual inspiration
Gear Up University's courses combine CB and Generative Theory as a way of breaking from traditional instruction to promote creative thinking. Take the 3D CAD courses, for example. Instead of assigning designs for students to replicate, instructors will present students with two or more shapes and have them design something new. Students might be shown a capitol "Z" and the image of basic table and asked to design a new type of table. They may be shown images of a chair and an old desk and asked to combine those with the shape of any number between one and 10. Or they could be asked to combine the shape of a soccer ball and a jewelry case to create a new type of container.
"The question is, 'How do I get kids to create?' What I hit on is 'random combinations drive radical innovation,'" Devitry-Smith says. "That concept frustrates students in the beginning. They're good at parroting, but when I ask them to create something they don't know what to do. But then I'll draw a cube and a sphere in 3D CAD and combine those shape. Once you show them two or three ideas, it's like 'wow' and off they go."
In controlled creativity index tests, creativity measures of students that received Devitry-Smith's CDB instruction increased twice as much as students in a control group who received traditional instruction. The test measured skills such as originality, flexibility, fluency, as well as different criteria such as richness of imagery, resistance to premature closure, and unusual visualization.
Those creative elements, Devitry-Smith and others say, help to differentiate young engineers in the workplace and improve the competitive edge of the companies that employ them. It also helps when young engineers looking for work have a portfolio featuring interesting and compelling designs.
"We need people with unique perspectives. We need students and engineers who see things that other people can't," Devitry-Smith says. "Employees are looking for kids who can work and think independently. They want kids who can hit the ground running."
Gear Up University does more than help students. The courses are designed so that almost any educator can teach them. That's important today, since so many school districts force educators to teach to the requirements of statewide standardized tests, which leaves very little room for creative teaching, Devitry-Smith says. The courses also make teaching STEM classes a lot easier.
Quintin Nethercott teaches physics and computer science at American Preparatory Academy in West Valley, Utah. After seeing one of Devitry-Smith's presentations on Gear Up University courses, he decided to start a 3D CAD modeling elective. It didn't matter that he had hardly any experience teaching engineering-related courses.
"If it wasn't for John's program, I wouldn't have done this. The resources make it very easy to teach," he says. "The students were able to go through the video tutorials as a class or individually. That made it easier for me to assist students who might be stuck and let others go at their own pace. It made it easier for everyone to learn."
Read More:
Targeting Cancer Drugs to 3D-Printed Tumors
IoT Puts a New Spin on an Old Product
Safety and Efficiency, Brick by Brick

For Further Discussion
We need people with unique perspectives. We need students and engineers who see things that other people can't. Prof. John Devitry-Smith, Utah State University
Related Content