Creative Approach to Engineering Improves Grades
Creative Approach to Engineering Improves Grades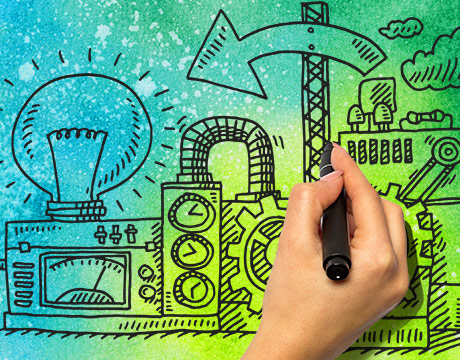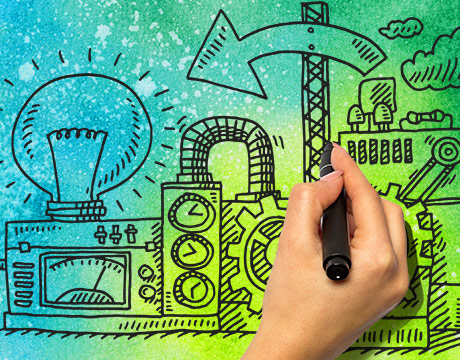 The heat flows naturally to an object less warm than the object it is leaving and will return no more, and won't ever do so of its own accord, unless another object has done the work before.
The material of an undergraduate thermodynamics class is not often the inspiration for poets, songwriters, filmmakers, cartoonists, and storytellers. But in some mechanical engineering classes, students may find themselves thrust into the role of artist, with thermodynamics as their muse.
And, apparently, it helps them learn the stuff.
Diana Bairaktarova, a professor of Engineering Education at Virginia Tech and director of the school's ACE(D) Lab, typically asks students to produce something creative about one of the subjects covered in her thermodynamics class. Now she has published a paper, "Thermodynamics in High Rhythms and Rhymes: Creative Ways of Knowing in Engineering," that provides the details of the assignment, the submissions she received, and the effectiveness of the teaching method.
I know the assignments help students learn, but they also help create an environment of trust and risk taking that is not always the case in other engineering classes.Prof. Diana Bairaktarova, Virginia Tech
The impetus to bring a little creativity to the classroom may have something to do with how Bairaktarova wound up as a mechanical engineer in the first place. In Bulgaria, where she was born and raised, she grew up sketching. But there was no art school in the district where she lived, so she chose a discipline she thought would allow her to draw.
"Engineering sketches had nothing to do with my artistic drawings, but I don't regret my choice at all," she says.
Her particular path to engineering did teach her the "value of teaching creatively," she says. "Especially when you teach dry, abstract, and difficult subjects, like thermodynamics. It motivates students to appreciate the subject matter and engineering overall."
But that motivation doesn't arise when she first assigns the creativity project.
"I receive a million emails: 'Dr. B., I am not a writer. Dr. B., I can't sketch. Dr. B., I cannot sing,' " Bairaktarova says. "And then they come up with these beautiful creations at the end of the semester. They feel very good about themselves. They can write songs, they can do comics, they can make movies."
Submissions have come in the form of poems about the laws of thermodynamics, comics featuring Batman and Thermo ("Conservation is one of the most fundamental principles in nature!!!" shouts Batman as he smacks an ignorant engineering student), stories that relate the human heart to thermodynamics, videos about entropy, songs about conduction and convection, and much more.
Not only can the students do these things, they seem to learn better when they do. Almost without exception, students scored better on the class final in the areas for which they had created something.
More important than the higher test scores was the atmosphere created in the classroom.
"I know the assignments help students learn, but they also help create an environment of trust and risk taking that is not always the case in other engineering classes," she says.
Learning how to communicate—and problem solve—in new ways is also a skill that will serve them well as students and professionals.
The results found in the paper have swayed some of the more skeptical of Bairaktarova's colleagues. But Bairaktarova's findings are now part of a nationwide move away from lecture-based learning toward something that will more routinely incorporate creativity.
"Having more creative and diverse assignments, bridging arts with engineering, taking this multidisciplinary approach to tackling problems; I think we will see more and more ways of teaching creatively, and teaching students to be creative, even in abstract, difficult subjects," she says.
Michael Abrams is an independent writer.
Read More:
Interviewing Basics for Engineers
Experiential Learning and Cooperative Education Pay Off
How to Homeschool Engineering Students
Related Content