Workforce Blog: Top Apps to Maximize Working from Home
Workforce Blog: Top Apps to Maximize Working from Home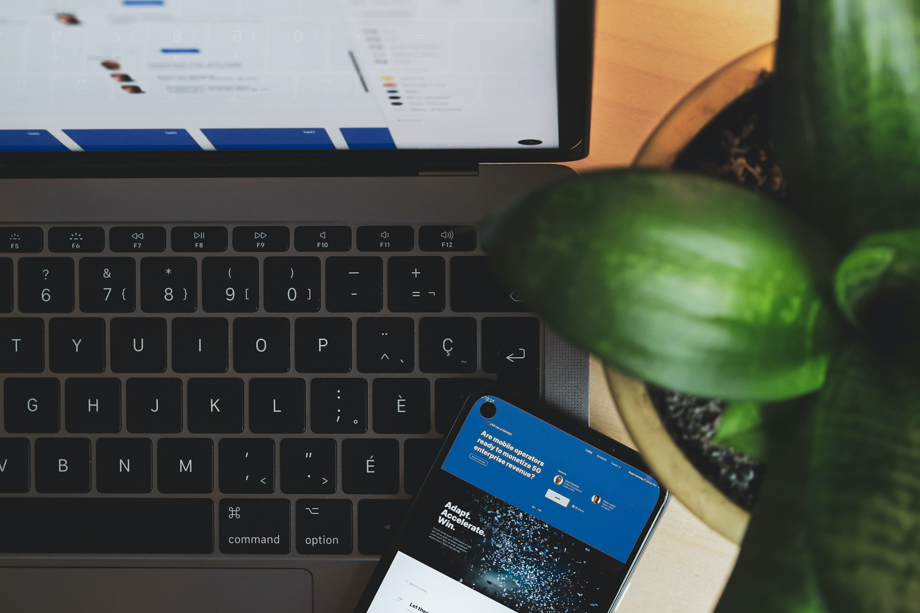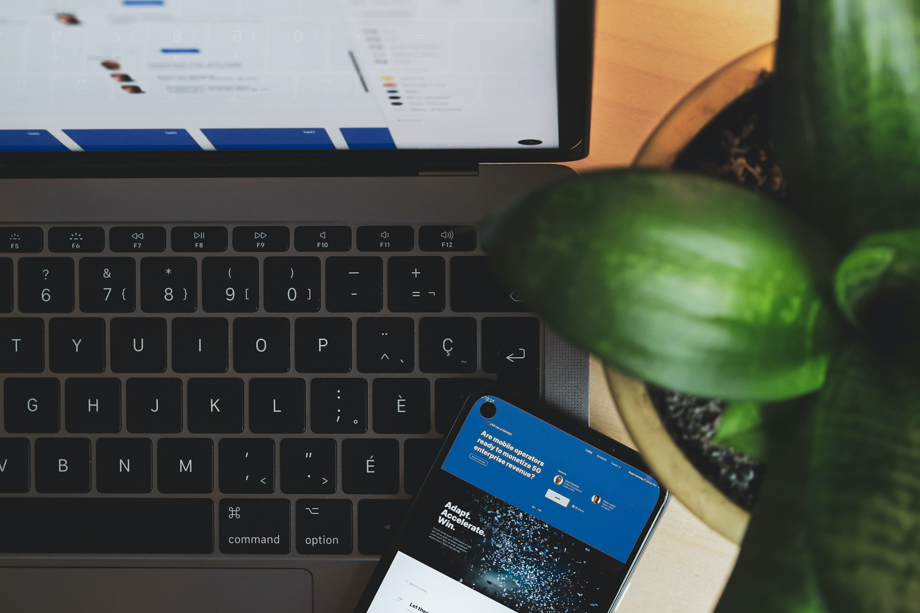 Reach a higher efficiency while working from home with these handy applications for your mobile devices. Photo: Unsplash
Last month marked the one-year anniversary of the COVID-19 pandemic that forced many to work from home. Like many of you, I have had to adjust and transition to a remote working lifestyle. Team meetings in a conference room and one-one chats at a co-worker's cubicle have been replaced with online video calls and instant messaging conversations.
To improve my productivity over the past year, I have turned to specific applications on my smartphone and tablet that have helped me stay focused and connected with my co-workers. Here is a list of useful apps for your phone or tablet that can help maximize your remote workday.
Scheduling and Organization Assistants
One of the main challenges of working from home is staying connected with your team. Online meetings have replaced what would have been in-person planning sessions. To help your team stay connected while remote, check out applications like Trello or AirTable.
Trello
is a shared cloud-based organizational app. A team can create a post-it board filled with to-do tasks and deadlines. You can assign tasks to co-workers, update status on assignments, upload files and images, and develop automated processes to enhance productivity.
AirTable
is a spreadsheet-type solution that is also cloud-based. Teams can create spreadsheets with tasks and to-do items and organize them by various subsections, including due dates, category designations, and task status. Both applications offer calendar and Gantt views and can be integrated with popular chatting apps like Slack.
Check Our List:
Work from Home Tech-Savvy Holiday Gifts
Team Chats
Communication while working remotely is more important than ever. Since you can't walk over to your co-worker's cubicle, you will need an instant messaging platform to stay in touch.
Zoom
has become the dominant player in the video communications world, but it also offers a messaging platform that can keep co-workers connected.
Skype
is another well-known messaging platform that has video conferencing integration. A third option is
Slack
, a popular web-based messaging platform that also features a mobile app. It can be used to send files, attachments, and live links. Users can create custom Slack chat channels for different groups to help organize workday conversations.
Document Scanning and Signing
One of the problems I have encountered during the workday is that I don't have access to the same tools I used to have in the office. The one that sticks out the most is the lack of a scanner or fax machine, which I need from time to time.
To help solve that problem, I have turned to
Microsoft's Lens
, a document scanner. The free application turns your smartphone into a scanner. You can take a picture of any document, and the app captures the border of the pages to be saved as a PDF. If you need to sign a PDF, Adobe Acrobat DC can be used to create a digital signature. The benefit of the Adobe Acrobat PDF reader is that users can export images and word documents from any PDF, but a subscription is required. An alternative to Adobe Acrobat is
PDF Expert Pro by Readdle
. It offers similar functionality to Adobe's PDF reader but at a one-time fee versus a monthly subscription.
Recommended for You:
Will Engineers Continue Working Remotely?
Calculation Apps
For many engineers, performing daily math calculations is part of the job. I still have my TI-84 handy, but if you have limited office space at home, you can download a handful of calculator applications on your smartphone or tablet to serve you in a pinch.
MyScript's Calculator 2
is a tablet application that can solve any math function via writing input. If you have an iPad or a tablet with a stylus, simply write out your equation in the app and let the app do the work. If you like to see your math work, I recommend the
Wolfram Alpha reference application
. The app allows users to put in calculus equations with variables and see derivations, plots, and alternate forms and solve for x.
For diehards that still use their graphing calculators, the
Graphing Calculator X84 app
is an exact copy of the famous TI-84 and offers the same bells and whistles as the hardware model.
You May Also Like:
Digital Engineering During COVID-19
Note-Taking
Another main challenge for me while working from home has been note-taking. At the beginning of my remote work, I used a traditional notebook but found that to be cumbersome and limited in functionality.
I quickly turned to a writing application for my tablet by
MyScript, called Nebo
. The app captures my handwriting and digitizes it to be saved electronically. The application can export my notes in Word or PDF format, and it also can be used to sketch out flow charts, graphs, and math equations. I also recommend
Microsoft OneNote
, which can be used as a planner style application and synced across your desktop and mobile devices. For those with a OneDrive account, the entire Microsoft suite is available, and the OneNote application can sync across Word, PowerPoint, and Excel.
Carlos M. González is special projects editor.
Related Content