Universities Educating From a Distance
Universities Educating From a Distance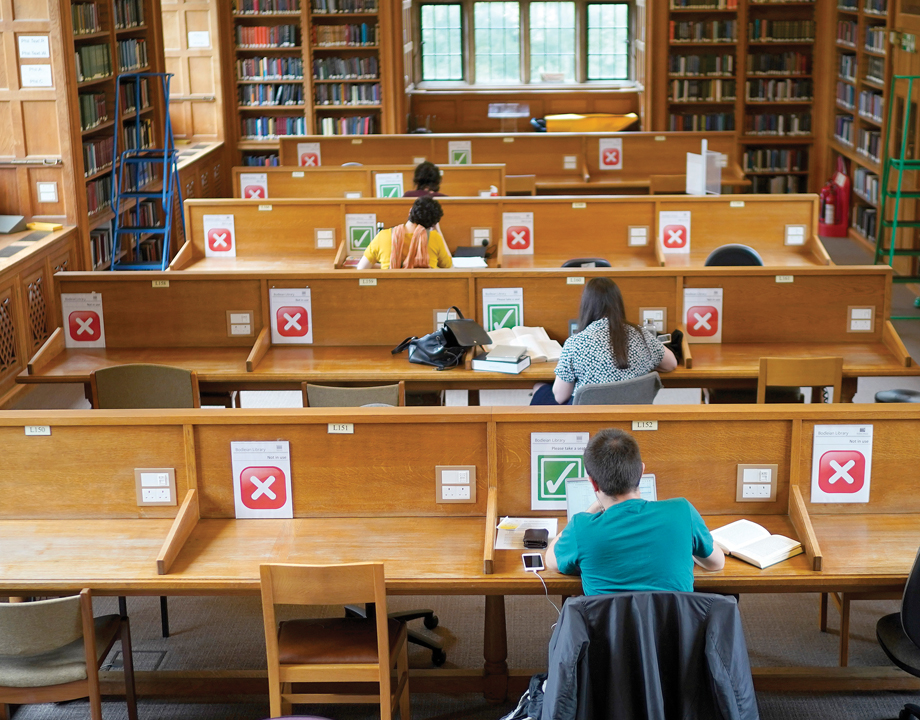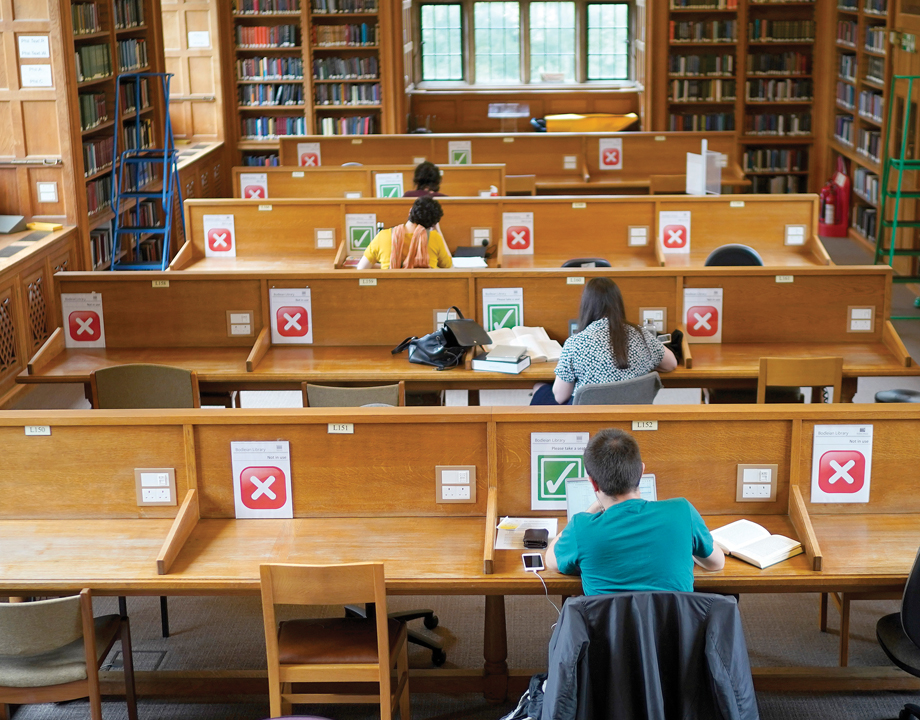 COVID-19 accelerated the adoption of online distance education. The push toward remote learning by necessity may now become the new future education model.
Earlier this year, on March 16, the administrative faculty at the University of Colorado Boulder started to receive information from local, state, and national institutions about the emergence and spreading of the novel coronavirus, COVID-19. The University of Washington was the first major university to close on March 7 due to the virus. The faculty at the University of Colorado Boulder (CU) was concerned they would be next.
The next morning, on March 17, Daria Kotys-Schwartz, professor and co-director of Design Center Colorado, and director at Idea Forge, along with Julie Steinbrenner, senior instructor and external relations chair, met with their students in an attempt to calm their concerns. At that moment, many students were getting the information via Reddit from students at other schools and had concerns about how the virus would affect their semesters. Kotys-Schwartz and Steinbrenner assured their students that things would be OK and to take it one step at a time.
Nobody could have predicted that within the next 48 hours, the entire campus would be shut down, and all the students sent home with no timeframe given for when they would be able to return.
"There was a meeting that said, 'Until we know more, we're going to just operate business as usual,' " said Branden Adams, first-year mechanical engineering graduate student at CU. "Sure enough, the next day, we got the email that campus was being closed down."
By March 26, 1,102 colleges and universities had closed across the U.S., affecting the lives of over 14 million students. According to Entangled Solutions, by May 28, that number would rise to 4,234 colleges and universities, impacting almost 26 million students' lives.
What happened next for many colleges and universities across the country was a massive shift to online education. Just as many professional spaces had to adjust to working from home, so did students and professors.
Many higher education institutions had to find novel solutions to tackle the challenge of hands-on education and rethink what the classroom could be in a virtual and digital environment.
Transition to Online Learning
The Thayer School of Engineering at Dartmouth College established its engineering curriculum centered around hands-on education and group projects. Almost every engineering school course includes a project, a laboratory experiment, or a group component. Douglas Van Citters, an associate dean and professor for Dartmouth's undergraduate engineering department, stressed how vital hands-on education is to the curriculum.
"We strive to put the students into the laboratory or a machine shop, to get their hands dirty and make things happen," said Van Citters. "In my laboratory, I typically have three undergraduates from every graduating class. They are conducting first-rate research that they often will publish and present at conferences for either compensation or class credit."
Learn More With Our Infographic:
COVID-19 Creates a Remote Learning Curve
Van Citters has only been an academic chair for a year, and his first major challenge, along with his colleagues, was to determine how to transition all their classes to a digital platform.
"I wasn't quite sure how they would respond. But being around a bunch of engineers, everybody just rolled up their sleeves and said, 'Let's make it happen,' " said Van Citters.
After sending their students home, the first step was to provide them the resources and tools to continue their work. That meant figuring out how to provide access to hardware and construction machines.
Within four days, the school sent more than 300 FedEx packages with inexpensive off-the-shelf engineering tools to assist students in continuing their lab work. The Introduction to Systems class received Analog Discovery 2 devices, a combo oscilloscope and waveform generator device, to study the application of differential equations and multivariable calculus. The Computer-Aided Design and Manufacturing students were given Creality3D Ender-3 3D Printers along with a web-browser version of Dassault Systemes' Solidworks, so the students could in real-time edit and collaborate with their classmates. For example, one of the classes completed their project by designing and 3D printing a marine chronometer from home.
However, some of the challenges with distance learning are the barriers of technological disparity. "Where we can somewhat democratize their access to technology, for instance, providing an internet connection, we will," said Van Citters. "But we can't guarantee that if they're spread around the world. That has been eye-opening. We have sent cellphone minutes to students overseas just so that they could dial into class. We are doing our best to remove the barriers wherever we can."
After solving the access to hardware and resources, the second challenge was determining how to turn their in-person lecture-style class into an online course. The approach involved changing the entire structure of how one teaches.
The Flipped Classroom
Many engineering departments adopted what is called "flipped classrooms." Literature and history classes are typically taught in this manner.
"Humanities classrooms have been flipped for more than 50 years," said Sanjay Sarma, a mechanical engineering professor at the Massachusetts Institute of Technology. "In history class, the professor doesn't tell you the history. The students read the material first before coming to class, and then you discuss and examine it from different positions."
Sarma is also MIT's vice president of open learning, and his new book
Grasp
discusses how higher education institutions can adopt new teaching methods, including online approaches. The basic idea of flipped classrooms is that you learn better when you're already engaged with the material by first absorbing it on your own rather than for the first time in the classroom with more than one hundred other students. As engineering classes went online, several institutions had to embrace distance learning and flip their teaching style.
CU's Steinbrenner understood that her current class format was not going to work for online study. "The pandemic forced us to analyze what do we really want for the students and reconsider how to implement the education. For my undergraduate classes, one of the fears that I have is how many hours a day our students will be sitting in the same place, staring at the same screen. So, I've been thinking about ways of shifting toward a flipped classroom style," Steinbrenner said. "I want to promote more self-learning and less lecturing. I'm reducing the number of times I meet with the students, giving them more independent work to do, and making myself available to help."
Recommended for You:
COVID-19 Transforms Life on Engineering College Campuses
For the seniors at Boulder, the design projects had to be completely re-engineered to work remotely. The school has established relationships with engineering companies to collaborate on entry-level engineering projects. These projects are the same level of difficulty a first- or second-year engineer may encounter. The senior design team has to create and construct a prototype to be delivered to the partnering company. The intellectual property belongs to the company, while the students get to be listed as inventors and ultimately graded for their work.
Due to the university shut down, the senior design project became a flipped classroom setting with the students figuring out on their own, with oversight from their professors and the client, the best route to finish the project under the self-quarantine conditions. For Jackson Hootman, currently a first-year senior graduate at CU, the responsibility fell to him as he was the only one allowed to work on the senior design project.
"The school decided that only one person could be responsible for all hardware in order to limit the contact between team members, and I became responsible for finishing the manufacturing," said Hootman. "It was a difficult transition, but I was able to enhance my communication skills. I had to document my progress and host multiple Zoom sessions to keep everyone up to date."
Dan Riffell, scholar in residence at CU, teaches the design courses for both undergraduate and graduate levels and stresses how important communication between the clients and the students was during this time.
"We have multiple levels of feedback between the students, the client who sponsors the project, and the individual faculty member who oversees that team. They are in constant contact, and us executive directors are just steering the ship to make sure that it's going in the direction," said Riffell.
"I think with most of the teams, there was an increased initiative once everything went remote," said Hootman. "For me, I had to learn how to airbrush, a non-engineering related skill, and how to solder small components by hand. It took time to learn, but it was necessary to fabricate our final piece. It takes a lot of initiative to switch to a remote learning style, where a lot of the learning, you're doing it on your own"
The engineering department at CU took not only their classes virtual, but also their design competitions. The Senior Design Expo is the showcase for the senior class projects. The event is typically attended by thousands from the general public, family, and friends. The department decided early on that they needed to support students academically and emotionally as well.
"We transformed our design expo into the Mechanical Engineering Projects Showcase Week, featuring 38 senior design projects. The students presented professional white papers and demonstrated their projects to a virtual online audience. They created videos of their work to show it off to the industry. We invited judges from the professional sector and the alumni to participate," said Steinbrenner. "Ultimately, we wanted to help them through this by showing them that there still was reason to celebrate all of their work."
Grading, Feedback, and Well-Being
As students transitioned to online learning, higher educational institutions had to determine how to evaluate them and ensure they were absorbing the material. Administering final exams, for example, became a challenge.
"I was teaching an undergraduate thermodynamics course and didn't have enough time to change our expectations for evaluating students. Some professors changed their final exams to projects, but I continued forward with the exam," said Steinbrenner. "I encountered all of the difficulties related to administering an exam. Issues with cheating, access to online resources, and the inability to control the students' test environment have been some of the biggest challenges during this time." At Dartmouth, one new approach to grading was to make constant feedback part of the final grade.
"To spread out the grading, we instituted a feedback mechanism, and it has helped some professors to either adjust or do away with their final exams," said Van Citters. "One of the best practices we found early on is that evaluations need to be lower stakes. By surveying the students more frequently and with a lower point score, we were able to get feedback on how well the students were learning at home."
Beyond the educational focus of distance learning, many professors worry about the mental health of their students. Not being able to interact with the students regularly leaves the educators guessing how well they are doing.
"One of the things that worries me about this format is not being able to recognize the social and emotional needs of our students. The one thing we can tell you is when you have 200 students in a classroom, believe it or not, you can still see their faces and notice how they're doing," said CU's Kotys-Schwartz.
The social interaction between students also comes into focus. Distance learning puts a virtual hurdle over socializing with your classmates.
"My class is one of the first classes that all of the sophomores take together, and it's one of the first times they're with all mechanical engineering students. This is their cohort, and this becomes the start of their identity as mechanical engineers," said Steinbrenner. "So I'm building in a lot more community building time for them to talk with the other students and to form study groups, to find those relationships that you would normally forge."
Lessons Learned for the Future
ASME's Market Intelligence group has been surveying more than 1,500 engineers since April to understand the future impact COVID-19. Fifty-eight percent reported their fall classes would consist of a hybrid format, and 47 percent indicated that class would be conducted entirely online. "One of the silver linings that I've seen related to COVID-19 is that geography is no longer a constraint with everyone being virtual. People are meeting together with people from all over the world," said Steinbrenner.
You May Also Like:
How Engineers are Working Through the Coronavirus Pandemic
When it is safe, students will return to the classroom and be among their peers because virtual technology today cannot replace human interaction. However, the pandemic has accelerated the adoption of distance learning. Within the engineering world, it has erased the stigma that students, professors, and industry experts once had of only engaging with one another face to face.
"A member of my advanced product design team lives in California currently while attending CU remotely. We now have the opportunity to attend university from anywhere," Hootman said. "We also have had guest speakers that in years past may have never been able to attend due to distance or travel. But because of how commonplace platforms like Zoom have become, we've had guest speakers from all over the United States."
Distance learning also brings a level of freedom, allowing students and professors to be flexible with their schedules. MIT has been working on expanding its internship program to a distance learning system. A student can participate in global engineering projects while attending a flipped classroom online. The idea is that you can receive course credit while working on a field project simultaneously, intertwining hands-on work with online learning.
"I think asynchronous classes have been beneficial because I'm allowed to watch lectures at my own pace," said CU graduate student Adams. "It also gives more power to do coursework when I decide and really take charge of my own education."
According to Sarma, to make the most out of future hybrid models means frequently exercising the student's brain, consistent communication, and feedback to improve the classroom.
"Our approach to education today is based on a fallacy, which is that the professor has the pen, and the student's brain is a piece of paper. This is the wrong model," said Sarma. "We must become very student-centric. Professors shouldn't throw an excess of material at you and see how much you retain. Instead, we need an education system that wraps itself around the student and is adaptable to make the student successful."
Carlos M. González is special projects manager.
Related Content