COVID-19 Transforms Life on Engineering College Campuses
COVID-19 Transforms Life on Engineering College Campuses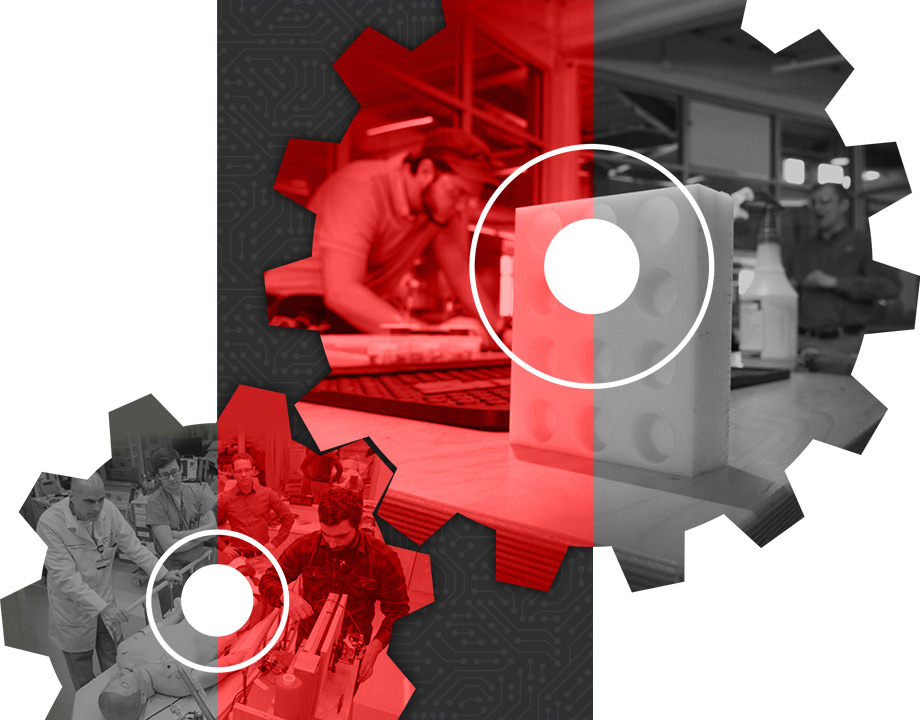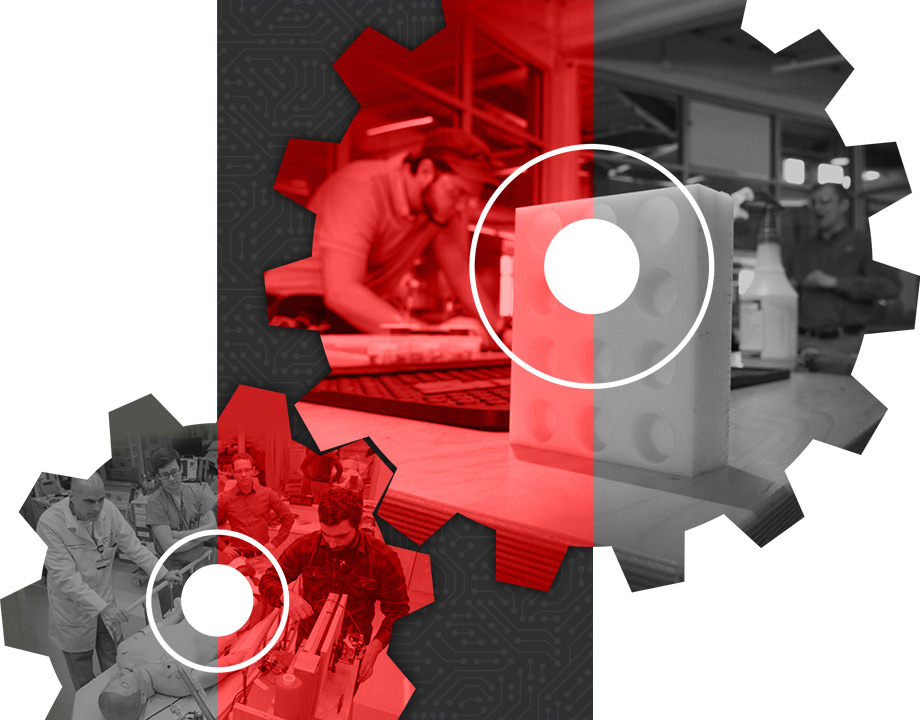 Undergrads at engineering colleges across the country are studying online while faculty, grad students and researchers turn their expertise to flattening the curve of COVID-19.
As educators at American engineering schools transform their lectures and classwork to online learning, there is another transformation taking place on campus: Researchers and students, with limited if any access to their laboratories, are adjusting projects and expectations.
Colleges across the country are re-purposing resources and capitalizing on their expertise in innovation and problem-solving to join the fight against COVID-19. Many labs that normally would have dozens or more varied projects going on simultaneously have now focused solely on ways to flatten the curve of the current pandemic. Engineering faculty and many of their students are not only teaming with health care professionals to develop treatments and vaccines but also coming up with innovative solutions to produce much-needed supplies and protective gear.
Here are just a few.
A team of engineers at Vanderbilt University is working on an
open-source ventilator design
that can be made quickly and with common materials found almost anywhere in the world. Their second iteration, for example, uses a manual resuscitator (a balloon-like plastic device that responders squeeze to push air into a patient), plywood, a windshield wiper motor, drawer glides, and a variety of sensors. The challenge is to replicate the precise force of the hand involved in squeezing a manual bag. Now working on a third and, they hope, final prototype that medical professionals will approve and feel comfortable using on a patient in an emergency, they expect to be able to make about 100 ventilators per week.
Further Reading:
How Engineers are Working through the Coronavirus Pandemic
Lauren Gardner, a civil and systems engineering professor at Johns Hopkins University and co-director of the Center for Systems Science and Engineering, built the widely referenced dashboard tracking the disease and its effects with her graduate student, Ensheng Dong. Since going live in late January, t
he dashboard
has been a main source of information for people across social media, as well as local, state and federal governments and public health entities. The dashboard gets over a billion requests a day from around the world.
In a multidisciplinary partnership, engineers and disease researchers at Colorado State University (CSU) are developing a low-cost sprayable disinfectant for large scale surfaces that kills the coronavirus that causes COVID-19 and is expected to be able to be produced very quickly. It uses robots to spray a solution of riboflavin (a B vitamin) onto surfaces. Shinning an ultraviolet LED light on the spray activates the riboflavin, which interferes with the virus's nucleic acids and prevents it from reproducing. CSU's Energy Institute's Powerhouse Energy Campus team is charged with turning the
disinfectant concept
into a prototype it can test at the school's Infectious Disease Research Center, which developed the nucleic acid chemistry and is working on a vaccine.
A team at the University of Southern California Viterbi School of Engineering led by Pin Wang, professor of biomedical and chemical engineering and materials science, is working on developing a new vaccine using an engineered virus, based on a family of viruses which include rabies and others. His lab specializes in using engineering tools to better understand the immune system and to develop novel molecular and cellular immunotherapies.
Editor's Pick:
Ventilation System to Prevent Virus Spread
Engineers at the University of California, Davis, are investigating innovative technology to manufacture 3D-printed masks as an alternative to N95 masks in short supply. It is also testing 3D-printed replacement parts that could extend the lives of ventilators and other critical equipment and ways to sterilize N95 masks safely. The College of Engineering at Michigan State University is partnering with colleges across the campus making
3D-printed plastic face shields
for nearby hospitals. More than 25 students and professors in engineering, medicine, and chemistry at Glassboro, N.J.-based Rowan University are collaborating to produce very quickly 3D-printed masks for emergency departments at nearby hospitals. To follow social distancing guidelines, the collaboration and updates take place on a web-based private chat channel.
The list goes on. Meanwhile, many colleges started spring break a bit early and told undergrads not to return for the remainder of the semester. Some schools included grad students as well although others, particularly grad students who are also paid researchers have remained on or near campuses to fight the outbreak. During the break, administrators and faculty revised their lesson plans and adapted requirements to accommodate online learning that started at the end of March and into April. That meant postponing or canceling the many events. These include invitational competitions among schools that frequently take place in the spring, senior design projects, and commencement activities and professional conferences.
"We are trying to approach it positively as a good learning process," said Wenlong Zhang, Assistant Professor at Arizona State University's Ira A. Fulton Schools of Engineering and director of the ASU Robotics and Intelligent Systems Laboratory. "There is definitely an impact."
As of late March at ASU, labs were still open, and any grad students remaining have been asked to do whatever they can remotely. If some must go into a lab to complete a project before they graduate, the number at one time is limited and they are reminded of the recommendations about sanitizing and social distancing.
"Our staff members from the departments, although they are working from home, are very accessible to students. Inevitably some things will have to slow down. Some people may have to work on some things that weren't part of their plan before," Zhang said.
You May Also Like:
Modeling the effect of COVID-19 on Supply chains
At Rutgers University, Assistant Professor of Mechanical & Aerospace Engineering Howon Lee said, "Fortunately our department began an online program for working professionals last semester. So we have a few faculty members in the department including myself, who have done online lectures. We created a manual for other faculty members to follow."
He said the university is not completely closed but that everyone is continually reminding each other to practice social distancing if they must go onto campus to conduct research. Anyone wanting to go into a lab is required to sign up in advance in order to minimize in-person contact. Lee said he has encouraged his students to spend as much time as possible on reading and writing papers and manuscripts during this period and leaving experimentation until later.
And both professors ended the conversation with the caution that things are changing day by day.
Nancy Giges is a technology writer.
Related Content