STEM Goes Viral on YouTube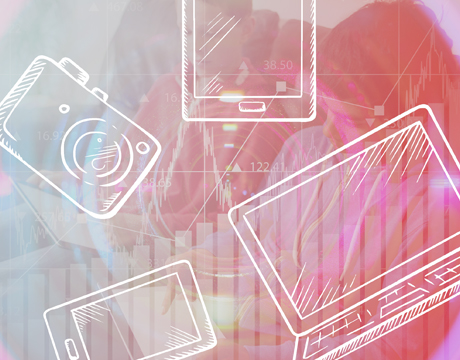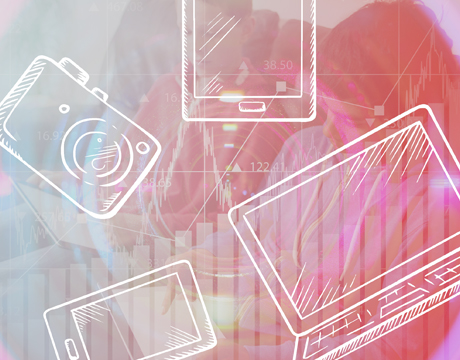 STEM Goes Viral on YouTube
Aug 8, 2018
by Michael MacRae ASME.org
In the mid-2000s, U.S. engineering schools experienced an abrupt downturn in undergraduate enrollments and graduation rates, renewing fears of a looming shortage of engineers. Amid those concerns, as if on cue, a new internet video-sharing network called YouTube debuted and promptly went viral. It was a match made in engineering-outreach heaven. YouTube, with its promise of free, unfettered access to anyone with an internet connection, directly answered the profession's call for innovative new ways to cultivate future engineers. And as importantly, the platform served as a bridge to young viewers too often excluded from engineering careers because of gender, race, or economic barriers.
Thirteen years later, YouTube claims a global audience of 1 billion, about one-third of the internet. An independent 2018 study by the Pew Research Center found that 94 percent of Americans between 18 and 24 use it regularly. Younger viewers gravitate toward the myriad of YouTube channels dedicated to kid-friendly coverage of pop culture, video games, extreme sports, and entertainment. Whatever the topic, the popularity of a channel is primarily driven by the personality of its creator/host, the best of whom enjoy bona fide superstar status and a multimillion-dollar share of the ad revenues their videos attract.
How do creators of science, technology, engineering and math (STEM) content hold their own amid all the fun, fame, and flash of the YouTube community? Pretty well, says Angela Y. Lin, YouTube's head of family and learning for North America. "Viewers have a variety of interests, so science creators don't need to compete with other types of content because there's a place for it all to thrive."
For You: 7 Ways to Move Up the Ladder with a STEM Degree
Engineering-related shows on YouTube span a wide spectrum of formats, production values and target audiences. Engineering.com, for example, features news and commentary on current topics. A number of sites focus on simplified explanations of engineering concepts. Examples include Learn Engineering, Real Engineering, Engineerguy, and Explore Engineering.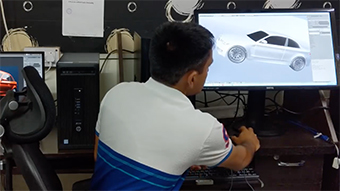 The most popular STEM related channels touch on engineering as part of their broader coverage of science and technology. CrashCourse, for example, is a recently produced miniseries taking an in-depth look at the principles and practicalities of engineering as a discipline and as a profession, with focused discussions on the main branches of civil, mechanical, electrical, and chemical engineering. With funding from YouTube in association with PBS Digital Studies, CrashCourse boasts nearly 8 million subscribers. Channels like SciShow, TED-Ed, and It's Okay to be Smart use a similarly broad brush to bring science and engineering to life for younger viewers.
"We've worked hard to build great partnerships with YouTube and creators in the learning community," Lin says. "It's amazing to see the impact these partnerships have had for learners all over the world. I can't even count how many times someone has come up to me to tell me how much they love these channels or how one of these channels influenced their interest in a particular topic."
In June, Lin moderated a panel discussion at VidCon 2018, an annual fan fest for some 74,000 YouTube devotees and content creators in Anaheim, CA. During the session, several of YouTube's most visible STEM content creators shared their strategies for reaching younger audiences. "One of the key takeaways was that storytelling is a powerful tool when it comes to science," Lin says. "You'll often see science 'explainer' videos that simply dissect a specific issue. But storytelling brings the viewer in for a different kind of journey. The key elements of a successful science video are similar to any good story: having a general arc, context, character, journey, tension, and emotion."
She cited AsapSCIENCE, Physics Girl, Jabrils and Dr. Shini Somara as prime examples of successful STEM content creators who've developed a strong bond with viewers, including many from under-represented groups. "The diverse areas and styles of channels make the ecosystem rich, and I've found that hosts who are able to achieve an authentic connection with their audience are often the most memorable for viewers," she says.
The YouTube environment lends itself well to engaging viewers in content that may be otherwise be intimidating.
"The beauty of YouTube is that it's easy to start from a point of relatability with the viewer, where not knowing is kind of the way in," Lin says. "People tend to be really uncomfortable with scientists not having a 100% clear answer, but YouTube enables the hosts to explore and learn alongside their viewers, and to reach people in a more authentic way."
Michael MacRae is an independent writer.
Read More:
10 Skills to Transition from Engineering to Project Management
10 Ways GDPR Will Affect Engineers
How to Make Being a Tech Geek Your Job
The key elements of a successful science video are similar to any good story,Angela Lin, YouTube