10 Skills to Transition from Engineer...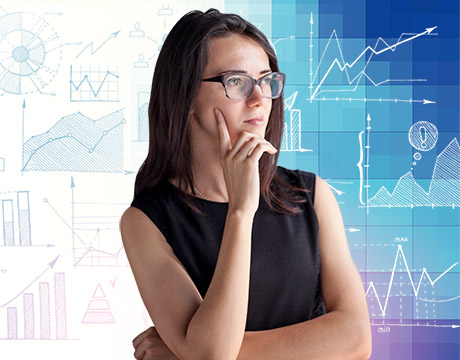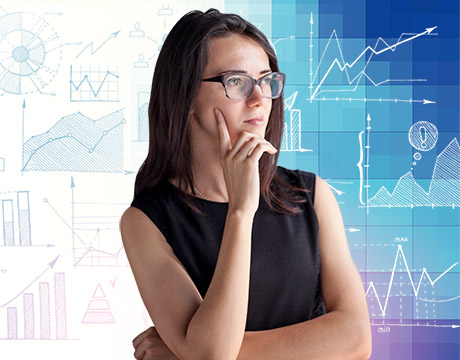 10 Skills to Transition from Engineering to Project Management
Jun 13, 2018
One of the advantages of an engineering degree is that it's flexible. There's a lot more you can do with your degree and experience than the hands-on problem solving that you're probably used to.
And you don't even need to give up the STEM aspects of the job.
Higher-level, more hands-off positions such as project management provide engineers with the opportunity to continue working directly on engineering projects while gaining new skills and, most importantly, offering you the chance to move up in your field.
What Is Project Management?
A project manager is responsible for the planning, oversight, and completion of a project, overseeing workers, the schedule, and the overall budget. They work on engineering projects, as well as software, IT, construction, and a wide variety of other large-scale projects.
This is a vital role for any project. Without proper planning and execution, a given project could get held up by any unexpected problem, which could cause a serious hit to the project's overall efficiency or even lead to project failure.
For You: Artificial Intelligence Transforms Manufacturing
Even though the job involves planning and oversight, a lot of problem solving is still involved in project management. A project manager is also responsible for process development, which means you'll be solving the biggest problem of all: How to ensure each project is completed in the most streamlined, efficient way possible. It's also the responsibility of the project manager to conduct risk assessments and develop contingency plans to make sure there is a solution to every potential problem, so that the projects don't experience any unnecessary delays or expenses.
What are the skills required for project management?
Project management is no easy task. In addition to great analytical skills, project managers must have strong people skills. After all, it'll be your job to manage and interact with a wide variety of people every day, such as the clients, bosses, engineers, and crews you'll be overseeing.
Terry Suffredini, PE, an engineering-focused career coach, says these are some of the most important skills to develop if you want to be a project manager:
Effective listening
Understanding and working collaboratively with different personality styles
Motivating your team members
Diplomacy and conflict resolution between competing interests
Flexibility
Availability—to your clients and your team members, even after normal work hours
Management of time and resources
Understanding how to budget and control costs
Schedule maintenance
Being both a strong leader of your team and crew and a strong follower of your own managers and clients
Adding these to your analytical skill will help you with more than just a project management position. These skills are transferrable across multiple disciplines, meaning they can help you in your engineering role, make you a desirable candidate for career advancement, and help you entirely pivot your career.
"Engineers who have good people skills to go along with their understanding and knowledge of the technical side will always be in demand," says Suffredini.
Why Get into Project Management?
First, the obvious advantage: Positions involving management and oversight typically come with a higher salary range. While the median salary for mechanical engineers in the United States is $124,000 according to a recent ASME survey, the median income for project managers can often be well above this amount.
As a project manager, there also tend to be more career opportunities with a wider variety, which means less chance of getting bored as you progress through your career.
But higher compensation often comes at a price. You might have to work longer hours, be on call at all hours, and generally bear the weight of much greater responsibility.
"When you make a mistake, it can impact a lot of people's lives and careers because it impacts the business. There's just a lot that's involved," Suffredini says.
A Changing Field
The project management career path has changed quite a bit over the past 10 years, becoming much more client-centric and focused on the big picture.
It has become increasingly important to focus on giving the client a good experience. Competition is fierce and clients are looking for value for their dollars.Terry Suffredini, engineering career strategist
"It has become increasingly important to focus on giving the client a good experience," Suffredini says, explaining that this has become especially true in the wake of the downturn in the oil and gas industry. "Competition is fierce and clients are looking for value for their dollars."
As such, it's become all the more important for engineering firms to stay on schedule and on budget, while bearing the client's preferences in mind. Project managers need to be responsive and view the project from the client's perspective in order to help meet the client's needs and goals as efficiently as possible.
A person with excellent technical skills does not always make the best manager, and that's OK; technical experts will always be needed. An engineering project can't be completed without the engineer, after all.
But if you're ready for new responsibilities, want to hone your people skills, and are looking for an opportunity to grow both personally and professionally, then project management might be the right step to take you in that direction.
Tim Sprinkle is an independent author.
Read more from ASME.org:
Energy Storage Smooths the Duck Curve
Handheld "Dronut" Brings Drones Indoors
Ultrasound Patch Monitors Critical Components

For Further Discussion