7 Ways to Move Up the Ladder with a STEM Degree, Part 1
7 Ways to Move Up the Ladder with a STEM Degree, Part 1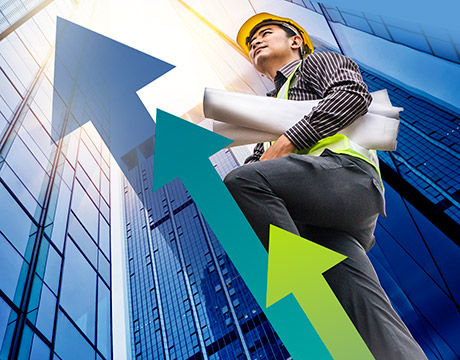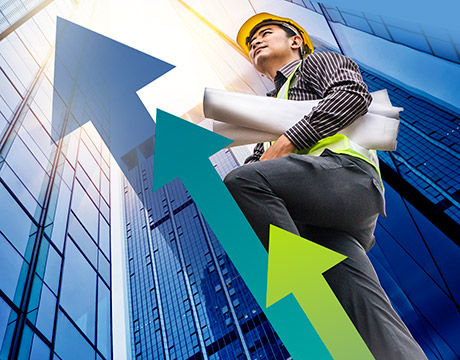 When it comes to your engineering career, you've done everything right. You got that hard-earned degree. You snagged the job. You've worked and sweated. You've proven yourself to your firm. Now, you want to take the next step into management.
Just one problem: How do you show your bosses that you're ready and able to take on the role?
The good news is that making this transition is not as challenging as it may seem. About half of all workers with college STEM training are now working in non-STEM jobs, particularly finance, business and management, according to a recent report from the Pew Research Center. There is a path to follow here.
Here's what you can do to set yourself apart, gain leadership skills, and move up the ladder:
1. Have a plan
Too many professionals fall into the trap of complacency when it comes to their careers. Before you know it, 20 years have gone by and you're not where you thought you would be. That's why developing a plan is an important first step to any long-term goal.
"If management is an area you're interested in, it's a good idea to say, 'I'm in this place right now. I would like to end up over there in five years. What do I have to do right now in order to be prepared when the time comes?'" says engineering career strategist Terry Suffredini.
For You: 5 Reasons for Engineers to Give Back
2. Get training
Management involves a different skillset than what you've likely been employing in your engineering position.
It's a totally different animal being in management. For the average technical person who's a left-brained, analytical thinker, it's not a natural transition.Terry Suffredini, engineering career strategist
"It's a totally different animal being in management. Oftentimes you're not doing the day-to-day technical stuff anymore," Suffredini says. "For the average technical person who's a left-brained, analytical thinker, it's not a natural transition. So you need to be prepared for it."
Training doesn't necessarily mean going back to school to get your MBA. You can study on your own, through reading, taking online courses, or participating in leadership seminars. Another option would be to find a mentor who's in the field. Talk to people in engineering management positions, find out what their daily work involves, and develop those unique skills.
3. Hone your people skills
A major component of management is, not surprisingly, being able to manage people. If you're not a "people" person, it's time to become one. That means it's important to work on your interpersonal and communication skills.
"Management and leadership really come down to people. If you think because you're good at something technically, you're going to be a good manager, that's not necessarily the case. Once you get into management, you have to delegate. You have to manage teams. You have to deal with confrontations. You have to call clients and run meetings. If you're not comfortable doing that, it's going to be difficult to be successful as a manager," says Anthony Fasano, bestselling author, speaker, and founder of the Engineering Management Institute.
One thing you can do to hone these skills is find opportunities for public speaking. It shows your firm you're a good communicator and able to lead discussions. It's also a skill many engineers don't have, which means you'll stand out all the more.
Part 2 outlines ways 4-7 to move up the career ladder with a STEM degree.
Tim Sprinkle is an independent author.
Read More:
12 Skills You Need to Advance an Engineering Career
Interviewing Basics for Engineers
Related Content