Rebuilding with Recycled Concrete
Rebuilding with Recycled Concrete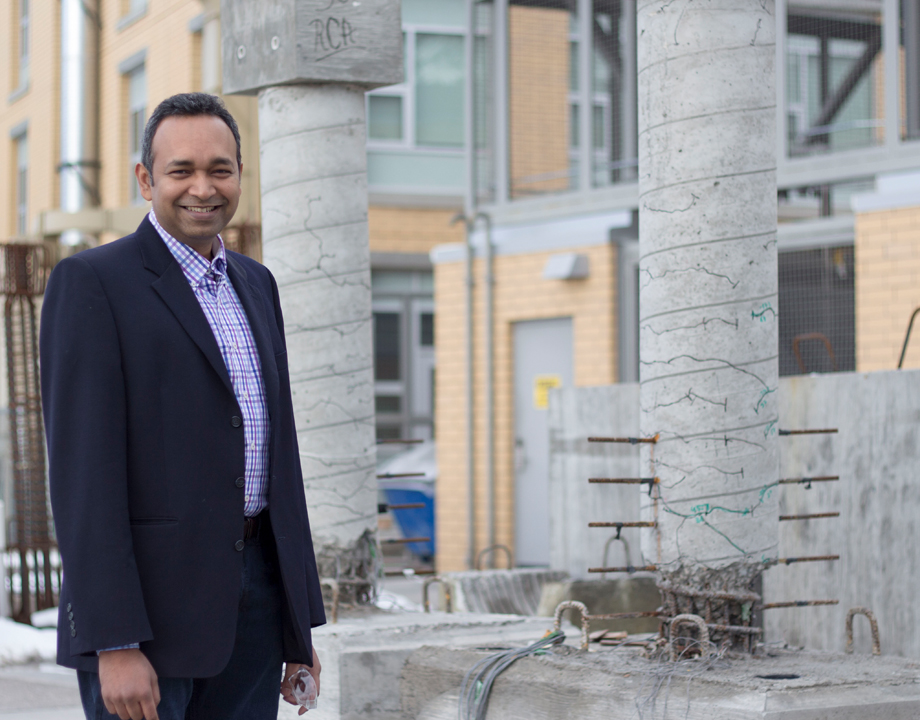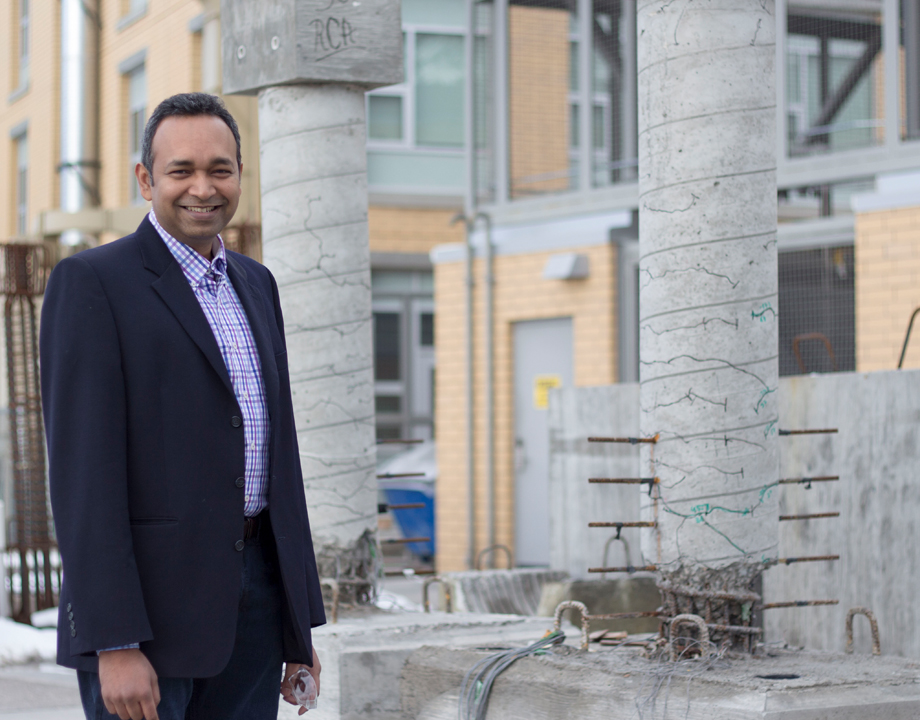 A study by UBC's Shahria Alam has shown that recycled concrete is as durable and strong as fresh concrete, and sometimes stronger. Image: UBC
No amount of composting your onion ends and dragging blue boxes of milk jugs and water bottles to the curb is going to solve the world's waste problems. And it's not just the effectiveness of our recycling programs that are the problem. Forty percent of the waste we produce—over 200 million metric tons of recycled aggregates—comes from construction and demolition. Canada and the U.S. have huge aging infrastructures with a majority of it perilously close to its age of retirement. That means an enormous amount of concrete will be soon be ripped up and replaced.
There are multiple benefits to recycling and re-using that concrete to build in or near the same space. Large volumes of waste now sent to landfills could be greatly reduced, along with the amount of hauling needed for construction sites. "We should not think of that waste as waste," said Shahria Alam, professor of civil engineering at the University of British Columbia and the co-director of the Green Construction Research and Training Centre, "but of how to introduce it as raw material."
In a paper published in
Construction and Building Materials
, Alam showed that recycled concrete could be as durable and strong as fresh concrete, and sometimes stronger.
The recycling process for concrete is simple enough. A giant crusher smashes up whatever chunks of construction waste that are fed to it. Then a smaller crusher breaks things down further. The resultant rubble is passed under a magnet which picks up any metal and then submerged in water so wood and plastic float out. A few other units do a bit more cleaning, screening, and separation. "So it's not very complicated," said Alam. "You can easily develop it on site."
Five years ago, Alam used recycled concrete produced by this process in both sidewalks and a building foundation. Now, after five years of weather and use, the recycled concrete has proven that it can perform as well as new concrete and often better. Not only that, but the recycled concrete can be recycled again and used a second and third time without its target strength being compromised, although the rate of strength gain is less with each use.
You May Also Like:
A Mechanical Way to Recycle Foam
There are a variety of possible reasons why the recycled concrete is outperforming traditional concrete, but Alam has a good idea from where the extra muscle originates. When water mixes with cement, hydrated particles can form a barrier that can prevent all the cement grains from coming in contact with water. "When you demolish the rubble, some of those unhydrated cement particles get exposed and help produce additional hydrated products contributing additional strength," he said.
Though the ideal recycling set up would be onsite, a single concrete recycling center in a municipality could help cut down waste as well, and to everyone's benefit.
Richmond, British Columbia, has such a site. Demolition companies gladly dump their rubble there at the Lock-Block concrete recycling plant—and pay a tipping fee—rather than spend the time and money to haul it to land fill. "They are getting the raw material not only for free, but also making money on it," said Alam. "It's a good business model." But to produce high quality concrete, it is important that parent concrete is of high quality as well.
Alam's work points toward greater use of recycled concrete. It's one step toward getting the word out that this kind of recycling is possible, cheap, and and produces strong and long-lasting results.
Editor's Pick:
How Are Robots Helping Us to Recycle Better
"Although it is possible to achieve the required target strength using recycled concrete for major applications, there is some form of hesitance from practitioners to use recycled concrete," said Alam. "Another objective of this project is to make them aware and improve their understanding and knowledge of recycled concrete."
Michael Abrams is a science and technology writer based in Westfield, N.J.
Related Content