The Impact of Tariffs on Engineering and Manufacturing - Part 1
The Impact of Tariffs on Engineering and Manufacturing, Part 1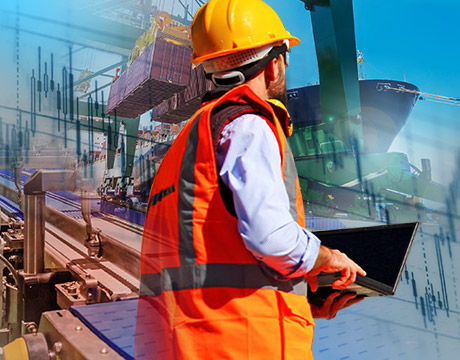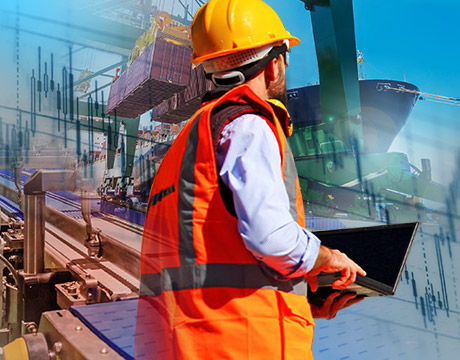 Economists are split on the impact of the current raft of tariffs being implemented on both sides of the Pacific - and Atlantic. Many believe that tariffs will have more of a negative impact than positive on engineering and manufacturing, while some believe they could contribute to the reshoring of manufacturing jobs. Given engineering's role in redefining the supply chain and the way products are made, tariffs could also indirectly impact the quality of products, the use of new techniques and tools, and the types of materials used.
The nature of taxing global trade is getting more complex, with supply chains opening up, geographical borders dissolving, and high-tech engineering adding value and contributing to the price of end products. The most impactful tariff will be a 25 percent tax on steel and 10 percent tax on aluminum for most countries, which will affect everything from a Coke can to vehicles and industrial equipment.
For You: The Comeback of the Aluminum Can
Tariffs, and their major impact on trade, won't change the basic job of an engineer. But the changes that accompany new tariffs provide an avenue for engineers to rethink how products are made and take new approaches to manufacturing in order to keep prices in check or engage the supply chain to source cheaper parts or different materials. Here's what engineers need to know about tariffs' impact on manufacturing and design, and how it affects different industries.
Reshoring Jobs
The engineering and design of products happens across borders, which giving a new meaning to tariffs. A tariff adds cost to a product that is imposed by the government, which could be absorbed by a company or passed on to consumers with price increases. It's like a tax being paid not on the basis of income but on the cost or the value of the idea being produced. If countries feel like they are being played or losing in an economic war, they will impose tariffs, and react whether it is right or wrong. "There's a fundamental conflict between what a company wants to do and what a country wants to do," says Morris Cohen, professor of manufacturing and logistics at Wharton School at the University of Pennsylvania.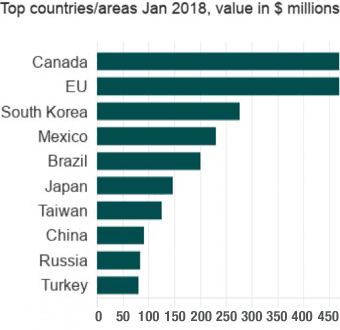 One belief is that tariffs could bring back U.S. jobs and manufacturing. By ripping up long-held trade agreements and imposing stiff tariffs on certain products from China and other countries, President Trump hopes to make the U.S. self-sufficient, save threatened industries, protect intellectual property, and promote the "Made in the USA" ideology. Tariffs make it more expensive to bring products across the border, which provides an incentive to produce or assemble products in the home country. That could lead to the creation of jobs, provided incentives are given for companies to open new factories and make investments in the home country, Cohen says.
Tariffs are tougher on companies that operate in a globalized economy, where sourcing, manufacturing, and assembling are done in different countries. Tariffs could force companies to move production to less expensive countries. On the flip side, Cohen argues that tariffs promote inefficiency in production. Markets typically kick out inefficient manufacturers, but tariffs help those companies survive and burden products with artificial costs in the guise of government protection.
Taxing Engineering Value
In 1930, the Smoot-Hawley Act imposed tariffs on farm and manufactured goods imported from abroad. Trade then was simple: manufactured goods produced entirely abroad by a foreign-owned firm arrived in a boat and went straight to American stores. Things are much different today. "Trade is more complicated now. There are even more negatives in tariffs now because of the global supply chain," says Mary Anne Madeira, assistant professor of political science at Queen's College, which is part of City University of New York.
In a globalized economy, more value is being created by engineering, which could be taxed across an international supply chain. For example, tariffs are being indirectly slapped on engineering companies ideating products in the U.S. but producing them in China, where labor costs are low. Technological development might advance in the U.S. automotive industry, but tariffs can add cost and cause delays bringing those ideas to market.
The goods that are reaching our shores from China to a great extent are produced by American firms. Tariffs are not hurting primarily a Chinese firm, they are hurting American and international firms.

Prof. Mary Anne Madeira, City University of New York

"The goods that are reaching our shores from China to a great extent are produced by American firms. That's why it's so much more complicated and tariffs are so much worse now," Madeira says. "Tariffs are not hurting primarily a Chinese firm, they are hurting American and international firms."
But ingenuity could help mitigate some risks associated with higher costs tied to engineering products, says Eben Upton, who created the $35 Raspberry Pi computer that is used in robots, drones, and industrial equipment.
Upton originally had a $25 price tag in mind for the first Raspberry Pi, which included the bill of materials (BOM), manufacturing, and software. Over the years, advances in technology and a more powerful Linux-based software stack helped add functionality and expanded the use of Raspberry Pi in broader categories of devices like robots, drones, and sensing equipment. It also reduced the strain on the BOM and shipping, and allowed them to bring the manufacturing of most of the Raspberry Pi from China to the UK. The price of newer Raspberry Pi boards hasn't changed from its original $35.
"For the few accessories we have manufactured in China we also have UK manufacturing capability. The plan is for the US to be served in future from U.K. manufactured product therefore mitigating the impact of tariffs on Chinese manufactured goods," said Mike Buffham, director of product management at Raspberry Pi. U.S. has imposed tariffs up to 25 percent on semiconductors from China, including sensors.
Read Part 2 to learn about the impact tariffs will have on U.S. manufacturing, technology, automobile and other industries.
Read More:
3D Printing TrainsBomb-Sniffing Dogs
Battery Capacity Gets a Boost
Smarter Pest Control Moves Through the Orchards

For Further Discussion
Related Content