The Impact of Tariffs on Engineering and Manufacturing - Part 2
The Impact of Tariffs on Engineering and Manufacturing, Part 2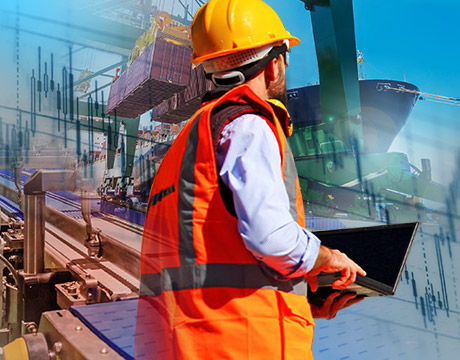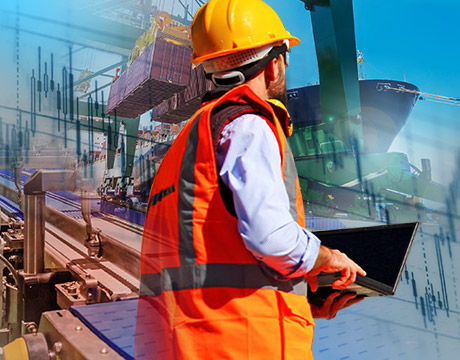 Part 1 of "The Impact of Tariffs on Engineering and Manufacturing" looked at the impact of tariffs on jobs and the value of engineering. This section explores their impact on specific industries.
Manufacturing Effect
Employment in U.S. manufacturing peaked in June 1979, reaching 19.6 million jobs. It has dwindled since then and today hovers around 12.7 million. The phrase "Made in China" is often associated with the loss of those jobs, and has been met with disdain and political intrigue. Tariffs are viewed as a way to bring back jobs. U.S. tariffs on China could protect American intellectual property but raise the cost of manufacturing, according to the National Association of Manufacturing.
"Manufacturers certainly have concerns that tariffs will cause more problems than they solve, but we also recognize that the administration may intend to use them as a negotiating tactic to bring China to the table and achieve larger goals" that will benefit American workers in the long run, says NAM CEO Jay Timmons.
The number of manufacturing jobs has declined for decades, but output has increased thanks to technological advancements, automation, offshoring, and other developments. Tariffs could unwittingly drive the advances further as more manufacturers scramble to cut costs and move to the so-called Industry 4.0.
"We're producing more with fewer people," Wharton's Cohen says "The classic case in point is the agricultural industry. In 1900, 60 percent of all the workers worked in farms. Today it is like two to three percent. Yet, the amount and quality of the food we produce is far better than in 1900."
For You: How Industry 4.0 Impacts Engineering Design
Trump's hefty 25 percent steel tariff was implemented to help U.S. steel makers, who are cheering the tariffs. Steel prices are increasing, and companies like Nucor are recording soaring profits. U.S. Steel says it will reopen plants in the U.S. and add hundreds of jobs. Barbara Smith, CEO of steel maker CMC, said in a recent earnings call the tariffs will boost local demand and production, and "assist in creating a fair and level playing field." In a curtailed supply chain, research firm IHS Markit has recommended buyers beat tariffs by adopting a localized steel purchase strategy.
But smaller U.S. manufacturers using steel are feeling the brunt, most notably iconic motorcycle company Harley Davidson, which moved some production outside the U.S. to Thailand to address the growing demand for its bikes in the European markets. Other manufacturers have had to cut jobs because of the increased cost of acquiring steel and aluminum.
On a wide scale, steel and aluminum tariffs could result in a net loss of over 400,000 U.S. jobs, according to a study by The Trade Partnership. Of that number, 19,000 will be lost in the manufacturing sector, mainly in companies related to fabricated metals and food processing. But U.S. iron and steel manufacturers will be protected, with jobs increasing by about 23,000.
Economic Policy Institute, however, contested The Trade Partnership's findings, pinning total job losses to about 146,000.
Automobiles
Car manufacturing and maintenance will be severely hit by tariffs on metals. Prices of new vehicles could rise from between $455 to $6,875 depending the type of tariff, where the vehicle was assembled, and quota, according to a study from the Center for Automotive Research, based in Ann Arbor, Mich.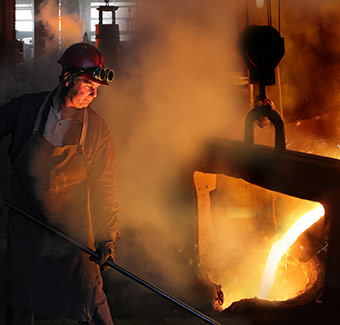 The roughly 17,000 new vehicle dealerships in the U.S., will take a hard hit if tariffs are put in place. Revenue could decline between $16.3 billion to $66.5 billion. In an industry that employs 1.1 million people, about 28,800 to 117,500 jobs could be lost, according to CAR. The tariffs would also directly impact jobs and manufacturing in Canada and Mexico.
Tariffs have also been imposed on other auto parts like certain types of electric vehicle motors. Every major auto manufacturer is focusing on building electric vehicles.
"We are afraid that tariffs will strike at the heart of American technological leadership by chilling R&D investments in emerging innovations. Today, the US is a leader in the global race to develop automation and electrification.If auto tariffs raise costs and stall investments, the US may well lose that leadership, since other countries are already chasing automakers to build R&D facilities overseas," an Auto Alliance spokesman tells ASME.org.Prominent alliance members include Ford, Motor, GM and Toyota.
In addition to more expensive steel, car prices could also increase because of tariffs imposed on semiconductors. Cars make up about 10 percent of the total chip supply chain, according to semiconductor industry association SEMI.
The U.S. government also is pondering tariffs on imported cars. The US Department of Commerce says tariffs are necessary to increase American competitiveness in the automotive sector. Imported cars accounted for 48 percent of passenger cars sold in 2017, up from 32 percent 20 years ago. U.S. employment in motor vehicle production also declined by 22 percent over the last 20 years, despite cars being bought at record levels.
Technology
Technology, especially semiconductors like sensors and chips, are pervasive in nature, affect nearly every industry, and are the lifeblood of the modern economy, says Jay Chittooran, SEMI'S manager of public policy. Tariffs could result in price increases of cars, energy products, robots, drones, and industrial equipment.
The impact of tariffs could be north of $500 million annually in the U.S., and will hit test and inspection equipment, and machines used to make boules, wafers, chips, masks, and other components fundamental to the semiconductor manufacturing process, according to a study by SEMI. SEEED Studios, a Chinese component provider, has listed 81 products, some of which are used in drones and robots, on which a 25 percent tariff has been imposed.
But the impact of tariffs on technology could run deeper. Technology makes possible the countless innovations for business, communication, research, and more. Beyond robots and cars, it could be more expensive to build computers and supercomputers used for advanced engineering in biomedical, energy, materials and other areas.
"Looking down the road, what do these tariffs mean for emerging technologies like artificial intelligence, autonomous driving, machine learning, blockchain and supercomputers?" Chittooran says. "Will the greater costs coupled with below-plan capability mean slowed technological development and innovation? I think so."
Turbines
Turbines have mostly steel alloys and could feel the impact of tariffs, though it's not clear how much, says Timothy Lieuwen, executive director for the Strategic Energy Institute at Georgia Tech. Turbines for power, aviation, maritime and oil and gas industries are largely manufactured in the U.S., though some steel content is likely sourced from China.
The turbines may be made in the U.S., but a lot of markets and opportunities for turbines are outside the U.S., particularly in emerging Asian markets. "There certainly has to be a concern about tariffs in Asian markets around aviation and power," Lieuwen says.
GE, a turbine powerhouse, said its aviation parts imported from China had about 50% U.S. content by value. "Putting tariffs on parts from China with high U.S. content would hurt both the U.S. companies that make those initial components, as well as those GE plants and workers that turn the imported parts into final products in the U.S.," says Karan Bhatia, GE's president of government affairs and policy in testimony delivered to the U.S. Trade Representative. The company has assessed a $300 million to $400 million impact.
For companies like GE, a couple of hundred million extra dollars to build engines is a drop in the bucket, and won't have a big impact, Lieuwen said. However, tariffs are a disturbing sign of where things are headed. As a retaliatory tariff, China has threatened to add a 25 percent tariff to Boeing planes.
Energy
Trump has imposed 30 percent tariffs on solar cells from China, which is affecting installers and users of photovoltaics. The tariffs scale down in subsequent years. "Most of the affordable solar cells in installations are imported from China, and tariffs will have a clear and direct impact on those costs," Lieuwen says.
On average, home solar installations cost around $15,000, with payback in up to nine years, according to Environmental and Energy Study Institute. The tariff will increase the cost, adding one year to the payback. Solar cell installations worth billions of dollars have already been cancelled or moved back. EESI expects an 11 percent reduction in overall solar cell installations. That could leave 23,000 people out of work.
"To the extent at which it can prop up or revive a domestic photovoltaic manufacturing capability, that is yet to be seen," Lieuwen says.
History of Tariffs
Historically, tariffs have largely been unsuccessful, says Mary Anne Madeira of Queens College. The 1930 tariffs backfired as retaliatory tariffs imposed by Canada and Europe brought agricultural exports – a U.S. mainstay at the time – to a standstill. The tariffs also failed to bring the U.S. out of the Great Depression.
George W. Bush imposed tariffs on steel products in 2002 in an attempt to save a U.S. steel industry hit by Chinese imports. "It was a disaster," Madeira says. "He ended up having to reverse the tariffs in 18 months. Thousands of jobs were lost as a result."
Barack Obama's 2009 tariffs on tires to address unfair competition from China lasted three years. The U.S. tire industry was saved as production went up, but tire prices ballooned because consumers were buying more expensive American-made tires instead of lower-cost Chinese tires.
"Consumers bought fewer tires, so tire retailers were hit really hard," Madeira says. "It was a net job loss. Jobs were saved in the tire manufacturing industry, but way more jobs were lost in tire retail."
Resetting Expectations
It remains to be seen if tariffs are good. A lot depends on the results, Wharton's Cohen said.

If the threat of imposing tariffs leads to renegotiation of NAFTA, or the elimination of tariffs, which it might do between the EU and the US, then you can argue that the end result is good.Prof. Morris Cohen, The Wharton School, University of Pennsylvania
"If the threat of imposing tariffs leads to renegotiation of NAFTA, or the elimination of tariffs, which it might do between the E.U. and the U.S., then you can argue that the end result is good," Cohen says.
If the trade deals can't be negotiated, it's just a skirmish in an ever-expanding trade war, especially with China.
"There's been a lot of transfer of wealth and activity and there have been real losers in globalization of manufacturing over the last decade," Cohen says. "We're responding to it. It's not a surprise that's happening and it's not always a pretty picture. Every country is looking out for its own self-interest."

Read More:
Capturing and Reusing Wasted Energy with Nanopeapods
What's It Like for an Engineer to Work at a Startup
A Cheap Way to Convert Vapor into Fresh Drinking Water

For Further Discussion
Related Content