Five Tips in Avoiding Bad Habits when...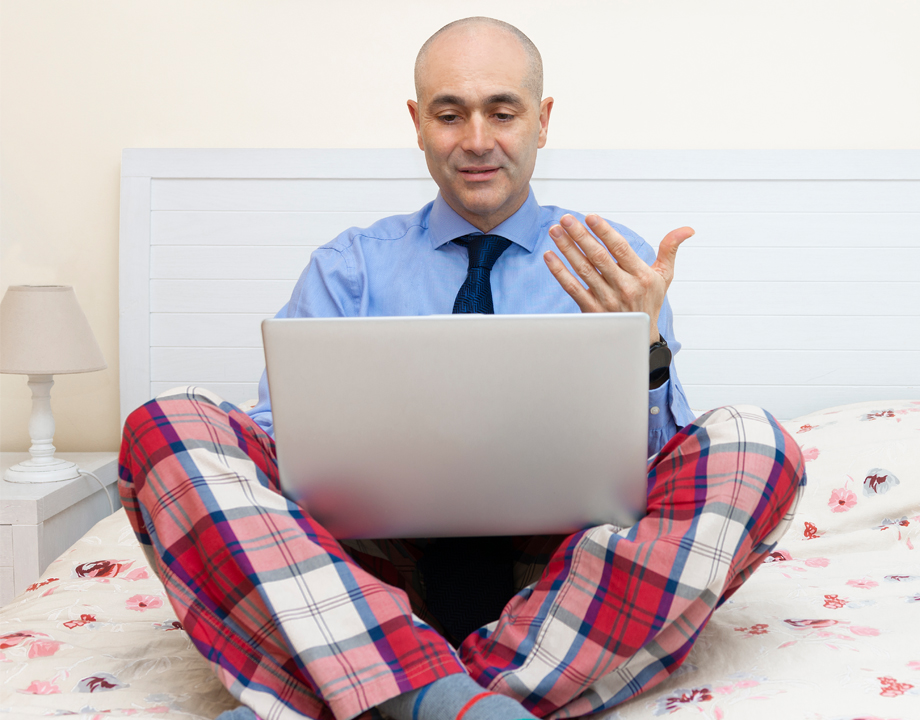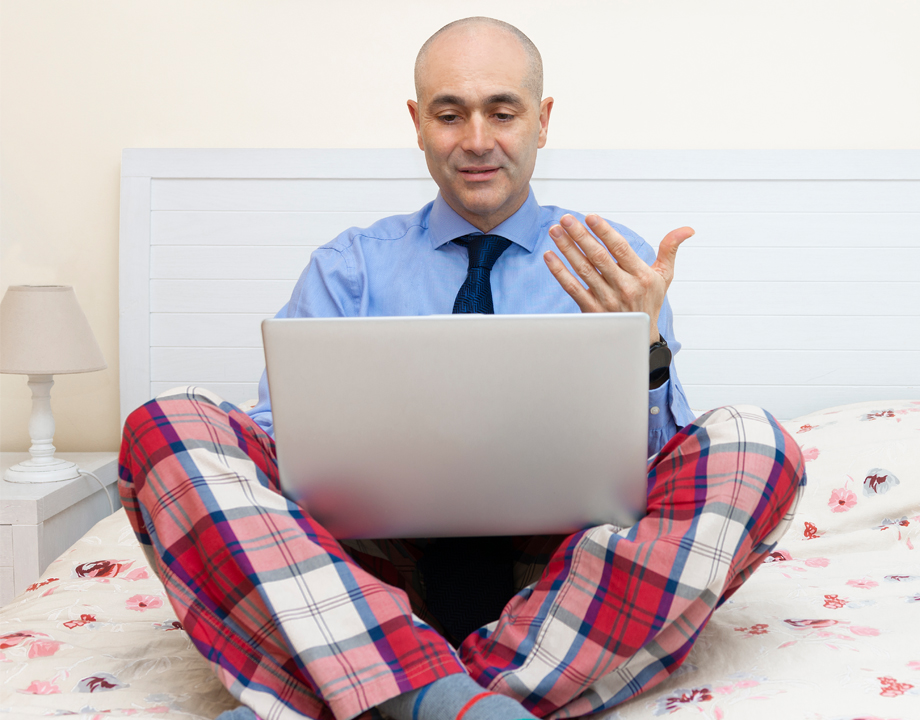 Staying productive is a challenge but there are ways to keep your eye on the job.
Five Tips in Avoiding Bad Habits when Working Remotely
Oct 18, 2021
During the COVID-19 shutdown, many engineers implemented some quick remote-work tips to help them stay productive even as the television called from downstairs. If you plan to keep working from home, how can you keep the momentum going?
The answer is to avoid slipping into—or slipping back into--some fairly common bad habits.
Even though the pandemic is residing, many engineers may not be head back into their offices anytime soon. Some companies now allow their engineers greater flexibility in working remotely, even if only for a few days a week or month. Other engineers may not want to return and instead are eyeing options like consulting from a home office.
No matter the reason for the telecommute—the term used back when telephones where more commonly used than Zoom meetings in touch with headquarters—staying productive can be a challenge. Below are five bad habits engineers who work from home can slip into and tips for how to avoid them.
1. Mixing home and work tasks
This may not sound like a bad habit. After all, doing many things at once helps you get more done. Doesn't it? So why not do the dishes while you sit in on that webinar, as long as you've remembered to mute your sound.
Some people are tempted to multitask because their managers and colleagues can't see them. But doing two or more things at once, particularly when you're doing a home job on work time, or visa versa, only leads to undue stress, said Vartika Kashyap, chief marketing officer at ProofHub, a maker of project planning software.
Multitasking is never as effective as concentrating on a single task. "If you're multitasking, you don't have a clear focus on the task at hand," she said.
More for You:
Best Cities for Engineers to Live and Work
Do only one thing at a time, and tackle the most pressing projects first. Remember, doing more than one thing at a time will only keep you from doing any of those things effectively, Kashyap said.
2. Working at all hours
Just because you can work from midnight to 3 a.m. doesn't mean you should. In fact, Cal Newport believes the most productive people work regular hours, no weekends or overtime. Newport is a computing professor at Georgetown University and the author of "Deep Work" and other books in which he talks about what he calls productivity hacking.
One example is his use of what he calls fixed-schedule productivity in which he plans his entire workday, hour-by-hour, ahead of time, while still giving himself ways to move around blocks of time as needed. Maintaining regular working hours and shutting down the home office at the end of the working day is the most effective way to stay on top of the job without stress or burnout, Newport said.
By giving yourself limits—in this case, the limit of the working day—you don't need to work nights because you've lost office time scrolling through social media, he said.
3. Checking email and doing "shallow work"
Deep work, said Newport, requires brainpower. It's the type of work that requires keen concentration. Don't avoid it by filling your time with shallow work, which Newport defines as "noncognitively demanding, logistical-style tasks, often performed while distracted." He's talking about things like checking your email, tweaking your PowerPoint presentation for the umpteenth time, or trying to find the best airline departure and arrival times times for that conference next winter.
Editor's Pick:
Workforce Blog: Equity in Engineering Matters
"These efforts tend not to create much new value in the world and are easy to replicate," he writes in the aptly titled "Deep Work."
When you reserve your brainpower to truly focus on the task at hand, you can do it even better than expected, he said. That's because when doing deep work, you get into a flow state, which is that feeling you have when you're so completely caught up in the project time passes without you noticing.
4. Dressing down
You may have joked about working in sweatpants all day long, but if you've really been dressing this way, it's time for proper work attire. Wearing slouchy clothes can make you feel like slouching away from work, said Sharon Koifman, president of DistantJob, a staffing agency that places remote workers. He's also the author of the book "Surviving Remote Work."
Reader's Choice:
Is Your Resume Lacking?
There is a strong connection between what you wear and your mood. That's why Koifman is not alone in recommending remote workers rise at a set time and don the same type of clothes they'd wear to an actual office, right down to the shoes. Professional attire makes for a professional attitude, Koifman said. Sweatpants, on the other hand, can make you feel unkempt, and disorganized.
5. Skimping on tools
The home office needs to be equipped with the same tools and technology you'd find at the actual office; and maybe even better quality, said Johanna Rothman, co-author of the book "From Chaos to Successful Distributed Teams: Collaborate to Delivery." Remote workers need a good microphone that screens out background noise (like the barking dog next door) and an ergonomic office chair to avoid back pain, wrist pain, and other ergonomic problems.
Rothman has one other bonus tip: Keep your sense of humor intact. You'll need it on the days the dog won't shut up, a car alarm is blaring somewhere down the street, and your boss needs you on a conference call pronto.
When it comes down to it, many of these habits apply, whether you're working from home or in the office. In either case, remember to change out of your pajamas.
Jean Thilmany is an engineering and technology writer in Saint Paul, Minn.
Explore the ASME Career Center