Drone Jet Fighter on the Rise
Drone Jet Fighter on the Rise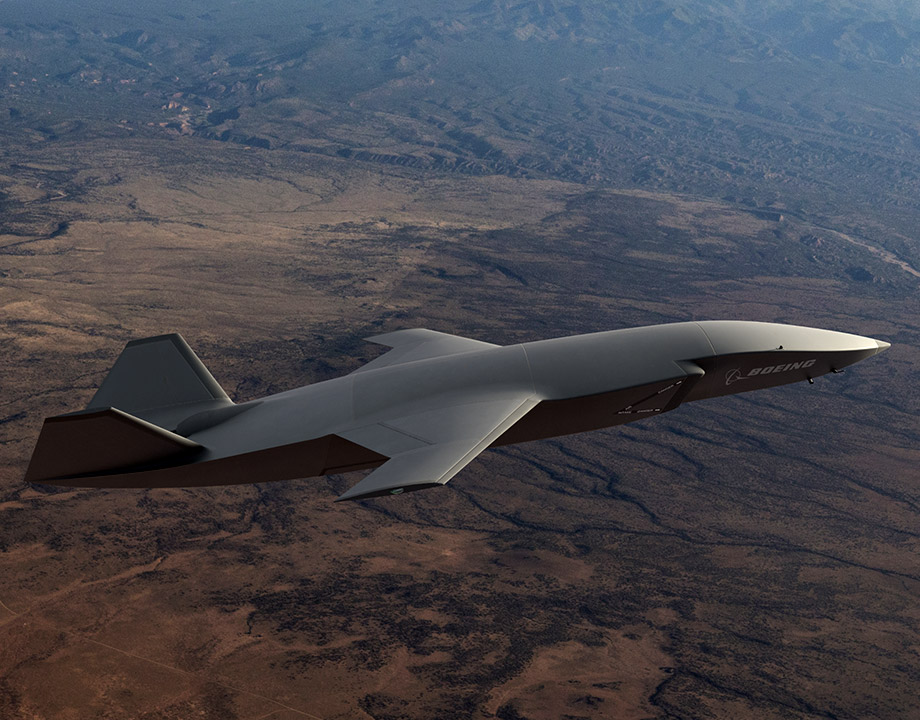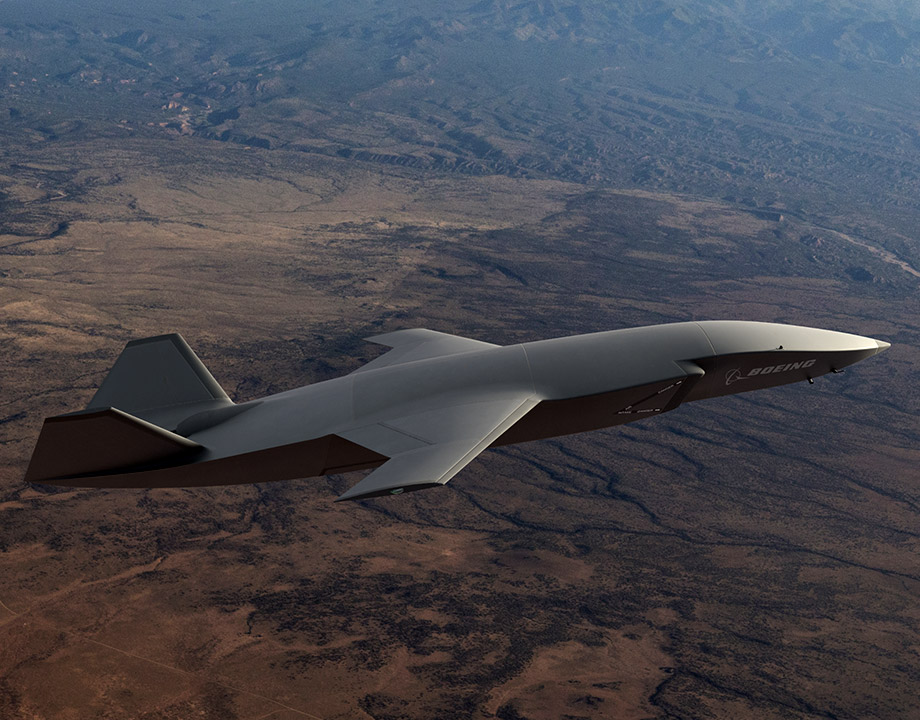 The Loyal Wingman, an unmanned fighter, will soon patrol the skies, working with its manned counterparts. Image: Boeing Australia.
Drones spy, drones deliver, drones bomb. But drones don't fly like fighter jets. For fighter pilots, though, having an unmanned aircraft working at their side, running dangerous, complementary missions, would be invaluable. That scenario will soon become a reality with the development of Boeing Australia's Loyal Wingman.
The company debuted the concept for a trio of unmanned fighters—what they call their Airpower Teaming System—more than one year ago. Now they've taken a big step toward producing an agile, high-speed, pilotless prototype: completion of the aircraft's fuselage.
The drone, once fully assembled, will be about 38 feet long with a range of 2,300 miles. It will be controlled by a pilot in another plane or from the ground, although it will have some semi-autonomous capabilities.
Its speed, range, and altitude will enable it to fly with and assist other aircraft squadrons. While reconnaissance, intelligence gathering, and tactical early warning missions will be its bread and butter, Boeing will adapt the Loyal Wingman to the needs of its customers.
Whether or not it might be armed is something the company is keeping under wraps. "The unmanned system can be missionized to satisfy specific user requirements for a broad range of missions," Shane Arnott, program director of the Boeing Airpower Teaming System, said.
You May Also Like:
Laser Weapon to Shoot Down Drones
The program has two goals: to allow the Royal Australian Air Force to "understand how this capability supports its missions" and to "provide key lessons toward future production," Arnott added.
Exactly how the aircraft works its magic is not, of course, something Boeing is eager to advertise. But Arnott says it will be "powered by a mature, affordable, commercial turbofan engine," and that it "has enough payload capacity to perform a range of missions."
Before any of those missions becomes a reality, Boeing first has to launch a prototype into the air. To that end faster, it has developed a simulation model.
"Boeing Australia has a digital twin of the entire aircraft that we have been able to 'fly' thousands of times under different scenarios to test aircraft and mission systems performance," Arnott said. The prototype's virtual twin, incorporates "artificial intelligence technologies, which are critical to enabling smart teaming assets to fly independently or in support of manned aircraft while ensuring safe flight and mission operations," he said.
Recommended for You:
5 New Applications for Drones
Those AI algorithms have been tested, in Australia, on 15 autonomous test bed aircraft, some of which are high-performance jets. These flights have allowed Boeing to refine its algorithms for autonomous control, data fusion, object detection systems, and collision avoidance behaviors.
Why is Boeing developing and testing of the Loyal Wingman in Australia?
"Australia has the right characteristics to think differently and get to product solutions quickly—including forward-leaning defense forces that can be seen as a microcosm of US and other allied forces," Arnott said.
Editor's Pick:
7 Invasive Species Hunting Drones
The country has another feature that the company can exploit, Arnott added: "Wide open spaces that can be used to safely conduct the extensive 'fly-try-fail-succeed' trials required to get this class of autonomous aircraft with fighter-like characteristics to an operational capability."
Michael Abrams is a technology writer based in Westfield, N.J.
Related Content