Digitization Opens Doors to Collaboration During COVID-19
Digitization Opens Door to Collaboration During COVID-19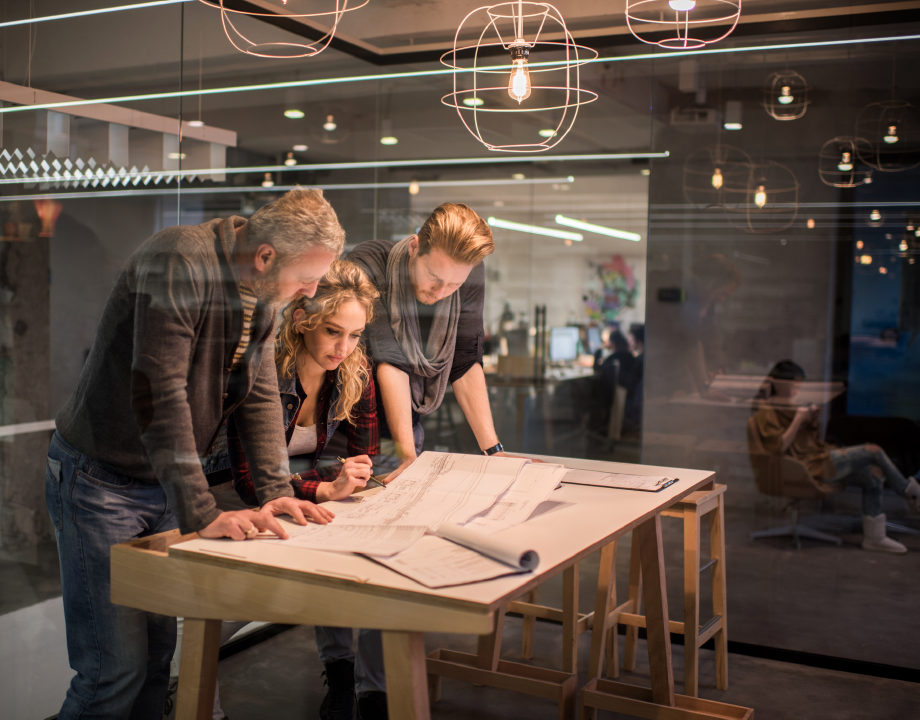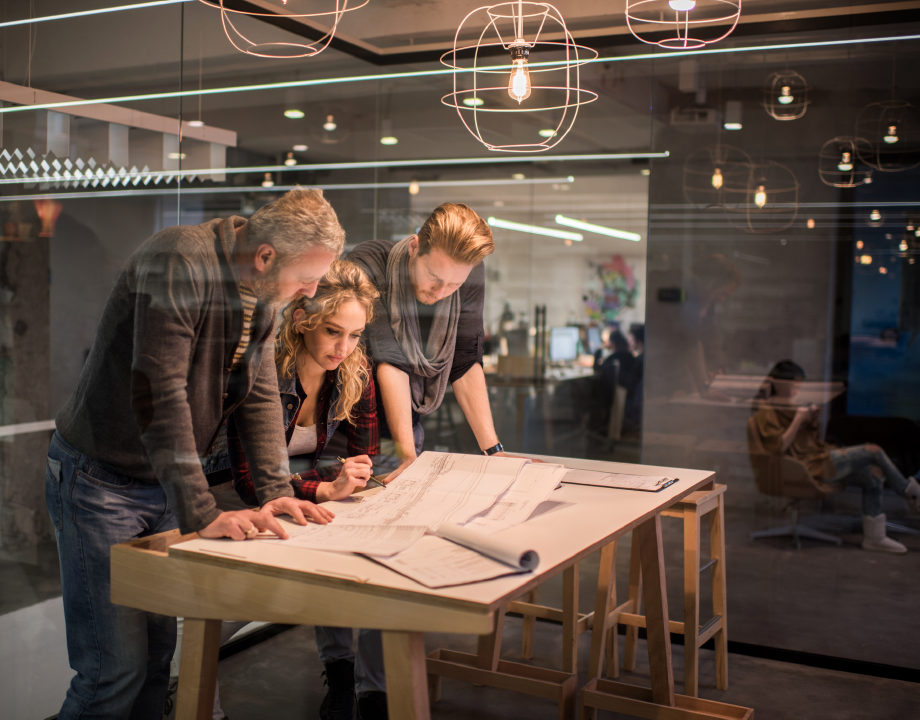 Teams of students design one of three Army UAV components as winners of FirePoint C3 Challenge.
Industry and government leaders know the key to sustainable growth and continuous innovation is to invest in the young minds that will one day be in their shoes. In the first
FirePoint C3 Challenge
six teams of students across the U.S. were selected to compete and ultimately collaborate on a next-generation unmanned aerial vehicle (UAV) for the U.S. Army. With three teams left, the challenge is down to the wire.
The FirePoint C3 Challenge is unique in that the teams competed for the opportunity to design just one subsystem of the UAV: lift, power, or airframe. So, each of the three teams that have been selected are now challenged with
combining their designs into one.
The Buhler High School Science Club from Wichita, Kan., is working on the lift, which they've conceptualized as a modern-day blimp. It will extract hydrogen from the atmosphere to maintain altitude, making it a clean and versatile solution for any terrain or weather conditions.
To power the UAV, Pistol Pete's Propulsion Posse from Oklahoma State University is working on a hybrid gas-electric motor, which creates electric power generated by a gas turbine. The generator can run on any hydrocarbon fuel, including kerosene, jet fuel, and diesel. This novel concept allows the drone to not only be versatile, but also lighter in weight compared to battery-powered systems. In fact, Kurt Rouser, assistant professor at OSU's School of Mechanical and Aerospace Engineering, believes they will be able to increase the endurance of the system two-fold, and possibly even three-fold, comparatively.
Editor's Pick:
Danielle Boyer's STEAM Dream
Team VolAir at The University of Tennessee, Knoxville is bringing it all together with their airframe, which has been modified using 3D printing technology. The funding provided by FirePoint gave the students the opportunity to purchase a new printer. This printer gives them the capability to work with PEEK, one of the strongest thermoplastic materials, which is extremely durable and resistant to gasoline and diesel chemicals. Their approach has been to construct bullet-resistant lattices to armor and protect the drone from attacks.
The project started in September 2019 and the final three teams were selected in April 2020. Since then, the students have been challenged with designing the prototypes for their subsystems, which has been complicated due to the restrictions brought on by the COVID-19 crisis.
"At first it slowed us down," said Joshua Johnsen, who just graduated and is moving on to his Ph.D. at OSU. "But then we found our rhythm and everyone found their task and started working independently."
Many of the students also are learning valuable time management, leadership, and technical skills. For Cliff Herring, a mechanical engineering student at UT, the pandemic has driven him to go out of his comfort zone.
More for You:
Planetary Rover Finds New Moves
"Learning CAD, for example, was something I always left to other team members in the past," he said. "But, being at home for eight hours a day and trying to get through my part of the project, I found myself practicing these skills so that I could contribute to the design like I wanted to."
The teams were supposed to have several in-person workshops around the country to assemble and test their UAV. But, given travel restrictions, FirePoint has also had to think outside the box. Instead of workshops, the students will soon be getting virtual reality headsets so they can more clearly visualize and interact with their model. They have also been using the Dassault Systemes 3D modeling platform to combine and collaborate on their ideas.
"If it weren't for the pandemic, and we were just doing in-person meetings, I think that our communication with the other teams would be more disparate because we would be focusing on purely what our team is doing," said Jackson Wilt, a senior at UT and the lead for Team VolAir. "But, it has become normalized for me to call someone on another team via Zoom or Google and start discussing something. This is the future and I think digitization is going to open up a lot of doors for scientific collaboration."
For the students, the hands-on experience is invaluable, especially to those who want to pursue industry professions beyond their studies. For the Army, tapping into the students' creativity is yielding exciting new approaches to defense.
Reader's Choice:
Drone Jet Fighter on the Rise
"The ability to work directly on a project for the Army is such a tremendous resource to students," said Wilt. "And we're able to be a kind-of testbed for these types of technologies and carry out different ideas from a younger perspective."
When it comes to the professional futures of the students, the challenge will give them a competitive edge. In fact, many of the students have goals to go straight into industry.
"Ideally, after I graduate, there will be a company that's working on hybrid propulsion so that I can go directly into industry," said Rannock Thomas, a junior at OSU. "I'm really enjoying this project so far and it's teaching me so many applicable skills that will help me later on."
The teams will present their final model to the Department of Defense and other industry experts in March 2021. For now, the students will continue to sharpen their ideas for their technology and their futures.
Cassie Kelly is an engineering and environmental writer based in Ohio.
Related Content