Danielle Boyer's STEAM Dream
Danielle Boyer's STEAM Dream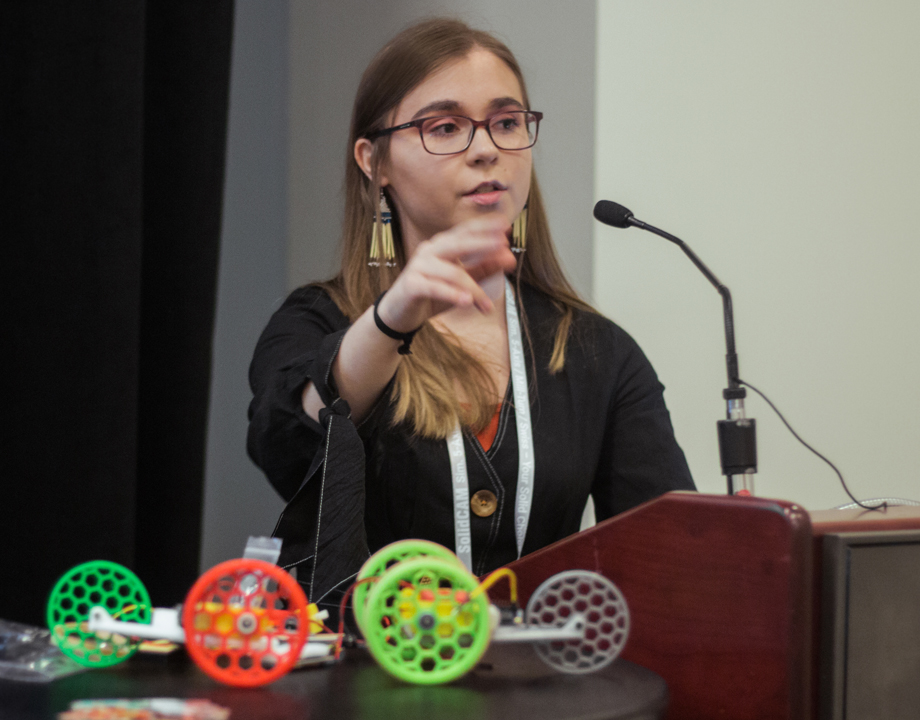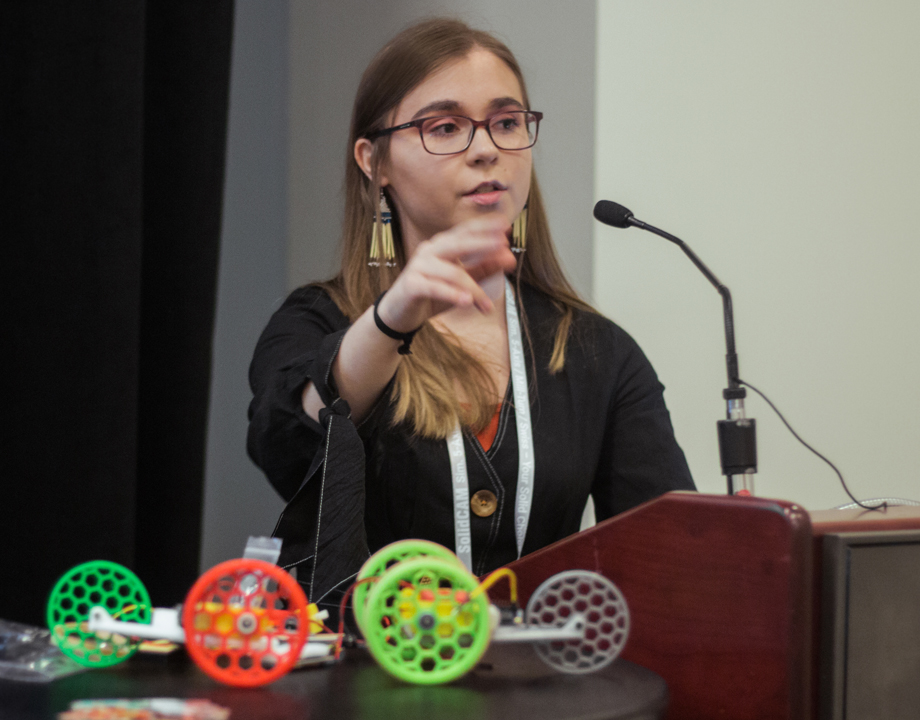 Nineteen-year old Danielle Boyer is helping kids develop important life skills through affordable and accessible STEAM education.
Working-class parents who want to give their children hands-on technology experience often balk at the price of educational robotics kits.
"I really hated how expensive a lot of different educational products are," said Danielle Boyer, a 19-year old mechanical engineering student from Troy, Mich. "I feel like they are inaccessible. And they make it difficult for all children to learn equally."
Boyer saw that first-hand when she joined a FIRST Robotics team in high school. It spurred her to invent the EKGAR – an educational robot that costs about $20 to build, compared to hundreds of dollars for a commercially available model.
She has furthered her mission through STEAM Connection, a nonprofit organization she founded in January 2020, to teach disadvantaged students about science, technology, engineering, math, and art (STEAM).
Readers' Choice: Girl Scouts Journeys Focus on STEM Education

"I work a lot with indigenous communities and inner-city areas of Detroit, where kids don't have the resources to learn. I have to incentivize those kids to want to learn more technical things," Boyer said.
EKGAR makes it easier by adding fun and purpose to the learning experience.
"Essentially it teaches mechanical engineering skills as it has 3D printed parts and also involves CAD design. It teaches electrical engineering skills of wiring. And then it also teaches computer science skills because this is programmed," said Boyer, who is a big believer in project-based learning, which is the guiding principle for EKGAR.
The name is short for "Every Kid Gets A Robot," and is made of four 3D-printed parts plus tiny electric motors and a programmable brain, all powered by a single 9-volt battery. The robot is available fully assembled or as a kit. At 3DEXPERIENCE World 2020 held in Nashville, Tenn., in February 2020, attendees worked in groups of three at the 3DEXPERIENCE for Good area to assemble 150 EKGAR kits into completed robots for Boyer to distribute through her group, STEAM Connection.
Through STEAM Connection, Boyer mentors 35 robotics teams, holds school lectures, hosts events, distributes her robots, and publishes six STEAM-focused children's books that she has written.
"When I bring them to children's hospitals and they get to see characters that look like them doing things in engineering, like designing robots or programming on a computer, that brings me joy," she said.
You May Also Like: STEM Learning Beyond the Classroom

Boyer hopes to provide students with skills that will prepare them for future careers and believes that art is an important aspect of that, whether in the aesthetic ability needed to design things in CAD or in soft skills necessary for working in teams.
Boyer looks pursue her further studies in engineering and to build a career focused in robotics as well as increase STEAM education accessibility, affordability, and diversity. Engineering wasn't her own first choice, however.
"I wanted to be in business for a long time," she said. "I have heard a lot that I can't be an engineer because I'm a woman. And it gets to a point where sometimes you almost believe it. But when I was designing things that could help people, I realized I really have a passion for STEAM education and engineering. I just knew that was what was right for me and I decided to stick with it."

Through her nonprofit organization she wants to give kids the right tools so that they can flourish in engineering and make her STEAM dream achievable.
Chitra Sethi is managing editor.
Related Content