A Mechanical Engineer Becomes a Mask Nerd
A Mechanical Engineer Becomes a Mask Nerd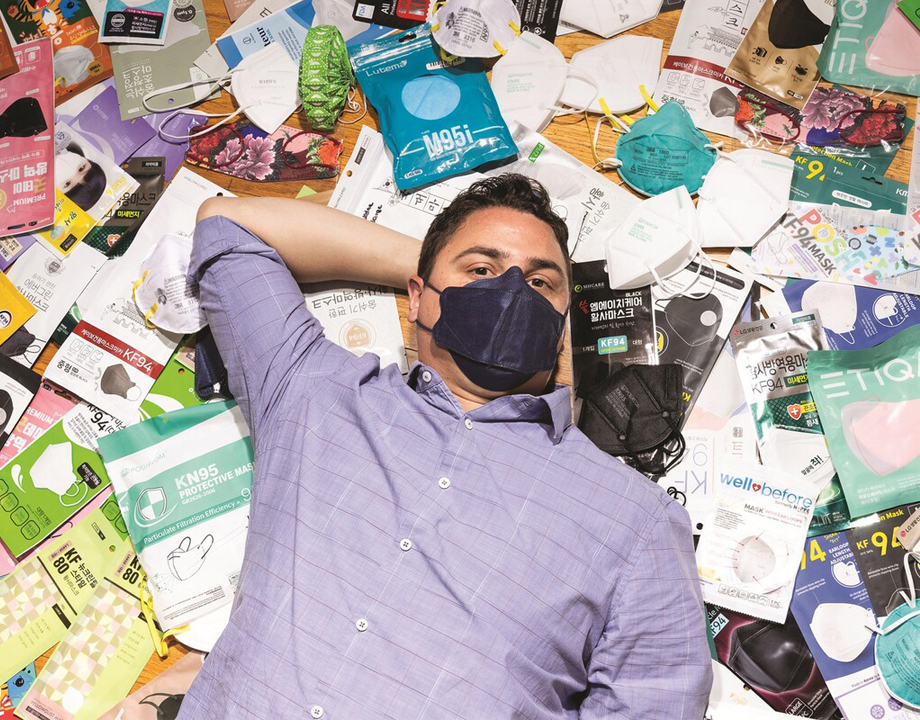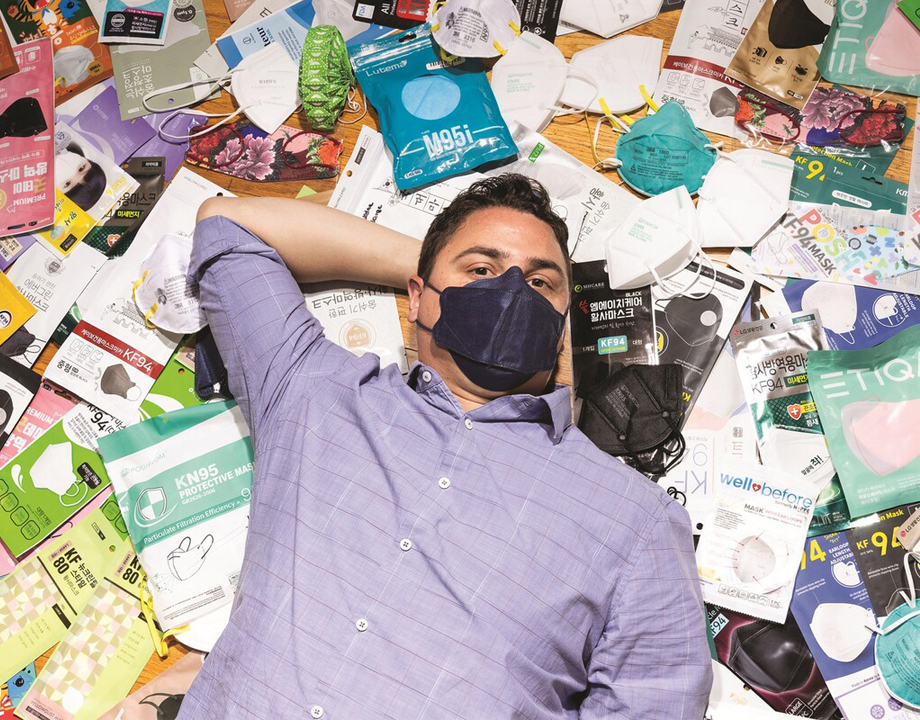 With his background in aerosol science, Aaron Collins has been testing face masks and making recommendations on YouTube and Twitter since the pandemic began.
Attendees at the February 2022 Friday Night Mask Party could be excused for feeling a twinge of sadness when the Mask Nerd dropped his bombshell: That night would mark the end of his career as a mask reviewer; at least for now.
"I know I said I was done last March," Aaron Collins said on his YouTube channel, where he'd been posting his reviews of KF94, KN95 and 95 masks for the past 18 months. "But, then, I never thought I'd be doing this in the first place."
As "The Mask Nerd," Collins began posting his reviews shortly after it became clear that COVID-19's hold would not be receding anytime soon. Before closing up shop in February 2022, he'd accrued a loyal following, trying out masks on segments that included the live-streamed "mask party" and a Saturday morning "Coffee and Masks" klatch, both of which routinely lasted more than two hours.
His YouTube channel boasts more than 26,500 subscribers, and nearly 50,000 people follow his Twitter feed.
Like other masked crusaders who have swooped down in times of trouble, Collins could guess citizens were crying out for his help. He was uniquely qualified to offer it.
By day, Collins, 37, works as mechanical engineer at a Minneapolis company that makes hard drives. Because he has a background in aerosol science, Collins became curious about how well the face masks available to the public actually worked.
"I happen to be a super nerd. And at the start of the pandemic, I had all the equipment in my basement needed to do basic tests of masks," he said. "So I wondered, how good were these KN95s and KF94s I was hearing about?"
He consistently documented his test results—including filtration efficiency and pressure drop—in a
Google Drive
,
posted reviews on his
YouTube channel
,
and tested masks on a live stream "for complete transparency." All this was done from his home laboratory, which is actually a small bathroom. His testing equipment included an aerosol generator that pumped sodium chloride particles throughout the bathroom and a particle counter, which could be hooked by a clear breathing tube to Collin's masked mouth.
Moe for You:
Engineers Design a Reusable Alternative to N95 face mask
Before he started each test, Collins found the "baseline" particulate count within the lab. (The bathroom serves as his lab because it's the smallest room in the house and the easiest to fill with sodium chloride). Next he pumped in the salt particles, measured the level, donned a mask, wore it for one minute, and recorded his results.
He discovers "leakage" by first testing the mask as it would normally be worn, then conducting a second test in which he wears the mask with a special mask-fitting device of his own design.
In his February live-stream he tested, among others, a surgical mask passed out free in Washington, D.C., and sent in by a fan; a Dräger X-plore 1750, which is an N95 mask that was available in pharmacies back when masks were hard to find; and a Brookwood Medical KF94 mask for kids, decorated with a Hello Kitty design.
Editor's Pick:
8 Ways 3D Printing Is Helping Fight Coronavirus
"They sell these with many great designs," Collins said, holding up the kids' mask. "They even have a Mickey Mouse, which tells me it's not a real KF94 because no way they'd get licensing rights for those brands.
"Well, maybe they could still be good," he says, willing to suspend disbelief. "They feel easy to breathe in, so it's doubtful. And they're already not a true KF94, so they lied to you right there."
His followers don't have to question how he can already tell the mask is fake. The Mask Nerd has schooled them well, said Lisa McDonald, a Saint. Paul children's librarian who followed Collins from the start.
A real KF94 mask folds flat and a standardization code—a string of letters fans can recite—must be printed inside the mask. The Hello Kitty mask claimed to have met testing requirements from a Korean lab that Collins was doubtful even existed.
Reader's Choice:
Protolabs Dedicates Manufacturing to Battle the Coronavirus
Collins' has a self-deprecating, engaging style that kept McDonald watching during the long days of the pandemic. She was entertained, but more than that, she appreciated his mask advice as well as his test results.
"Who knew I'd be conversant in Chinese and Korean test standards and multilayer materials and nose leak, and snug fit?" she asked.
While she's sad to see the Mask Nerd wind down programming, she's thankful that, with mask requirements lifting and the days warming up, people will be able to walk around "naked faced."
Collins is ready for a break.
"People are less interested in this stuff, which is good and bad. And I feel I've covered enough of this space," he said.
McDonald and others are thankful he helped answer so many questions.
"It was just so much. First no options and then too many mask options," she said. "I don't know what I would have done without Aaron. I kind of felt like he became a pandemic friend, even though I've never met him in real life."
Many other mask wearers can say the same.
Jean Thilmany is a freelance writer in Saint Paul, Minn., who writes about engineering and science.
Related Content