Protolabs Dedicates Manufacturing to ...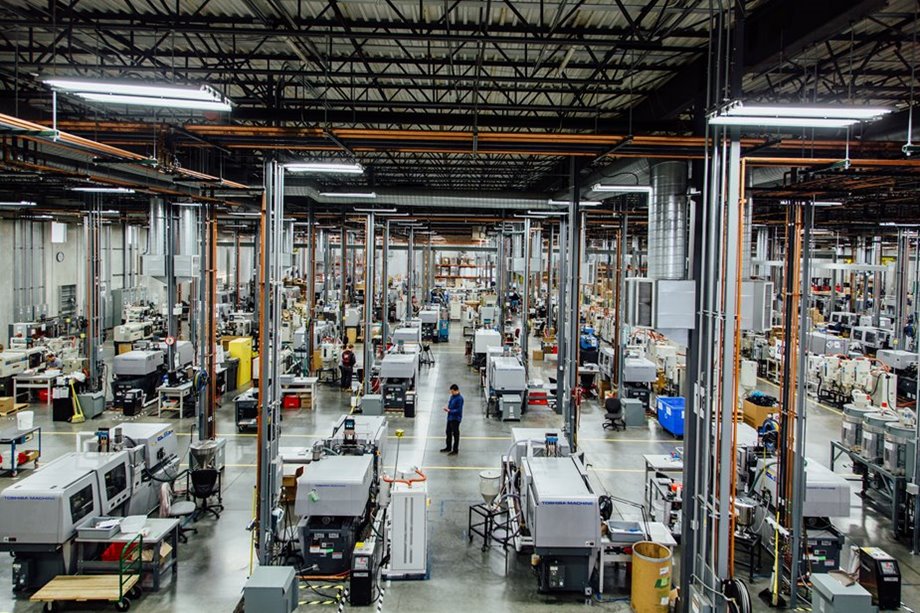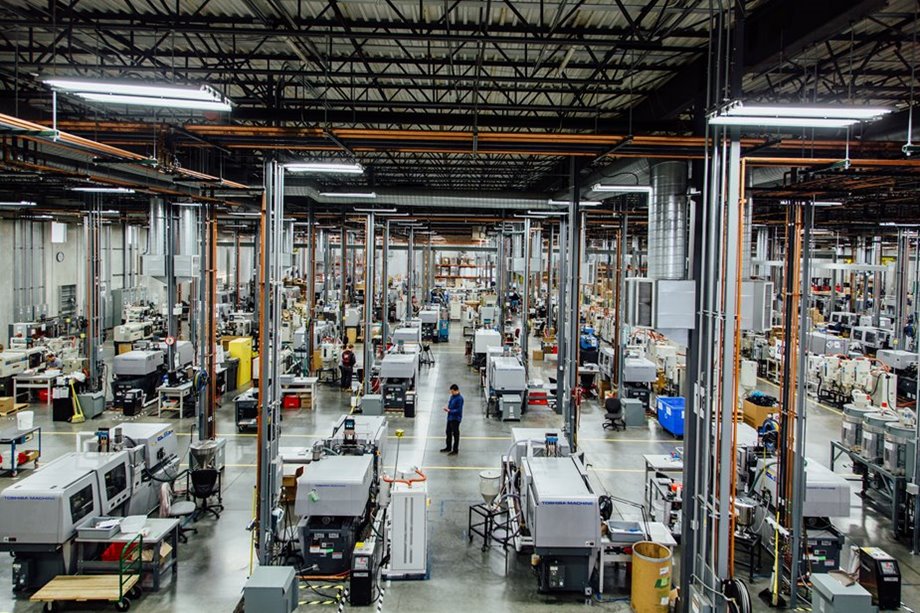 Protolabs has shifted its production focus to help manufacture components for much needed medical equipment.
Protolabs Dedicates Manufacturing to Battle the Coronavirus
Apr 3, 2020
As the coronavirus continues to impact our economy, certain companies have stepped up to help combat the pandemic. Protolabs, a company that combines 3D printing with conventional machining and plastic molding to turn around product runs quickly, has been deemed an essential service by the U.S. government and has dedicated its manufacturing lines to make medical supplies.
Currently, several medical organizations have placed orders for rapid production and delivery. One molecular diagnostic company is working on expediting COVID-19 test kits for test centers in California and will need as many as 100,000 additional parts soon.
The University of Minnesota is testing a prototype ventilator and has expedited six machined components for the assembly. Once the design is approved, Protolabs will be cutting ten tools to start making production parts.
And more orders are pouring in every day.
We spoke with Robert Bodor, vice president and general manager of U.S. production at Protolabs, to discuss how they are helping fight the ongoing coronavirus pandemic and what measures they have taken to help ensure a safer work environment.
Q1: How has Protolabs started to fight the coronavirus pandemic?
R.B:
Regarding Covid-19, we're staying in operation, and we are working on several projects to support either the slowdown of the spread or to help aid in the treatment of the virus. Our projects are spread out against all our different services—injection molding, 3D printing, CNC machining, and sheet metal fabrication—to manufacture parts for ventilators, test kits, face masks, and other medical-related products.
Our highest demand is for injection molding since the need for accurate parts that fit precisely for assembly purposes is so high. 3D printing has also seen an increase in rapid prototyping, and we are working with our customers to refine their design before it gets injection molded.
Q2: What is a current example you can tell us how your services are being used for medical part fabrication?
R.B:
One example is that our sheet metal services are being used to fabricate components for lab testing equipment for diagnosing test samples for coronavirus. We are also utilizing injection molding for components that will end up in face masks and ventilator assembly.
Check out our Video:
Dyson to Manufacture Ventilators to Fight Covid-19
Q3: How has the rest of the production lines have been affected? Have you halted all other orders that are not medical related?
R.B:
Protolabs has been deemed as an essential business as a manufacturer. We have publicly announced that we are preferentially treating all parts related to medical devices to combat Covid-19. We are putting them to the front of the line and making them as fast as we possibly can. We are also waiving our standard expedite fees.
At this point, our medical orders have not filled our entire capacity, but if they do fill our entire capacity, then that is all we will make.
Q4: How have you been able to maintain your supply chain during this pandemic?
R.B:
The good news is that at this point have had had no trouble at all, and our supply chain has continued to be robust. We use a lot of raw materials, resins, and metals, and I think we have an advantage compared to some other companies since our supply chain is not very complicated. Right now, we are not limited to a single potential point of failure, and we are maintaining safe inventory levels so that we don't see any disruptions in our supplies.
Recommended for You:
The Invisible Heroes of Coronavirus Crisis
Q5: What steps has Protolabs taken to ensure safety on the factory floor?
R.B:
We've taken a lot of steps to ensure a safe work environment, and have followed every guideline from the CDC and OSHA on how to operate during the coronavirus pandemic. In fact, we have gone even above and beyond those guidelines where possible. First, anyone who can do their job from home is working from home—that is over 50 percent of our workforce.
Within the factory, we've put in place very stringent social distancing requirements. We have changed the configuration of our production lines and shared work areas. For example, we've put in multiple luncheon break times to split teams into smaller groups. We've reorganized the layout of the lunchrooms, so there is only one chair per table.
We have increased cleaning and disinfecting routines, and we have personal protective equipment (PPE) for all our employees. We also have shut down the factory to necessary employees only. Only those designated to work at a given time are allowed into the facilities.
Editors' Pick:
OSHA Guidelines for Engineers Working During the Coronavirus Pandemic
Q6: How has it been working remotely with your employees here in the U.S. and overseas? Have you had any hurdles collaborating?
R.B:
Certainly, there have been challenges in doing this. Our first challenge was, making sure all of our employees working from home had the necessary technology: laptops, VPN access, login tokens, etc. We also helped employees that didn't have internet connectivity in their homes gain access.
The most significant tech need was for our teams that create quotes for parts. Many of our quotes are automated, but there is a portion of the process where our technical teams consult with the customers to ensure the design is correct and can be manufactured. Those teams needed more powerful equipment and higher bandwidth to do their jobs effectively, and we have set them up with the right tools.
On a more human level, we noticed our employees were missing the human connection you get from working in an office setting. We have set up chat rooms and Facebook groups so that employees can share their stories outside of just work. They talk about the fun and challenging aspects of working from home, being with family, or having your dog sit next to you all day long.
Q7: Lastly, what is the outlook for the next few months ahead since we still have yet to see the peak of the coronavirus?
R.B:
I'm thinking about that in terms of manufacturing specifically, and if we continue with a healthy supply chain, I do expect that we'll be able to continue to operate. When the peak of the pandemic does hit, and if more of our personnel become sick from the virus, we will have to manage our workforce until they recover. Hopefully, we can continue to play our part to keep the world going and combat the coronavirus the best we can.
Carlos M. González is special projects manager.