A 3D Nano Ink for Stronger, Lighter Builds
A 3D Nano Ink for Stronger, Lighter Builds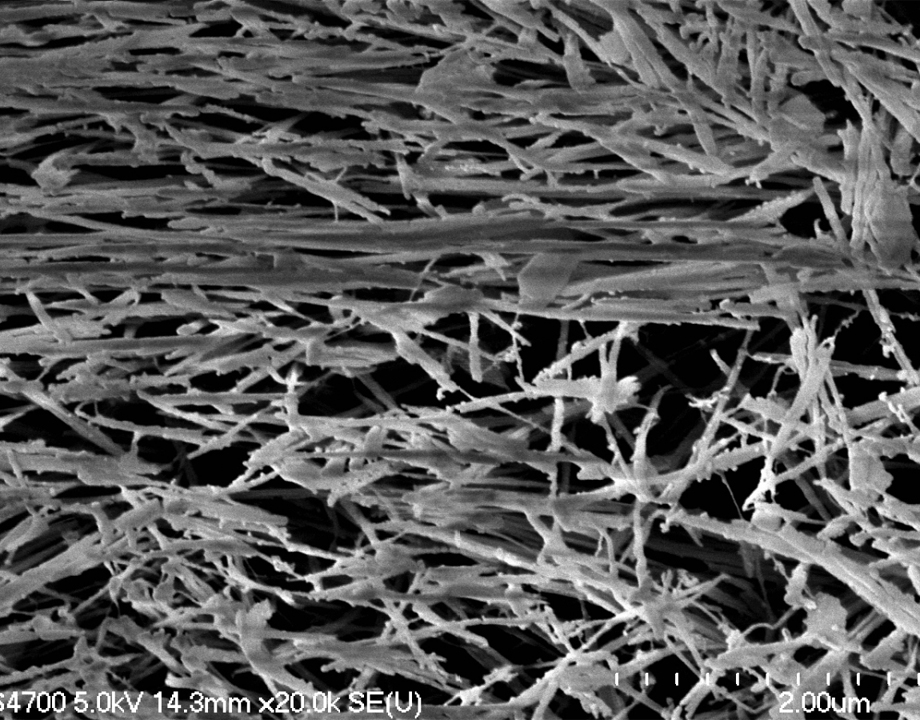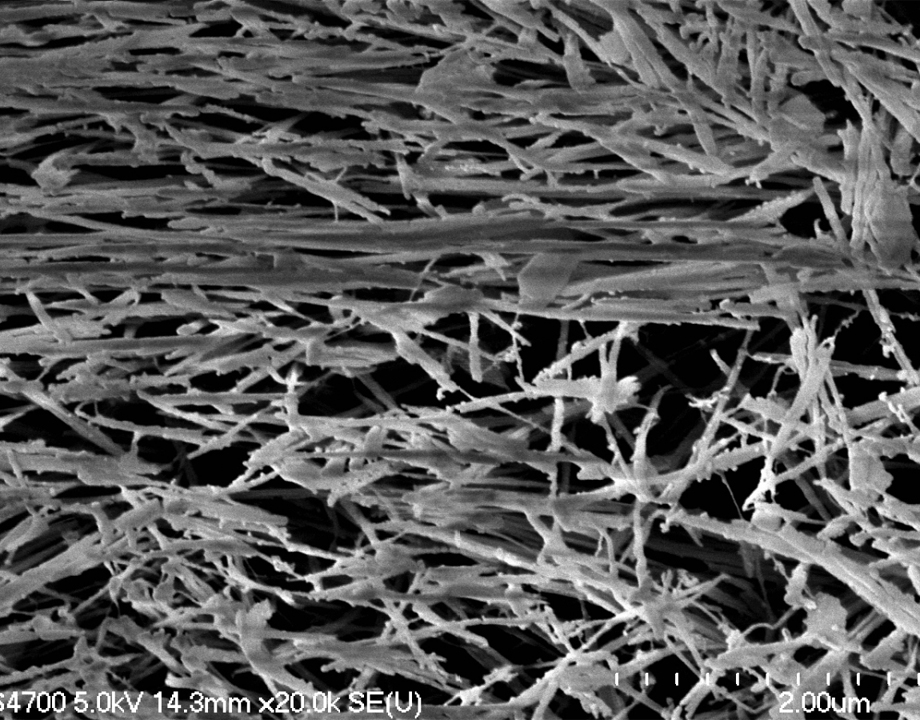 A newly developed nanomaterial can be used to print parts that are 80 percent lighter than typical 3D-printed parts while also having thermal and magnetic properties. Photo: Masoud Kasraie.
Engineers have created a polymeric nanomaterial "ink" they say could reduce the weight of many 3D-printed parts by 80 percent, keep cracks too tiny to see from growing in aeronautical equipment and medical devices, and double as electrical wiring.
This isn't the type of ink used to sign checks. Instead, it's an ink that a 3D printer can build up layer after layer to create parts much lighter than usual that have properties like thermal conduction and magnetism.
The ink—a polymer nanocomposite—developed by mechanical engineering researchers at Michigan Technological University— could replace epoxies now used for 3D printing, said Parisa Pour Shahid Saeed Abadi, who led the project. She's an assistant professor of mechanical engineering, biomedical engineering, and materials science engineering at Michigan Tech.
Related Content:
3D Printing Overcoming Biocompatibility Challenge
Polymer composites provide a higher strength-to-weight ratio, easily customizable product properties, flexible manufacturing processes, high resistance to corrosion or erosion, and lower cost, wrote Ans Al Rashid in a 2019 paper on the subject. Rashid is a graduate student at the Qatar Foundation in Qatar.
But, he wrote, some hindrances remain in the synthesis of polymer composites and their fabrication through additive manufacturing technologies. The Michigan Tech researchers think they have overcome those hindrances with their polymer nanocomposite ink.
Abadi's team melded epoxy, carbon nanotubes, and nanoclay to form a polymer nanocomposite. Carbon nanotubes have high tensile strength and lightness, Abadi said.
Discover the Benefits of ASME Membership
Epoxy is common base for structural composite materials. Adding low-dimensional nanomaterials such as carbon nanotubes, graphene, metal nanoparticles and quantum dots meant the 3D-printed material could adapt to external stimuli, which gives them features such as electrical and thermal conductance, magnetism and electrochemical storage, Abadi said.
Her team mixed those materials with nanoclay to create the ink. The conductivity of the nanomaterial ink allows the printed epoxy to double as electrical wiring that can be used in circuit boards, an airplane's wing or in the actuators that guide catheters in blood vessels, she added.
The ink could, for instance, print electrical wiring through direct-wire 3D printing, said Masoud Kasraie, a graduate student on the project.
Another useful property: strength.
"In comparison with steel and aluminum, we see 80-percent weight reduction with epoxy composite with same strength," Kasraie said.
You Might Also Like
:
A New 3D-printable Ink for Energy Recovery
And, in the medical, aerospace, and electronics industries, where defects and damage can spell big trouble, the nanocomposites serve a safety function, Abadi said.
"When something breaks, a tiny crack starts from a microscale defect and progresses until it breaks the entire structure," Abadi said. "Nanocomposite features make bridges in those cracks and don't let the cracks grow. This is one of the mechanisms through which carbon nanotubes increase the mechanical strength of the material."
Jean Thilmany is a science and technology writer in Saint Paul, Minn.
Related Content