7 Reasons Manufacturers Are Returning to the US
7 Reasons Manufacturers Are Returning to the US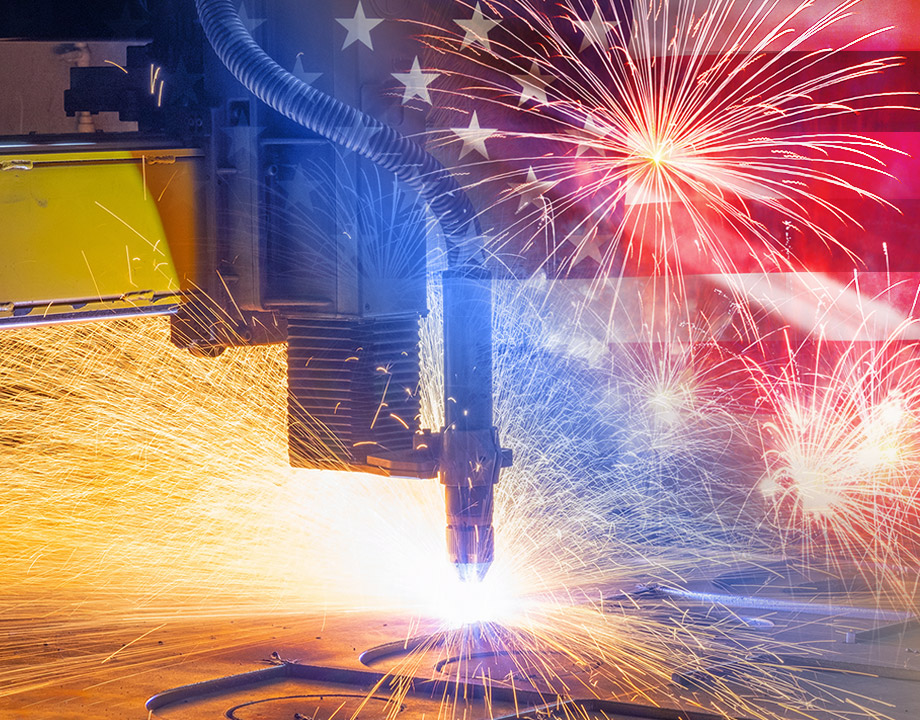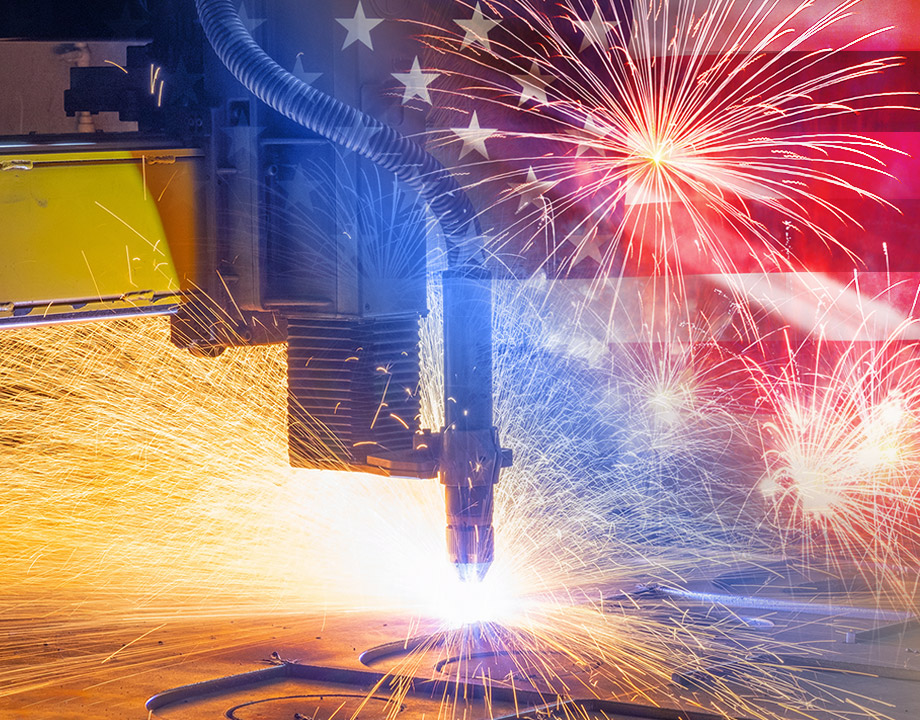 Thousands of manufacturing jobs are being brought back to the country.
This story was updated on 1/27/2023.
An increasing number of American manufacturers are coming back to the U.S. from lower-cost countries—a trend known as reshoring. They recognize that the cost advantages of manufacturing in a foreign country are diminishing as other risks are increasing, such as unstable supply chains, poor product quality, shipping delays, and potentially long-term global trade wars.
Manufacturing in the U.S. eliminates these problems and is becoming increasingly attractive, especially as more savings can be made through tax cuts and pro-business incentives, workforce development, and the cost advantages of higher technology such as automation.
Below are seven key reasons American companies are bringing their manufacturing operations back to the U.S.
1. Shorter lead times
Having all parts of its operations in the U.S. increases a company's ability to source materials quickly through shorter supply chains, improve communications and decision-making, respond to customer needs, and get the final product into the customer's hands more efficiently.
"It still takes six weeks to bring a product from China to the U.S., whereas here you have an opportunity to produce that product domestically and get it to the customer in days, instead of weeks," said John Malloy, board chairman of Victaulic, a global pipe and tool manufacturer based in Easton, Pennsylvania.
Further Reading: The State of American Manufacturing 2019
2. Higher product quality and consistency
Negative offshore factors in low-cost countries—slow delivery, supply chain interruption, ineffective communication, poor training, and loss of product control, for example—often result in inferior quality, delays, recalls, and scrap and waste.
"Another quantified measure of quality is the frequency of recalls," said Harry Moser, president of the Reshoring Initiative. "Sourcing or producing locally helps to reduce product quality risks and increase flexibility in customer responsiveness."
3. Skilled workforce
Skilled workers improve quality and efficiency, reduce lead times, and get the product to market faster. U.S. workers are among the most productive in the world—in part due to the country's high labor standards, including labor laws that require a safe and high-quality work environment, cutting-edge workforce development, and investments in technology.
4. Made in USA
Various surveys on image and brand show that consumers place importance on "Made in USA" goods, for both the perception of quality and supporting the U.S. economy.
According to Moser, almost eight out of ten U.S. consumers would prefer to buy a "Made in USA" product than an imported one.
"Over 60 percent say they are willing to pay ten percent more for 'Made in USA'," he said. "Out of the 43 reasons we track, regaining a 'Made in America' label is the fourth-most frequently mentioned reason for reshoring."
Further Reading: Engineering and Reshoring: Creativity Matters
5. Improved responsiveness to changing customer demands
Being in the customer market means manufacturers can quickly react to new product trends, provide enhanced features, or speed up production and shipping—especially same-day delivery services. Manufacturing lines can be adjusted to customize products, shorten delivery times, or meet variable production volumes.
6. Minimal intellectual property and regulatory compliance risks
More international patents are filed in the U.S. than any other country, according to SelectUSA, a Department of Commerce program that promotes business investment in the country. This is because U.S. intellectual property laws aggressively protect intellectual property ownership and help combat counterfeiting and cyber theft, compared to policies and outlook in low-cost countries such as China.
7. The total cost of ownership
Most companies make sourcing decisions based solely on price, which can result in a 20 to 30 percent miscalculation of actual offshoring costs. The total cost of ownership (TCO) accounts for all relevant factors—overhead, balance sheet, risks, corporate strategy, and other external and internal business considerations—to determine the true TCO.
This number often surprises C-suite executives and makes reshoring more attractive as a long-term, cost-reducing strategy.
Technology Leads the Way
Not only does reshoring help companies improve their business, but it also supports the U.S. economy by creating jobs and capital investment. To be competitive, it does require long-term commitment, creative thinking, and investments in Industry 4.0 and Internet-of-Things technologies. Other key success factors are continued reductions in regulations and improvements in skilled workforce programs.
Further Reading: The Impact of Tariffs on Engineering and Manufacturing
"The rate of reshoring plus FDI job announcements in 2018 was up a whopping 2300 percent from 2010, representing a major macro-economic impact," Moser said. "This data should motivate companies to further reevaluate their sourcing and siting decisions, and make better decisions that consider all of the cost, risk, and strategic impacts flowing from those decisions. Policymakers can use the continued successes as proof that it is feasible to bring millions of jobs back. They can also use the measured parameters to define local and national strategies to improve competitiveness to accelerate the trend."
According to the Reshoring Initiative's 2022 data report, the combined reshoring and related foreign direct investment (FDI) announcements totaled more than 350,000 jobs—bringing the total number of announced manufacturing jobs brought to the U.S. from offshore to over 1.6 million since 2010.
And there is no sign this trend is stopping, especially as turbulence in global trade continues.
Mark Crawford is a technology writer based in New Mexico.
Related Content