5 Aerospace Technologies and Trends
5 Aerospace Technologies and Trends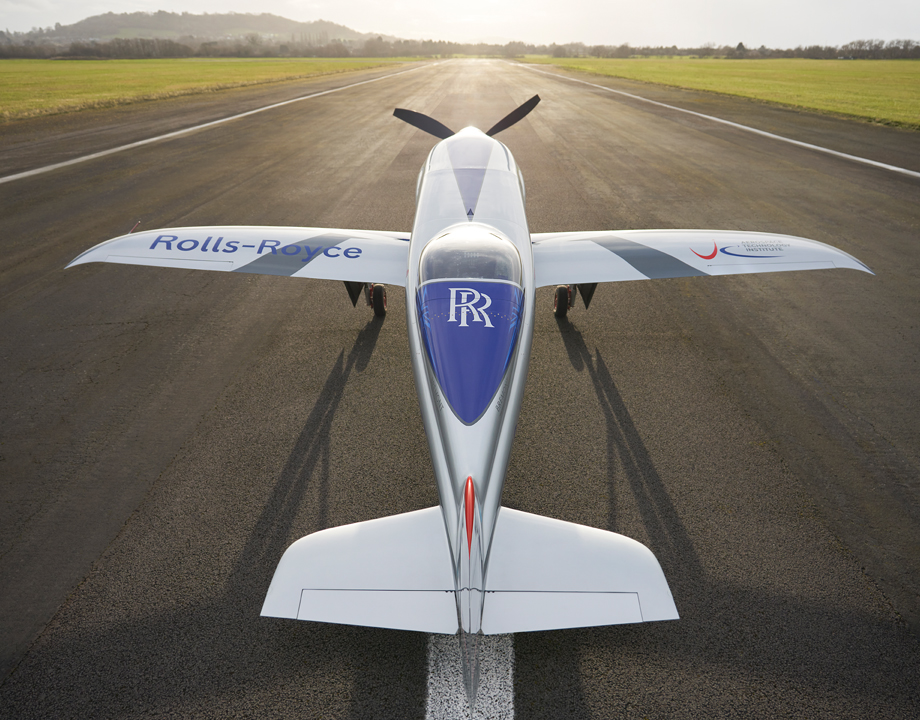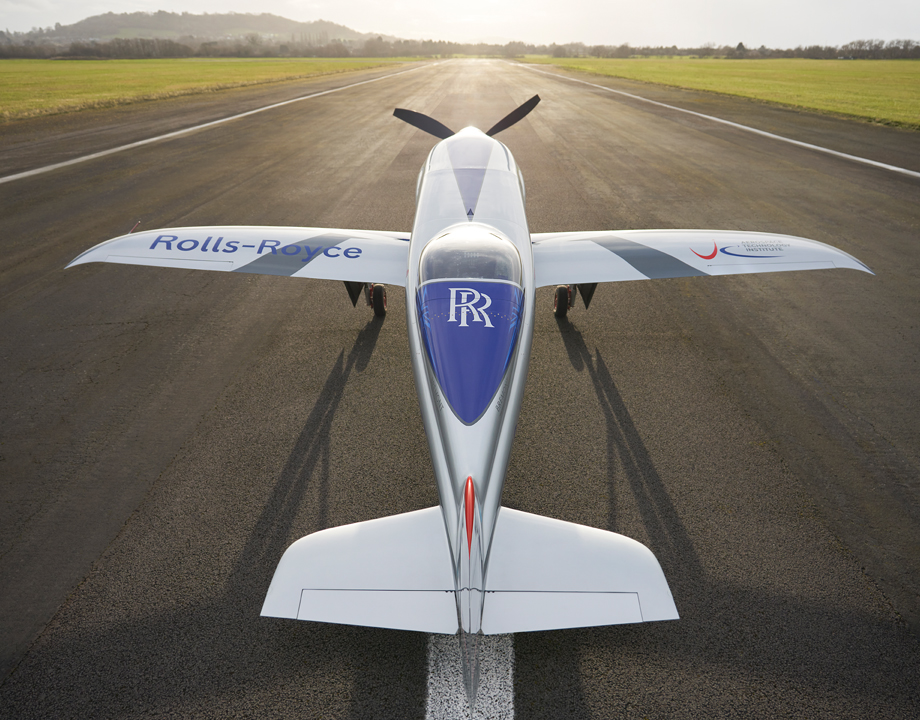 Hot employment areas defy COVID pandemic. Photo: Jane Stockdale, Rolls-Royce
Despite a mixed economic forecast for the aerospace and aviation industry, engineers who embrace new technologies, lifelong learning and flexibility should fare well in a market that continues to be rocked by the pandemic.
Expect some turbulence in the commercial aerospace market until about 2024 as airlines slowly build up the passenger traffic and capacity decimated by COVID, according to a recent Deloitte report. Orders for new aircraft and rotorcraft will be far below pre-pandemic levels for at least the next 18 months, affecting the entire commercial aerospace supply chain, from large OEMs to small after-market parts companies.
Engineers, however, can count on a relatively smooth ride in the space and defense industries. Space launches and related services remain in line with previous years. Increased funding and declining costs have helped fuel opportunities in satellite broadband internet, while Space Force, a new branch of the military, is expected to draw the public-sector investment needed to support fresh engineering jobs, R&D and new technologies. The Air Force also continues to adopt digital manufacturing techniques and recently launched several programs to nurture and hire engineers interested in structural materials, additive manufacturing, sensors, AI, and data analytics.
More for You:
Air Force Grant Fosters Diversity in Engineering
No matter how the different aerospace sectors perform in the next few years, new technologies and processes will remain hot as manufactures and contractors look to cut costs by increasing fuel efficiencies, developing new materials, and improving supply chains. All experts stress that engineers at all stages of their careers must embrace lifelong learning to sharpen relevant skills and learn new ones.
Here's a closer look at some of the major engineering technologies and trends the aerospace and aviation industry, including defense and the aftermarket, will leverage as it recovers from the ravages of COVID-19.
Electric Propulsion
In efforts to achieve sustainable air travel, global companies and agencies, both big and small, are developing new forms of electric propulsion systems. Rolls-Royce's ACCEL (Accelerating the Electrification of Flight) division in September successfully launched its Spirit of Aviation electric plane. A 400-kW, 500+hp electric powertrain, using what Rolls Royce calls the most power-dense battery pack ever assembled for an aircraft, powered the plane for a 15-minute flight over England.

Back in the states, NASA continues to develop new technologies and craft through the many programs associated with its Electrified Aircraft Propulsion research. The agency partners with a handful of smaller companies, such as JOBY and Elctra.aero, that have gained attention for their innovations.


Many of these new aircraft are being developed for the emerging regional and urban air mobility markets. The aircraft are designed to decrease carbon emissions, engine noise, and takeoff space. The entire space is an engineer's dream, requiring a steady stream of new applications in computational engineering, combustion heat transfer, fluid mechanics and aerodynamics, design and manufacturing, robotics, materials, structural mechanics, control theory, and sensor technologies.
New Materials

As the industry strives for lighter, stronger components in aircraft bodies, fuselages, and engines, it has steadily replaced aluminum with new composites and alloys, including titanium, graphite, fiberglass, reinforced epoxy, and ceramics. Aircraft that once contained up to 70 percent aluminum components can now have as little as 20 percent. Besides being stronger and stiffer than aluminum, the materials are corrosion and chemical resistant, and maintain their qualities in extreme conditions. Airbus is also touting the promise of new cost-effective, lightweight, recyclable bio-composites. Derived from biomass, biowaste, plants, crops, and micro-organisms, they can be used alone or with standard materials, such as carbon or glass fiber.

Reader's Choice: Manufacturing Takes Flight

Other numbers complete the picture.

Composites, which made up about 50 percent of the global aerospace market in 2018, are predicted to hit $30 billion in 2025, according to a recent report by Market Research Future. North America has the largest share of the global aerospace materials market, which will support plenty of domestic engineering jobs. But that's only a third of the new materials story, after you take into account 3D printing/additive manufacturing and the hot maintenance and service sector.

3D Printing

The global aerospace 3d printing/additive manufacturing market generated roughly $1 billion in 2018. The number is expected to surpass $6 billion by 2026. The industry has used the technology during the last 10 years, mainly to create nonessential plastic parts. But over the last few years, incremental advancements, particularly in 3D metal printing, have driven new use cases for a flurry of replacement parts throughout the cabin and more essential commercial and military components, like engine parts, wingtip fences, bearing housing, combustion chamber protective jackets, and more. While the pandemic put a slight damper on the aerospace 3D-printing market in 2020, it will gain more momentum, driven by new demands for lightweight components and replacement parts.

Maintenance and Repair
The growing use of composites will open a big window of opportunity for engineers and technicians in maintenance and repairs. Most damage to aluminum, whether dents or bends in the body of the aircraft or fuselage, can be seen during visual checks. Not so with components made from composites, which require ultrasonic scanning. That's driving investments in equipment, digitization, and skilled employees. Airbus estimates the maintenance, repair and operations sector will hit $120 billion by 2036. Airbus believes the industry will need about 500,000 technicians to fill the demand, while Boeing puts that number at 648,000 by 2037. Almost every sector of the aerospace industry, including avionics, composites and troubleshooting, manufacturing and design, will continue to heavily relay on digitization skills.
Digitization

"Digitization" is one of the most ubiquitous buzzwords in the aerospace industry for a reason. With new capabilities that quickly capture incredible amounts of data and thoroughly analyze it, digitization technologies enable the industry to predict and identify what needs to be repaired or replaced, often before a part actually breaks or fails, and then pinpoint the best time and employees to do the work. That influx of data and analytics powers emerging technologies such as virtual reality, enables engineers and technicians to see all angels of an assembly from the inside and out, and quickly access manuals and other information on handheld devices. The new technologies will help to improve the entire supply chain and workflow, saving time and money.

Examples of digitization are found throughout the entire industry. Most of the major manufacturers, contractors and research centers have already established digitization and digital engineering division.

Northrop Grumman, for one, used extensive digitalization in most facets of its new Ground Based Strategic Deterrent engineering and manufacturing development baseline to assist the U.S. Air Force in digitizing and modernizing defense systems.

Editor's Pick: NASA Lifts Metal 3D Printing to New Heights

Pratt & Whitney continues its seven-year journey to digitize its manufacturing floors. The company has extensive recruiting and education programs through community, technical and local universities to find and train the new workforce.

Airbus's Hangar of the Future division, based in Singapore, uses lean management strategies and state-of-the-art technologies to increase operational efficiencies for its client's aircraft and rotorcraft. The program uses data-collection and task-execution monitoring tools to deliver maintenance information to technicians before the aircraft has even touched down.

The industry is bound to struggle as the pandemic continues its disruptions. But new technologies and the people needed to develop and implement them willl continue to take off.

Jeff O'Heir is an engineering and technology in Huntington, N.Y.
Related Content