Air Force Grant Fosters Diversity in Engineering
Air Force Grant Fosters Diversity in Engineering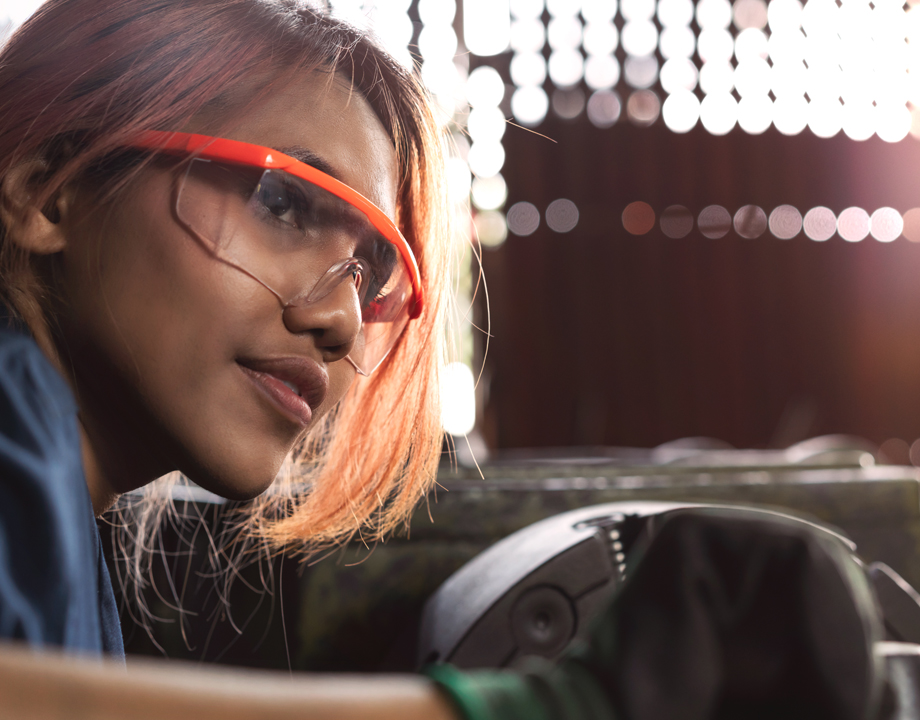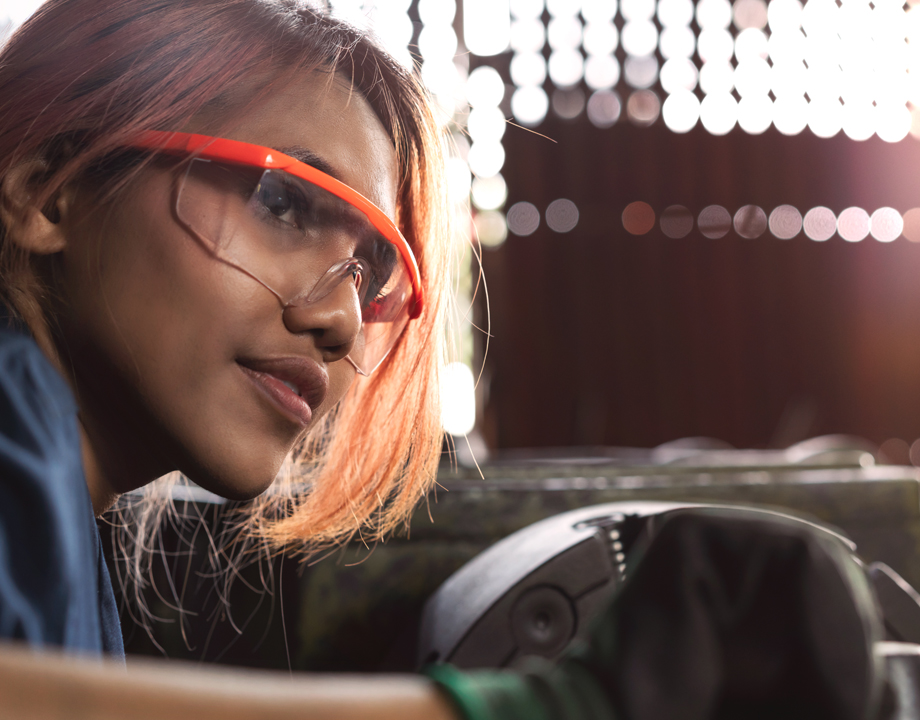 A new program spearheaded by Ohio State University aims to build lasting infrastructure to foster diversity in hiring.
When professor Michael Groeber asks his undergrad students at Ohio State University what type of engineering jobs they think are available at the nearby Air Force Research Laboratory (AFRL) in Dayton, most say airplane mechanic. A $40-million diversity in engineering grant recently awarded by the Air Force to OSU should help change that perception and much more.
"I think it's an unawareness of what defense science research is," Groeber, an associate professor of integrated systems engineering and research director of the project, said of that widespread misconception. "Once they see what types of research projects are done at AFRL, and they realize they can still publish and do cutting-edge science, they change their minds really quick. They say, 'Oh, this is actually a really attractive place to work.'"
The grant will support a six-year multipart program, spearheaded by OSU and co-led by Wright State University and North Carolina A&T State University. The program is designed to provide minority STEM undergrad and graduate students, through a consortium of historically black universities (HBUs) and minority-serving institutions (MSIs), with science and engineering research internships at AFRL, housed at Wright-Patterson Air Force Base. The full program is designed to build the infrastructure and pipeline needed between the schools and the Air Force to foster and maintain diversity in hiring.
Focusing on Engineering Research
Those internships, by the way, will have little to do with fixing airplane engines. Instead, they'll mirror the type of science and engineering research AFRL focuses on: designing structural materials; new manufacturing technologies, including additive manufacturing; sensors, artificial intelligence and data analytics; spectrum warfare, which involves the development and use of offensive and defensive electromagnetic spectrum technologies; and human performance.
Recommended for You:
Does STEM Diversity Promote Workforce Diversity?
A portion of the grant will be used to provide summer internships to about 150 students who win individual AFRL research proposals. The research projects are expected to last for two years, with the student receiving tuition, a stipend and housing within the Wright-Patterson community. The funding will be administered through the member schools. Students will be expected to devote about 20 hours to class work toward their graduate degree and 20 hours to their research project each week. Groeber expects most of the students to already be enrolled in member school graduate program, but hopes to eventually include undergraduates.
In the past, AFRL usually awarded similar grants to private contracting companies that specialize in managing these types of programs, not forming consortiums and building relationships, Groeber said.
When applying for this grant, Groeber built his proposal around the development of a consortium of individual HBUs and MSIs spread across the country. He proposed using some of the funding to build and maintain an online portal to share resources, host webinars on such topics as leadership training, launch mentoring programs, develop networks, and help member schools develop their own proposals and to apply for grants. He also proposed building a strong internship program based at AFRL.
Editors' Pick:
Why is Diversity in Engineering a Major Opportunity?
"That's the stuff I think the universities do a very good job of," Groeber said. "My feeling is the Air Force liked that not only will we manage these contracts for them, but we're going to build a lasting infrastructure that creates a network that helps us understand what the capabilities are and adds the workforce development piece, not just the technical science piece."
Attracting Minority STEM Students
The ultimate goal of combining all of all those elements, Groeber said, is to attract more minority STEM students to defense science research and other engineering careers related to the public sector. That interest among minority and other students, he said, has decreased during the last decade, due mainly to the lure of high-profile companies closer to the coasts.
"They're enamored with California and the calling of the quote-unquote sexy companies," Groeber said.
But as schools continue to include more experiential learning with fundamental and theoretical coursework, students are gaining a better understanding and awareness of the opportunities offered through science and engineering research institutions.
Learn More about
Diversity and Inclusion at ASME
"It's not so much that those jobs aren't good jobs. It's because they are not marketed nearly as well as say Google or Apple or Facebook. My feeling is you have to get them experiences on the base and to partner them with really good mentors there," said Groeber, who had worked at AFRL for ten years, conducting research in many of the areas included in the proposal, before joining OSU three years ago. "When the students actually worked there, they tended to stay. That was the experiential piece."
Jeff O'Heir is a science and technology writer based in Huntington, NY.
Related Content