2021 Holiday Gift Guide for Tech Enthusiasts
2021 Holiday Gift Guide for Tech Enthusiasts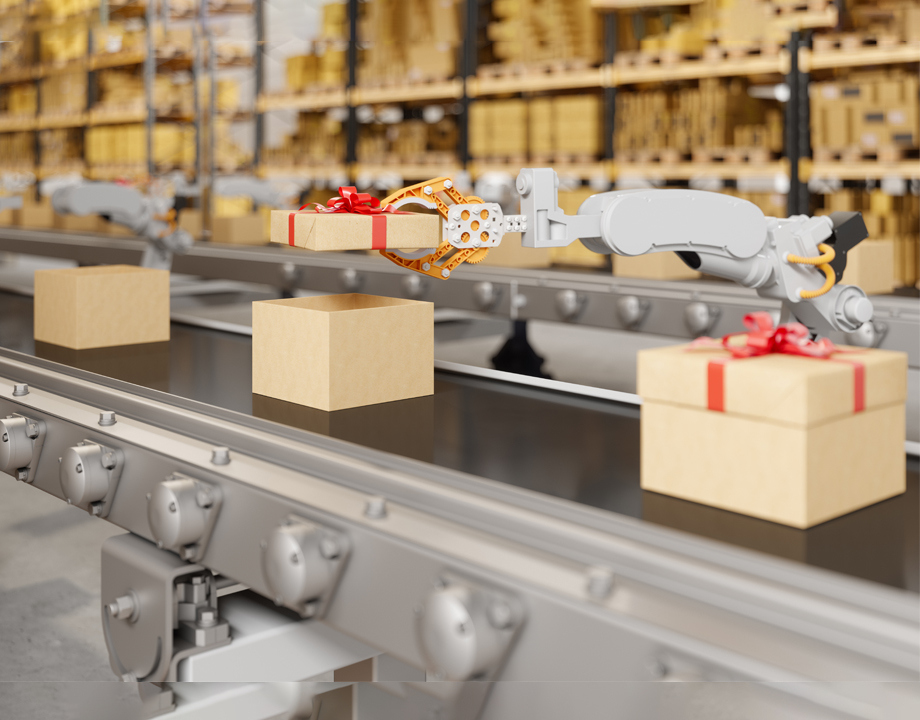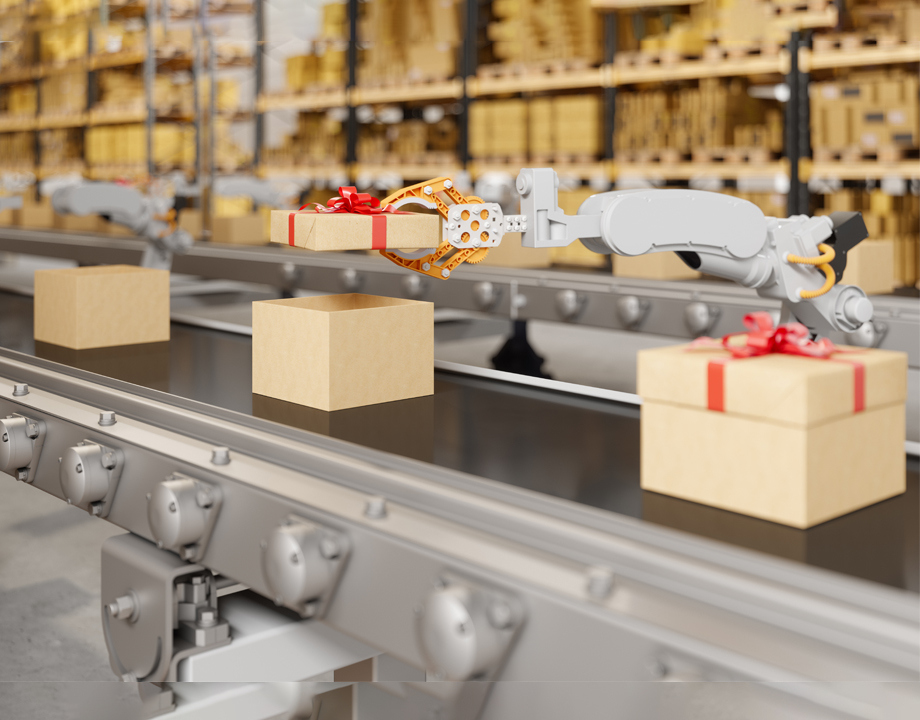 Explore this holiday gift guide for items that incorporate some of the latest tech innovations in engineering today.
By 2025, there will be over 30 billion connected devices. These devices will feature the latest emerging technology trends that have been prevalent within the engineering industry.
Augmented reality will leap from being an Industry 4.0 educational and assembly assistant tool to an infotainment feature for runners, cyclists, and individuals walking in a metropolitan area. Modular and programmable robots will transition from the assembly station to becoming your next home appliance, able to educate, assist, and provide human companionship.
As we continue to adapt to the COVID-19 pandemic and the digitization of healthcare, cloth masks will upgrade to become an Internet of Things device, providing real-time analytics on your breathing and environment. Our homes will become more intelligent, with active monitoring of the environment and quality control to ensure your home is safe and clean. And as we adopt more smart devices, the way we charge them will evolve. Wireless charging surfaces will replace our endless clutter of cables, optimizing our daily device behavior.
For those looking for holiday gifts that highlight our technological future, check out these gifts that will surely impress any tech-savvy engineer.
Everysight's Raptor AR Glasses
Retail price: $599
Augmented reality is changing how we interact with the world. Consumer AR will enhance museum tours, sporting events, video viewing, and even how we walk down the street with overlaid information. Raptor is an AR glassware device for cyclists that provides an unobtrusive layer of information in front of the rider's eyes. The glasses can pair with other smart devices and enabled sensors via Bluetooth, BLE, or ANT+ to provide information on the heads-up displays (HUD). On the AR HUD, the cyclist can track heart rate, distance traveled, and speed. The AR glasses feature voice control options, internal storage, speaker integration for music playback, and capture images and video.
Airthings' View Plus
Retail price: $299
With the transition for many to remote work, upgrading one's living space has become a popular space for consumer electronics. The View Plus is Airthings' latest smart air quality monitor for the home. The monitor can track carbon dioxide, humidity, temperature, particulate matter, radon, and pressure levels along with airborne chemicals. The monitor features a customizable display of the overall air quality and provide alerts. The View Plus also comes with a smartphone app and smart home integration so that it can control smart devices, such as a fan or AC, that help regulate airflow.
Amazon Echo Show 15
Retail price: $249.99
A digital hub for the family is a great device to stay connected. The Amazon Echo Show 15 goes one step further by digitizing the family dry erase board. The Echo Show 15 is a smart display that can function as a smart hub for the family. It can help control and automate smart devices, keep track of shared calendars, easily create to-do lists and tasks visible by all, stream video content including live shows and on-demand channels, stream music, download recipes for dinner, and much more. The device is 15.6 inches in diagonal and features a full 1080p high-definition resolution. The virtual voice assistant Alexa is integrated into the device, and the hub has a built-in camera for video calling.
You May Also Like:
Work from Home Tech-Savvy Holiday Gifts
KEYi Tech's ClicBot
Retail price: $449
Personal robots will soon become a mainstay of the home. Future consumer robots will help teach children, aid the elderly, assist in the kitchen, and provide home security. ClicBot is a modular robot for both children and adults that promotes code learning. The ClicBot starter kit has a brain center, skeleton frame, suction cup, wheels, and joints. Additional kits include graspers, distance sensors, and smart feet. The robot can be programmed by recording its position, and the software interpolates the rest of the movements. As the user becomes more adept in programming, they can fine-tune the code via a smart device by using drag-and-drop coding based on Google Blocky.
Airpop's Active+ Halo Smart Mask
Retail price: $99.99
Mask-wearing culture is here to stay. People in countries such as China, Japan, and South Korea have adopted daily mask-wearing to protect themselves from air pollution and airborne diseases. A recent Washington Post survey found that 67 percent of U.S. citizens will wear a mask if they feel themselves becoming sick. As a result, new smart masks are hitting the market with connected features. Airpop's Active+ Halo smart mask features a sensor array that tracks breathing. The mask connects with a smartphone to provide data on real-time protection levels based on activity and location. It can monitor the filter life and send alerts when it's time for a replacement. The mask and filter offer a 99.3 percent particle filtration rate, protecting against viruses like SARS-CoV-2, which causes COVID-19.
Nomad's Base Station Pro
Retail price: $199.95
Wireless charging has grown in popularity in recent years. According to Statista, by 2022, close to 2 billion wireless charging receivers and transmitters will be sold globally. Many of today's smart devices can be charged wirelessly, and with advanced Qi technology, the energy transfer rates have increased. The Nomad Base Station Pro features Aria Inc.'s propriety charging technology called FreePower. Unlike traditional wireless chargers, which require the device to be perfectly aligned with the charging spot, FreePower offers full-surface charging from corner to corner. The base offers 18 dedicated charging coils that work intelligently to form an electromagnetic coupling to charge any device in any position. The 7.5-W charging pad can support up to three devices at a time.
Recommended for You:
11 Best Holiday Gifts for Mechanical Engineers
SKIL Self-Leveling Laser Level
Retail price: $139.00
A laser level is a crucial tool for the DIY engineer. The SKIL Self-Leveling Laser Level brings the level into the modern age. The level projects a bright green, 360-degree continuous horizontal line that spans the entire room, covering up to 100 feet in diameter. The advantage of this device is that it levels automatically and features intuitive indicators, so the user knows when the line isn't level. The level can also be used on projects that require diagonal lines by locking itself in the desired position. The complete kit comes with a tripod that can place laser lines at any height.
Amazon Astro Household Robot
Retail price: $999.99
Astro from Amazon brings advanced robotics into the home. The robot's primary purpose is to provide indoor monitoring, remote care for the elderly, and become a mobile home assistant. Astro is equipped with Amazon's Intelligent Motion, able to navigate itself around the house autonomously. The motion software allows Astro to follow and keep close to you and become a personal assistant on wheels. The same technology of Alexa's virtual voice assistant is integrated into Astro so you can call a loved one, set reminders, or play music. The robot can also be used as a part of Ring Protect security platform, bring monitored surveillance to your home.
Carlos M. González is special projects manager.
Related Content