ASMEs Five Strategic Technologies Cle...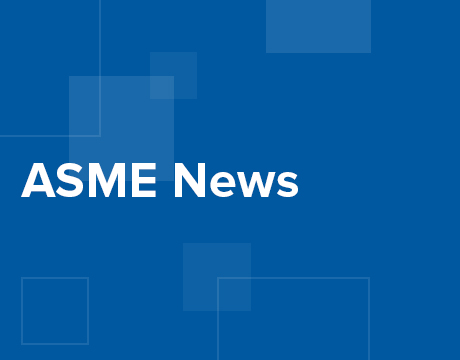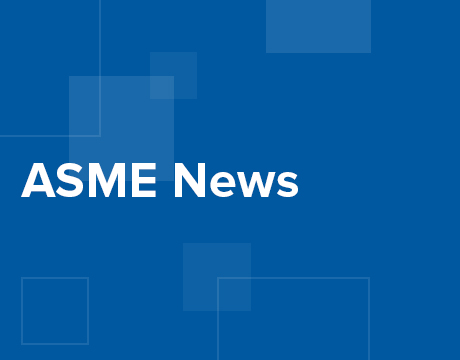 ASME's Five Strategic Technologies: Clean Energy
Jun 14, 2019
This is the fourth in a series of ASME News articles on the Society's five strategic technology focus areas:
robotics, bioengineering, clean energy, manufacturing and pressure technology. This article will focus on ASME's activities related to the topic of clean energy.
Of the many technologies under consideration during the process of identifying the Society's strategic technology areas, clean energy was seen as one particular area where ASME and its products and programs could have considerable impact.
Traditionally, the Society had not been especially active developing programs and products for clean energy technologies, which ASME defines as technologies that generate electric power through means that reduce or eliminate environmental emissions and impact. These technologies include renewable energy sources such as solar, wind, hydropower and energy storage technologies that capture clean energy produced at one time for use at a later time, such as battery technologies, pumped hydro, compressed air, fly wheels, thermal storage and hydrogen, as well as other zero-emission sources such as nuclear energy.
During the past year, however, ASME has raised its profile in clean energy considerably by establishing three new conference programs: the Offshore Wind Summit, the International Offshore Wind Technical Conference and the Advanced Clean Energy Summit.


The first of these, the Offshore Wind Summit program, launched last May in Houston with the successful ASME Offshore Wind Energy B2B Forum. The event, which brought together representatives from more than 50 companies, explored the current trends and advances in the offshore wind industry — a mature industry in Europe that is just beginning to gain momentum in the United States. A second event,
the Offshore Wind Summit
, which was held earlier this week in Boston, featured keynote presentations as panel discussions and presentations offering focused information and lessons learned from experienced developers, asset owners and operators in the offshore wind community. This program has been more business-focused.
The International Offshore Wind Technical Conference (IOWTC) program, which kicked off last November in San Francisco, continues with a second event slated for this November in St. Julian's, Malta. IOWTC 2019, to be held from Nov. 3-6, will feature more than 100 technical papers presented across two tracks. A scientific track will explore such topics as new fixed offshore concepts, new floating concepts, offshore turbines and modeling, structural analysis and model testing, while a project development track will address areas including permits, environmental issues, fabrication and industrialization, operations and maintenance, and offshore wind projects in Asia, Europe and the United States. A goal for the IOWTC program is to be the leader in offshore wind technology.
This September, ASME will launch a third clean energy conference program, the Advanced Clean Energy Summit (ACES). The inaugural ACES event, to take place Sept. 16-17 at the Curtis Hotel in Denver, Colo., will encompass a broad spectrum of clean energy applications including solar energy, nuclear energy, advanced energy systems, oil and gas, gas turbines, wind energy, material and energy recovery, environmental systems and energy storage. The conference's theme, "Evolving Into a Balanced Global Energy Portfolio," will be explored during technical sessions, workshops, discussions and panel presentations that will offer attendees the tools and information they will need to help their organizations better address clean energy's challenges and opportunities.
Examples of other activities related to clean energy taking place at ASME include:
- ASME collaborating with Clarion-PennWell media to create a Smart Energy Pavilion at the 2019 Power-Gen Conference in New Orleans this November. This Smart Energy Pavilion is expected to have up to eight content providers-sponsors bringing forward current trends and hot topics in clean energy technologies, such as smart grid, energy storage, digital energy, and block chain.
- ASME Standards & Certification's recent issuing of a draft standard for trial use, FE.1-2018: Rules for Construction of Fusion Energy Devices, which provides rules covering fusion-energy-related components such as vacuum vessels, cryostats and superconducting magnet structures and the interactions of these components, and related support structures;
- ASME Government Relation's convening of the congressional briefings "The Role of Nuclear Energy in U.S. Clean Energy Planning" this past March and the upcoming "Large Scale Energy Storage — Road to Realization" — featuring panelists Paul Denholm and Brian Miller from the National Renewable Energy Laboratory, Jason Burwen of the Energy Storage Association, and Ray Hohenstein from Fluence, a Siemens and AES company — on June 18;
- The presentation of the three-part Offshore Wind Webinar Series, Designing an Offshore Wind Farm, in April and May 2019; and
- The 2020 launch of the ASME Journal of Engineering for Sustainable Buildings and Cities, the publication of the April 2019 special issue of the ASME Journal of Solar Energy Engineering on concentrated solar chemistry, fuels and power, and the publication of special issues of the ASME Journal of Energy Resources Technology on the ASME 2018 12th International Conference on Energy Sustainability this month and papers from the 43rd International Technical Conference on Clean Energy next month.
Other products and programs related to clean energy are currently in the works at ASME as well. Be sure to check future issues of ASME News for updates.