AccessEngineering Upgrade Offers Memb...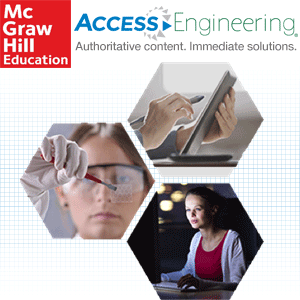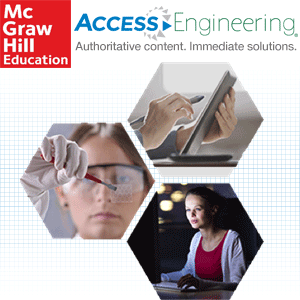 AccessEngineering Upgrade Offers Members Additional Content, Improved Features
Nov 8, 2019
AccessEngineering, the authoritative engineering reference platform that ASME offers exclusively to its members, was recently updated to include more engineering editorial content as well as improved navigational features such as enhanced browsing and filtering capabilities.
Launched by ASME and McGraw-Hill Education in 2015, AccessEngineering is a technical resource intended to help ASME members resolve practical engineering problems, conduct research and deliver projects more quickly and accurately. Most of titles available on AccessEngineering, which span all engineering disciplines, are accompanied by calculator tools, interactive graphs and downloadable tables that will increase your productivity at work or in school.
Updated features added during the recent site upgrade include:
An expanded editorial library including more than 900 instructional videos created by engineering faculty and more than 775 books with redesigned chapters featuring dynamic browsing.
Enhanced search algorithms and browsing capabilities using new, improved taxonomies.
New filtering options to help users focus on specific content types or specific equations.
Interactive tools for visualizing material properties and performing calculations.
AccessEngineering is available as a free member benefit to all ASME members. To watch a webinar offering an overview of the site's new features, visit www.asme.org/topics-resources/content/webinar-a-tour-of-the-new-accessengineering. To learn more about AccessEngineering, visit the Membership Benefits section of ASME.org.