Workforce Blog: Engineering the New Workplace After the Pandemic
Workforce Blog: Engineering the New Workplace After the Pandemic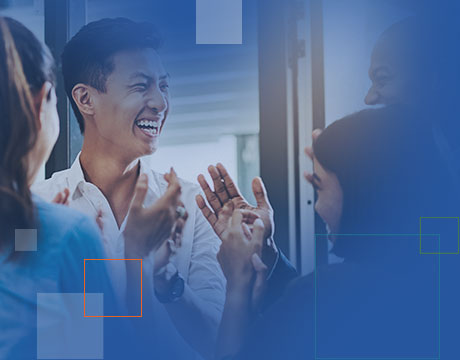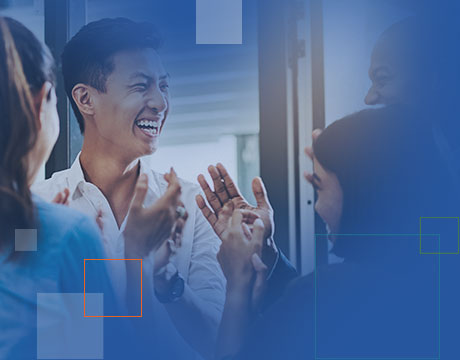 What steps can offices, factories, schools, and shops take to keep from spreading diseases?
Around the world, people are clamoring for a "return to normal" after widespread lockdowns of shops and workplaces to slow the transmission of the SARS-CoV-2 coronavirus. Even professionals, who can accomplish most of their jobs from laptop computers that can be placed on any table, claim to be miserable working from home. Perhaps they miss the frisson of human interaction that you get from random encounters with coworkers, or maybe they're supervisors who enjoy visual confirmation that they are "bosses." (Maybe they just hate video calls.) Regardless, before the end of summer many workplaces will be reopened.
The question will be: What steps can these offices, factories, schools, and shops take to keep from spreading the coronavirus to workers, students, and customers?
Recently, as part of the ASME video series
Rebooting After the Pandemic
, I had the distinct pleasure of discussing this topic with three engineers who are deeply knowledgeable about indoor air quality, the flow of air in interior spaces, and the spread of infection through buildings. The conversation left me both hopeful–there are a lot of steps that can be taken to better protect people inside buildings–and concerned as to whether existing buildings would be properly retrofitted.
Recommended for you
:
Podcast: Ventilation System to Prevent Virus Spread
Shelly Miller
, a mechanical engineering professor at the University of Colorado in Boulder, started off by defining a few key features that we need to pay attention to. "Workplaces that could be crowded, where people have assigned spaces, and with minimal ventilation–they may be at higher risk," she said. "The risk goes up when you spend more time in an environment where you have higher concentrations (of virus). Fresh outside air provided by ventilation systems can dilute those concentrations."
William Bahnfleth
, a professor of architecture at Penn State and a former president of ASHRAE, concurs. "When you put together low ventilation rate and high density, then you have a prescription for a superspreading event."
Adrien Mann
, director for SIMULIA worldwide industry solutions at Dassault Systèmes, has modeled airflow through various spaces and sees fundamental differences between types of workplaces. "The large difference between a factory and an office or school is that a factory has a large volume, so it's going to be more about the airflow," Mann said. "We had the chance to simulate environments–even our own offices–and what we saw is that because the airflow is guided through the hallways, it is very easy for the contaminant to transfer through the floors."
Bahnfleth suggested that building managers could look at making some changes to ventilation systems to help slow the disease spread. "The level of particle filtration in most systems that are just barely meeting code don't do a very good job of removing small particles the size that are produced by respiratory aerosols," Bahnfleth said. "We're suggesting a significant upgrade in filter efficiency."
You May Also Like
:
Energy Blog: Learning How to Beat the Heat
Since most office workers use those contaminated hallways to enter and exit, Mann said, those spaces create an environment for exposure.
Miller suggested that steps to protect building occupants can't be limited to the interior spaces. "Work environments and schools in particular need to consider who is coming into their buildings," Miller said. "Almost all transmissions happen in buildings, so we need to figure out who's coming into our buildings and why. I know that when we open our labs and classrooms, I want to know every day, What symptoms do you have? What temperature do you have? Have you been near anyone who has had the disease?"
It's all very thought-provoking. I admit having mixed feelings about returning to the office. As a writer and editor, I can operate just about anywhere and very much enjoy working from home. (The evening commute is particularly nice.) And as someone who contracted the coronavirus in the last days before ASME's Manhattan headquarters shut down, I wonder what might have happened if I had continued going into the office and unknowingly spread the virus to my coworkers. (My pneumonia didn't require hospitalization, but for others, it could have been quite severe.)
I know I don't think I'll look at open-plan offices and small conference rooms the same way ever again.
Read More about
:
The 3D Printed Office of the Future
But ASME is an organization based on collaboration–both among its staff and with volunteers and subject matter experts around the world. And up to now, collaboration has been best done face-to-face, in offices, labs, classrooms, or conference halls. If we can't replicate that collaboration in virtual spaces, and if we can't make our physical spaces safe over the near term, we may have to follow a pretty good suggestion that came out of the talk: wearing masks in the office the way we do in stores or other public places.
Until we have eliminated the coronavirus, face-to-face interaction will mean every face needs to be covered.
I urge you all to watch this conversation at
Rebooting After the Pandemic
Related Content