The Top Tech Trends for 2021
The Top Tech Trends for 2021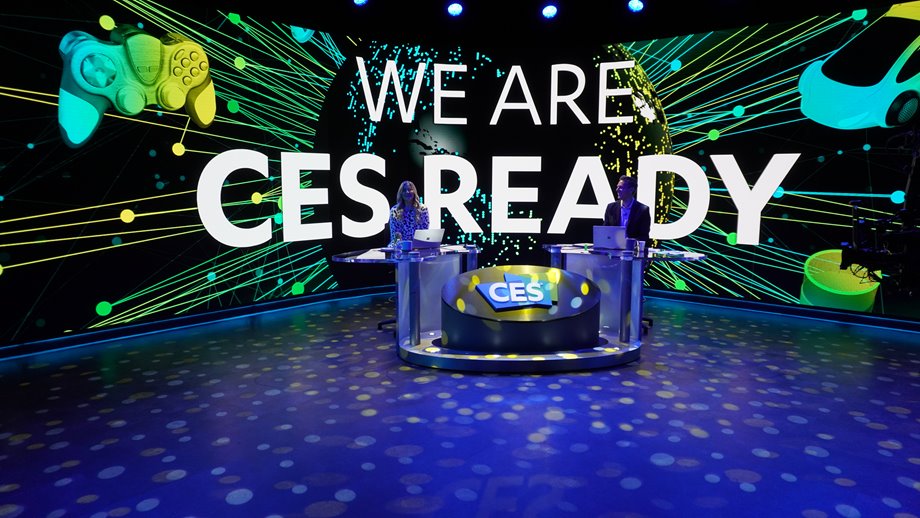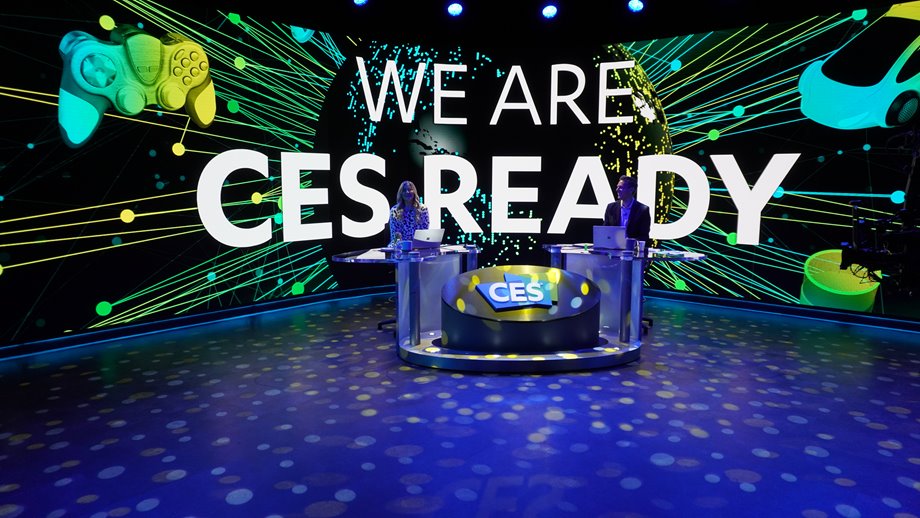 At the Consumer Electronics Show 2021, the top tech trends to watch out for in 2021 were announced. Industry areas such as robotics, digital health, and 5G were at the top of the list.
For the first time ever, the Consumer Electronics Show (CES) went virtual. CES is the largest electronics show in the world and is annually held in Las Vegas, Nev. The COVID-19 pandemic prevented CES 2021 from being hosted in person this year, forcing the Consumer Technology Association (CTA) to transition to its first-ever all-digital CES. Over 2,000 companies, including 700 startups from 37 countries, attended the event.
At CES, the CTA unveiled its top tech trends to watch for 2021. The coronavirus pandemic forced the rapid adoption of several burgeoning technologies. 5G, digital health, and robotics made great strides in 2020, mainly out of necessity due to COVID-19.
"The pandemic has pushed the fast-forward button on tech adoption, from our homes to our work to our doctor's offices," said Gary Shapiro, CTA president, and CEO, in a recent press release. "While the road to a full economic recovery is long and intertwined with a complex vaccine rollout, the tech industry's ability to meet the moment during this crisis has been critical."
Here are six key tech trends that will accelerate and innovate in 2021.
Digital Healthcare
The pandemic has forced the medical field to enter the digital space. Medical appointments via video chat and online patient care rose out of necessity in 2020 due to social distancing requirements. As a result, consumers are now looking toward more control over their health via tech products.
Several connected health monitoring devices were showcased this year. The CTA predicts by 2024 connected health monitoring devices will grow to $1.2 million in revenue, almost doubling 2020's revenue. VitalSight by Omron, for example, is a new remote patient monitoring device that will help users with hypertension monitor their vital statistics from home. The kit comes with a weight scale and blood pressure monitor connected to the internet and provides their primary care physicians with daily data. The system integrates directly with medical offices' electronic medical records and can help physicians predict their patient's health status.
Digital Transformation
Since many people have shifted to a remote lifestyle due to the pandemic, many organizations quickly transitioned to digital platforms to maintain their businesses. According to Steve Koenig, CTA's vice president of research, the transition to digital service is different for everyone.
"Digital transformation is not just a uniformed set of requirements or a punch list; it can take a lot of shapes and sizes. Some examples are small businesses needing to get online quickly with direct-to-consumer sales strategy or move to the cloud of data access for their workers or customers," Koenig said. Process automation was also a major reason many companies transitions to digital platforms.
Watch Our Video:
Augmented and Virtual Reality Advancements in 2021
According to Flexera's
2020 State of the Cloud Report
, 59 percent of organizations expect their cloud usage to exceed initial plans due to COVID-19, 61 percent plan to focus on cloud migration, and 83 percent cited cybersecurity as their top cloud challenge.
Outside of the industry sector, the public and consumer sector also saw a rise in digital transformation. For example, U.S. consumer spending on digital fitness increased by 30 percent to 35 percent. Nearly 93 percent of households with school-age children were engaging in some form of distance learning. Lastly, 88 percent of business organizations mandated their employees work from home, according to Gartner.
The Rise of Robots
Due to the lack of human interaction because of social distancing, the industry turned to robots to fill in the gap. In 2020, robots rose to new roles to help fill the labor gap. One of the primary use cases was to use robots for disinfecting purposes. Companies such as UVD Robots, Germ Falcon, and Xenex LightStrike introduced new robotic models that combined automation and UV-C light power. UV-C light can kill bacteria and viruses like the coronavirus up to 99.9 percent.
Robots as a delivery service also saw increased usage in 2020. Self-driving robot vehicles from Starship Technologies and Amazon's Scout delivery bot were used to deliver goods to consumers without the need for human interaction. Matternet M2 drones originally devised to deliver lab samples between buildings on a hospital campus, partnered with UPS and CVS to deliver goods.
Learn More About:
Using Robots to Deliver the Goods
Ahti Heinla, CEO of Starship Technologies, mentioned in the
Robotics to the Rescue
panel at CES how delivery is one of the most unautomated services still operating today. According to the CTA's
Autonomous Delivery Systems: Consumer Awareness & Favorability Study
released in June 2020, consumers are now more open to the idea of autonomous delivery, with 26 percent of consumers reporting that they would be in favor robotic delivery either via drones, sidewalk robots, or self-driving vehicles. E-commerce is expected to increase in 2021, and robots can help close the delivery gap.
Transportation Growth
The automotive industry has already been evolving over the last few years. Self-driving cars like Waymo and Tesla have entered limited commercial spaces. Many car companies are promising electric vehicle fleets over the next decade, and mobility as a service, whether it is ride sharing or electric scooters, has become more commonplace in busy metropolitan areas.
The CTA predicts that in 2021 cellular to vehicle-everything (C-V2X) connectivity will become a significant player. The launch of 5G networks in 2020 will accelerate how cars connect and communicate with infrastructure and each other. This will accelerate self-driving vehicles to become more mainstream.
General Motors CEO Mary Barra delivered the opening keynote and highlighted how GM's future is in electrification and flight. The company announced its first electric vertical-takeoff-and-landing vehicle (eVTOL). The automaker plans to develop a single-seat personal aircraft with a 90-kWh battery to provide speeds of up to 56 mph. GM also announced several electric vehicles, including the Cadillac Halo autonomous pod and GMC Hummer EV with 1,000 horsepower. According to Koenig, electric trucks play a large part in electric cars' success factor in the U.S. as the Ford F-150 is the number one selling vehicle in the country.
5G and Smart Cities
The new 5G networks will introduce faster networks to consumers. The CTA estimates 67 million 5G smartphones are expected to ship in 2021, a 298 percent growth over 2020. The 5G industry is expected to generate $39 billion in revenue, and over the next 15 years will generate 22.5 million 5G-related jobs to the market.
Read Our Infographic:
The Mobile Wave of 5G
5G will also enable smarter technologies to be implemented in cities. The COVID-19 pandemic has forced consumers to be extra conscious of touching surfaces, sanitized shared spaces, and digital tools to help navigate their daily lives. Cities will begin to embrace smart-voice-activated kiosks for information, networked sensors for live data, touchless enabled tech like NFC key entries, and air filters in public spaces. These technologies are each expected to be connected to the grid via 5G, ushering in the next stage of smart cities.
Carlos M. González is special projects manager.
Related Content