The Segway is Done; its Manufacturer ...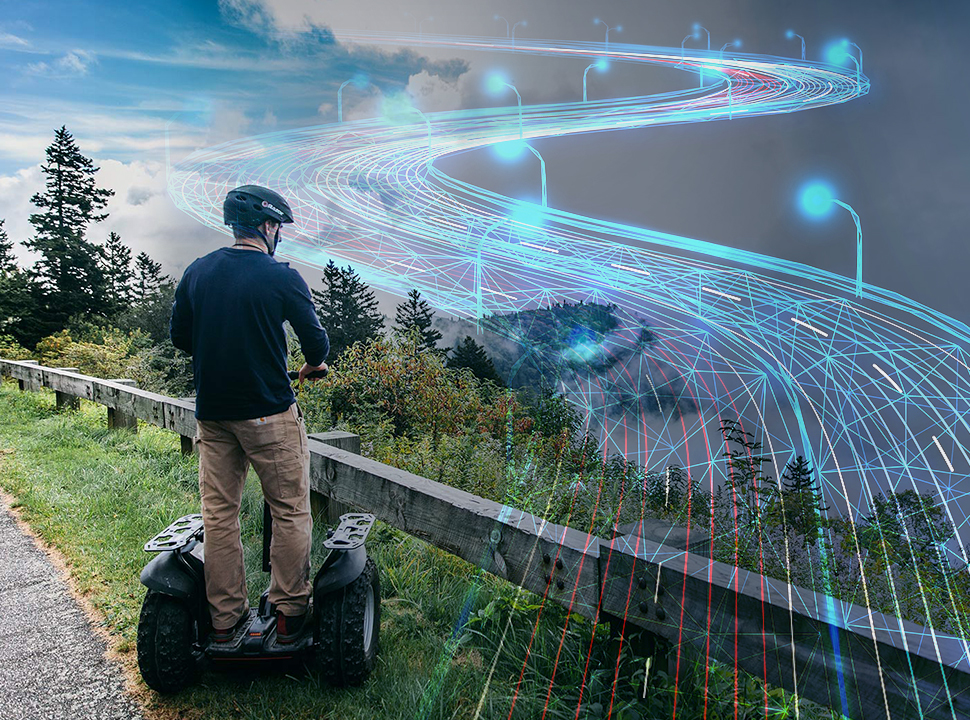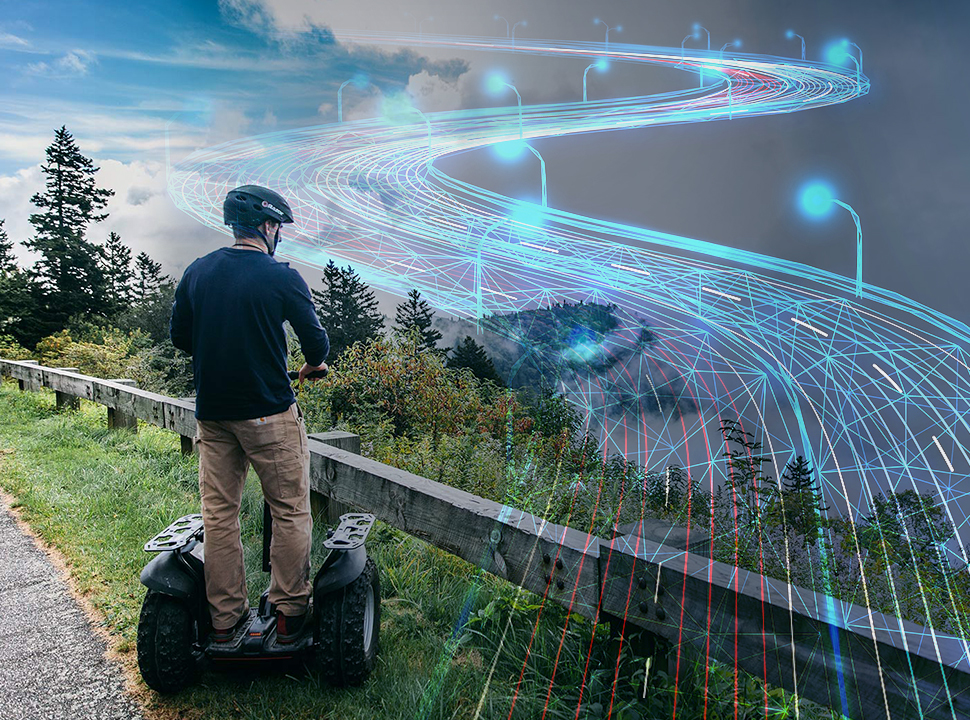 The signature personal transporter has been discontinued, but the company behind it, Segway, has introduced a slew of self-driving devices to complement its successful lines of electric scooters.
The Segway is Done; its Manufacturer is Not
Nov 23, 2021
The era of the city tour-by-Segway is ending. The manufacturer discounted the eponymous self-balancing, stand-on personal transportation (PT) devices in summer 2020.
The PT won't be missed at Segway-Ninebot headquarters. The self-balancing stand on machine made up only 1.5 percent of the company's revenue last year, according to Segway president Judy Cai. Ninebot purchased Segway in 2015.
In an attempt to pivot, Segway-Ninebot promptly introduced a slew of new products that includes a mobile egg-shaped thing, a robotic lawnmower that will not wander from the yard, and more scooters.
By pivoting its focus to more accepted forms of mobility, like electric scooters, Segway has captured 70 percent of the global scooter market and formed partnerships with shared-ride companies like Lyft and Jump.
Self-driving Lawnmower
Segway has gone beyond scooters, with the introduction in September of a robotic lawnmower Navimow. According to the company, the lawnmower does away with the need to install a boundary wire because it uses an algorithm to figure out a mowing path.
The mower resembles a gas- or electric-powered push mover without a handle for a human to hold. It uses GPS and other sensors to stay within the perimeter of the lawn. The sensors take over should the mower loses its GPS signal. The sensors can detect obstacles, such as a child or a dog running in its path, and its blades stop spinning if they get too close.
The Navimow cuts grass up to six inches high. And, it automatically does the dreaded part of lawnmowing: edging.
The Navimow features an app with programable custom features and comes at a hefty cost of about $3,000. A smaller version with a less powerful, 5.2-Ah battery costs $1,400.
Recommended for You:
Better Engineering Can Tame the Electric Scooter
Because Navimow is new to the market, Segway hasn't compiled or reported sales numbers. Of course, Segway expects the mower will do well.
A People Transporter
While the lawnmower is a practical, everyday tool, the company's S-Pod is not. Or at least not yet.
It was meant to launch this year but is still in its pilot phase.
The egg-shaped chair-on-wheels has an engine that allows it to reach speeds up to 24 miles per hour. It could be used at airports and on city streets, Segway says.
Some Segway watchers say it's a version of the company's personal transporter reconfigured for sitting rather than standing.
While this chair isn't a motorized wheelchair, it does resemble a wheelchair a bit in that it's a chair on wheels. And it's in keeping with Dean Kamen, the inventor of the Segway's vision for a wheelchair that contorts to allow those using it to climb stairs and walk a bit. He's long been a proponent of greater mobility for people who use wheelchairs.
In 2003—in partnership with Johnson & Johnson and DEKA, he introduced an all-terrain stair climbing electric wheelchair, the iBOT. At $30,000 the wheelchair was too expensive for many people. It didn't sell well.
The good news is a new version is set to gain FDA approval. Called iBOT PMD (Personal Mobility Device), the wheelchair has the same stair climbing and walking features as the original. A new configurable rehabilitation seating makes the iBOT accessible to a larger population, Kamen has said.
Kamen realized his goal for greater mobility around the same time the Segway PT was discontinued. Kamen sold the company itself in 2009.
Editor's Pick:
Discover Innovations within Autonomous Transportation
The original Segway people transporter that launched the company is no longer; however, the ur-scooter launched these many Segway-inspired transportation products, like the S-Pod and the Navimow.
If the S-Pod comes to market soon, you'll be able to take that city tour by self-driving egg.
Jean Thilmany is a science and technology writer based in St. Paul, Minn.