Studying the Side Effects of Vaping and E-Cigarettes
Studying the Side Effects of Vaping and E-Cigarettes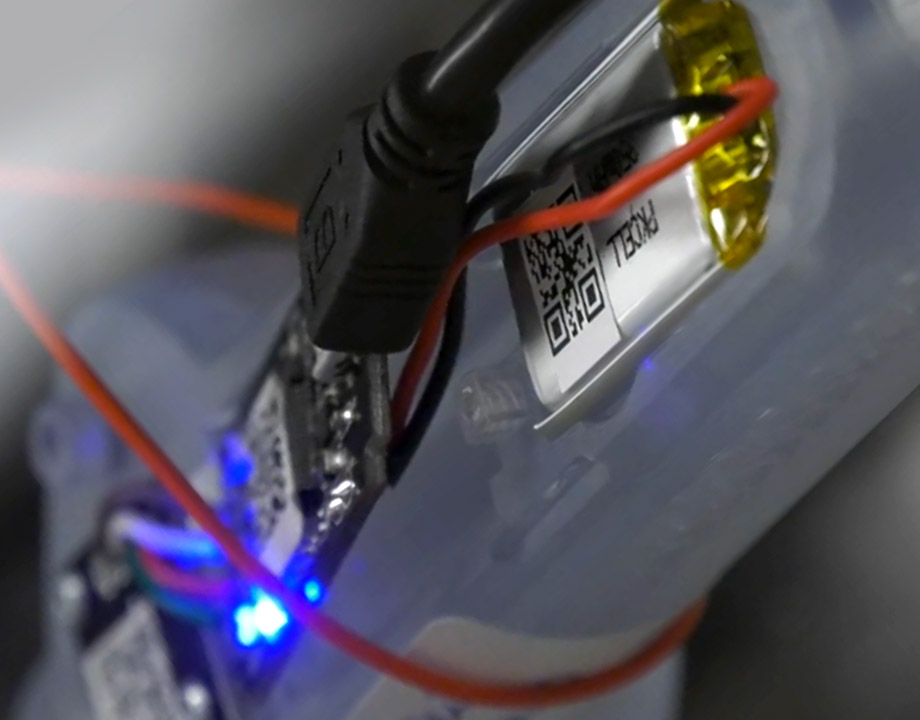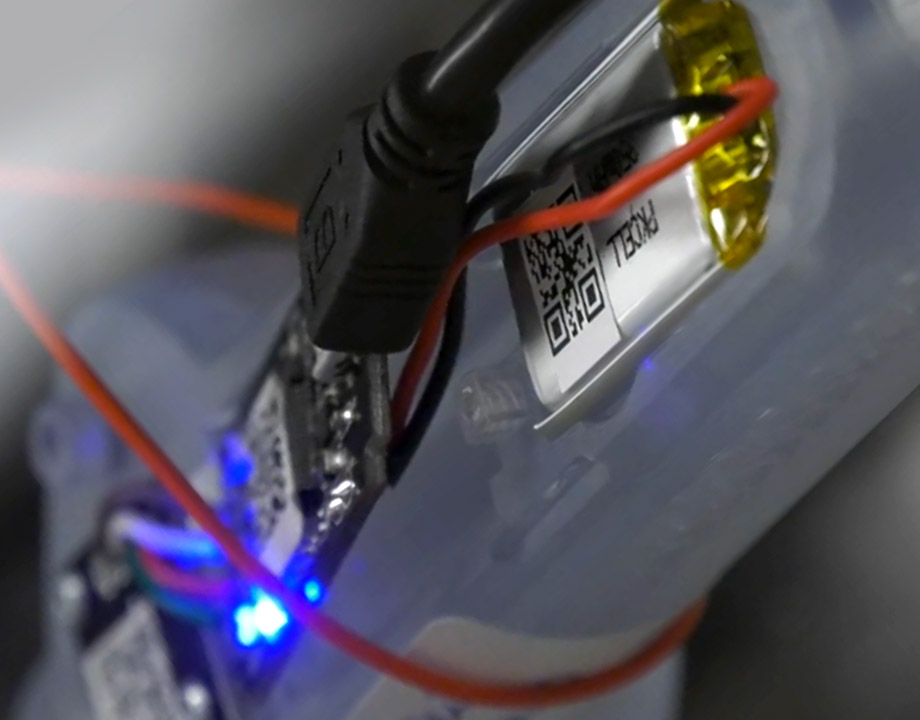 E-cigarette usage and toxicity is studied to fight the vaping health crisis. Photo: RIT
Risa Robinson couldn't afford the $25,000 price tag for a puffing machine for her lab. So, as a young mechanical engineer professor, she started designing and building her own equipment to conduct research on tracking particles deposited in smokers' bodies.
Now almost 20 years later, as the mechanical engineering department head at Rochester Institute of Technology's Kate Gleason College of Engineering and director of the Respiratory Technology Laboratory, she and her team continue to build their own equipment.
It's no longer necessary, but they believe they can do a better job building a machine to generate the puff in a well-controlled manner. They can customize the machine however they like, adding more features and designing the equipment to their exact specifications.
"There just weren't any mechanical puffing machines that we thought could drive a really well-controlled puff," Robinson said. "And we weren't seeing anything coming out."
After studying the machines' design and deciding that the components weren't so expensive and could even be improved upon, Robinson started to create her own. She formed a multidisciplinary design team of RIT experts, and after several iterations, she had a machine just to her liking and at less than half the cost of the ones on the market.
Today, by adapting designs for the equipment, the lab is at the forefront of research on e-cigarette usage and toxicity, and is playing a critical role in solving the current vaping crisis.
Further Reading:
6 Ways Engineers Heal a Broken Heart
Her team includes two other faculty members, Edward Hensel, professor of mechanical engineering and associate dean for research, and Nathan Eddingsaas, professor, College of Science; and doctoral and graduate students.
"Adaptation was necessary when e-cigarettes came on the market, because that research involved liquid droplets suspended in air rather than solid particulates," Robinson said. "You have to capture that differently."
Some of the team's most recent work involved developing monitoring devices to capture the actual behavior of users in their day-to-day lives. That's because Robinson's research over the years has found that "mechanized smoking" by subjects on a lab machine "does not represent realistic behavior and thus does not represent realistic exposure to harmful constituents,"
as she explained in a recent article
.
Her team's testing with the monitoring devices takes place in "the natural environment" as test subjects go about their everyday lives.
"We want to capture every puff they take whether it be a puff of a cigarette or an e-cig, and we also study hookah," Robinson said. "We call it poly-use behavior. In order to do that we had to develop monitors [in a form] conducive to having folks carry them around in addition to their product."
To develop the portable monitors for e-cigarettes, she added more team members—an industrial designer and a computer engineer designed the board. They joined a mechanical engineer who designed the entire package and interface.
So now there are monitors for cigarettes, for vape pens, and for Juul pods that record every puff taken and store that data. The data is then transferred to the customized puffing machines in her lab that play back the actual puffing patterns and frequencies of smokers. This allows researchers to work with real-life usage data.
One recent study involved 75 users of cigarettes and hookahs recording their puffs over the course of a week. Smokers took home two devices in order to capture their patterns of cigarette smoking and their hookah use.
"We could see how much nicotine they were getting and how much aerosol they were getting from each product, and the relative risk each product was giving each user," Robinson said.
Further Reading:
The Best Baby Monitor
Robinson's career path was set in motion when she took a course in aerosol mechanics in grad school. "I just fell in love with the interdisciplinary link between mechanical engineering and the effect of how we can apply these tools to the human body," she said.
Learning about tracking and tracing particles led her to studying smokers and where deposits of particles are going in the body. The assumption was that particles are deposited into the lungs, she said, but that's not where the particles are actually depositing. "There was a big disconnect between the models and what was being measured in vivo," she said.
That problem became the topic of her dissertation. Robinson's goal was to improve the model prediction and ultimately made her an authority on aerosol mechanics, fluid dynamics, and particle transport and deposition in systems, including the respiratory tract.
Some of her earlier work was comparing cigarettes which were marketed as being safer because of less tar and less nicotine. Robinson found that while the so-called safer cigarettes did emit less harmful particles inside the smoker's body, the "side stream" smoke that came off the cigarette was more toxic to others.
As the marketplace changed, Robinson's team began adjusting their techniques, adding puffing machines that would accept data from the monitors that captured actual use.
One goal, she said, is to "get people to recognize that we can't just have a benchtop experiment to compare products. We really need to see how the products are being used.
"We are hoping (to find out) as we do more and more of these studies comparing products and showing the difference between the lab differential risk and the natural environment differential risk. When a new product comes on the market, if the manufacturer wants to claim the product is safer, you really have to send it out to the natural environment to test and not just put it on the bench."
Nancy S. Giges is a technology writer.
Related Content