Robotics Blog: Digital Twins for Robot Installations
Robotics Blog: Digital Twins for Robot Installations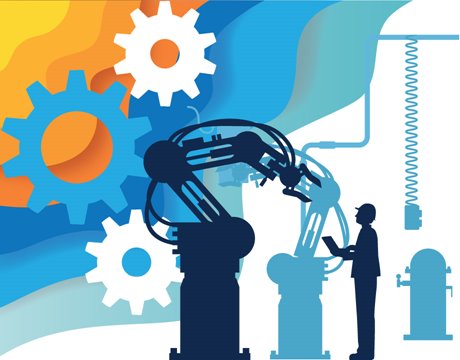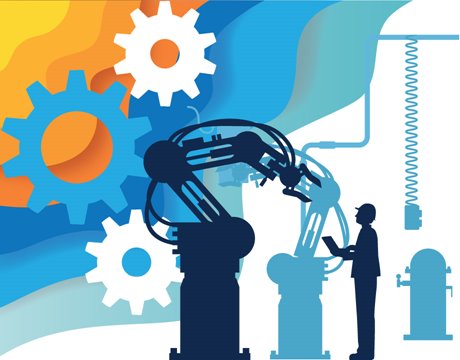 Digital twins' powerful simulation capabilities are now making waves in robotic installations.
Digital twins are powerful. As described by Industrial Internet Consortium in the whitepaper
Digital Twins for Industrial Applications
, the digital twin "represent objects in the real world dynamically… connected to their respective real-world twin, sometimes in real-time, to collect and organize data from the corresponding real-world objects."
There are several use cases of how digital twins are being deployed. In the oil and gas industry, they can be found to monitor well drilling, process automation to maintain and monitor machine status, and for predictive maintenance of equipment. These examples provide a deeper level of insight into the future by combining the Internet of Things and connected networks.
One of the examples that has impressed me the most is digital twin use in robotics. Robots are at the forefront of several different technologies. Artificial intelligence and machine learning integration with robots provide advanced machine vision capabilities, built-in safety features, and easier programming protocols.
Now with the digital twin, engineers can install and layout robot setups faster than before.
Listen to ASME TechCast:
Lockheed Martin's Digital Twin Journey
The recent blog post,
Digital twins: How they can help scale up industrial robotics AI
, explained how useful a digital twin for robotic installations could be.
"By utilizing the digital twin of the production system and the product, it is now possible to significantly shorten the time taken to set up and validate a robotic system with integrated vision and machine learning," said Zachi Mann and Shahar Zuler, Siemens software engineers, and Albert Harouninan researcher and software engineering. "Instead of spending a lot of time and resources on setting up the equipment, capturing many images, and manually annotating them, it is now possible to do so easily and automatically within a virtual environment."
Recently, ABB demonstrated a great example of this process
in a COVID-19 testing facility
. Singapore is looking to ramp up its nation-wide testing capabilities and has employed ABB's high-precision automated laboratory system, known as the Rapid Automated Volumate Enhancer (RAVE). The system automates some of the manual steps necessary to test COVID-19 samples. The use of the RAVE allows the facility to test up to 4,000 samples in a single day. The RAVE system made its debut in July of this year and uses four IRB 910 SCARA units to automate the picking, placing, and sorting of samples.
ABB collaborated with the Agency for Science, Technology and Research's (A*STAR) Advanced Remanufacturing and Technology Centre (ARTC) and the Singapore Institute of Manufacturing Technology (SIMTech), as well as the Diagnostics Development (DxD) Hub, a national platform hosted by A*STAR.
ABB's RobotStudio simulation software was used to create a digital twin to ensure quick and easy installation. RobotStudio provides a virtual simulation that allows users to perfect robotic installation, train workers on operating the robots with AR or VR tools, and determine the optimal tool path for increased productivity. What perhaps took months of pre-planning can now be shortened down to just days.
The use of the RobotStudio allowed for fast deployment of the RAVE lab, and due to its success, the testing facility has ordered 14 more units.
The ability to create a digital twin of the SCARA robots is a new feature to RobotStudio. This past April, ABB announced the add-on Robot Control Mate which enabled users for the first-time to calibrate and control the robot's physical movements in real-time.
You May Also Like:
Computational Lung Model May Guide How Ventilators are Used
"Simplifying the installation, programming, and operation of robots offers our customers so many benefits, including offsetting talent shortages and helping subject matter experts become new robot users," said Darren Hung, ABB's global product manager for small robots, in a recent press release. "Adding our new Robot Control Mate functionality to RobotStudio will make it even more straightforward to setup robotic automation solutions."
Digital twins in robotics will enable faster installations and easier setups, allowing for higher adoption of robots within industrial settings, most likely not thought possible before.
For more insight, register for ASME's Digital Twin Summit, November 11-12.
Related Content