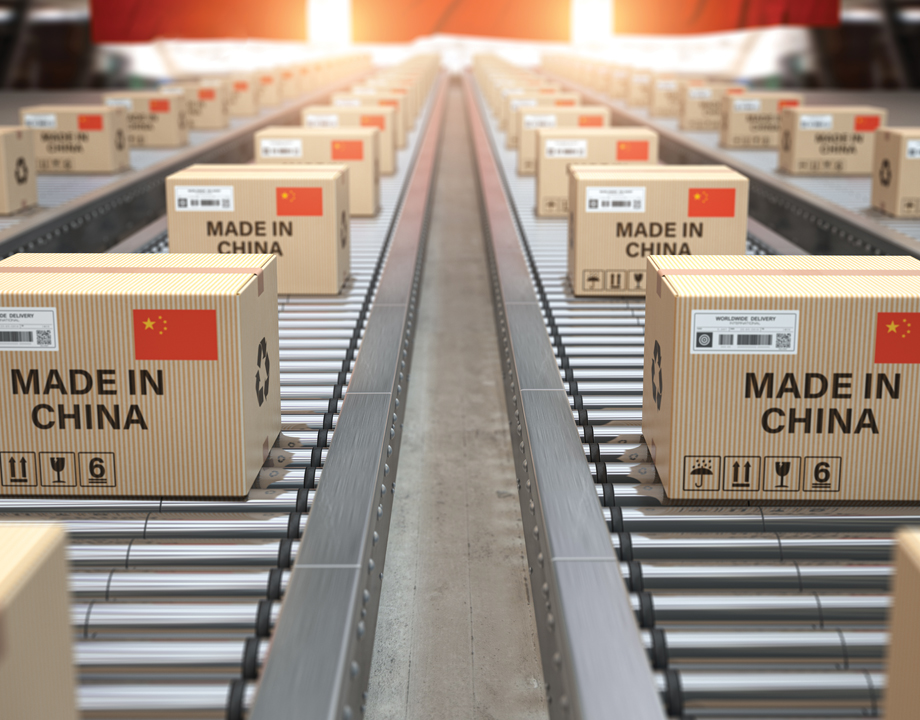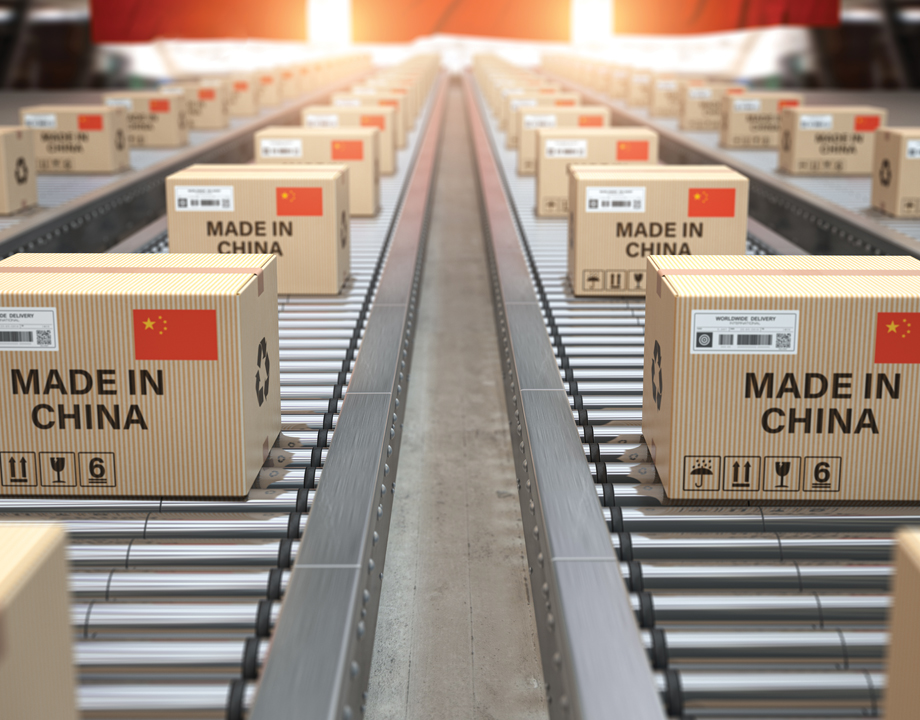 Coronavirus exposed the fragility of the world's manufacturing hub. But changing the game is not easy.
The coronavirus pandemic exposed the downside of sourcing much of global manufacturing in one country. Moving that production elsewhere—or even returning some of it to the United States—is easier said than done.
The global supply chain is a finely tuned machine, funneling components from across the globe to manufacturers who assemble them into finished products. It's built on a foundation of lean manufacturing principles, and when it works, it provides high quality parts at the lowest costs.
In early 2020, that finely tuned machine ground to halt. Countries temporarily shut down factories and other business in order to limit the spread of COVID-19, leaving manufacturers in the rest of the world without adequate stockpiles of components and other materials.
The global shutdown put the spotlight on China, the country first affected by the coronavirus and where the great bulk of the world's goods are manufactured. China accounts for a whopping 35 percent of global manufacturing output, according to consulting and research firm McKinsey Global Institute. When China stopped working to contain the virus, the shutdown cascaded across the world. For instance, production of critical medical and personal protective equipment, which has been concentrated in Chinese factories, petered out or stopped altogether, leaving health care workers dealing with shortages.
The pandemic highlighted the vulnerabilities of concentrating so much production in one place. In the United States, members of Congress have introduced a variety of bills aimed at bringing manufacturing back to the U.S. Some manufacturers, smarting from buckling supply chains, began to reassess their ptions.
Even before COVID-19, however, some companies were looking elsewhere, not only to diversify operations, but to find lower-cost operations and escape burdensome tariffs imposed by the U.S. on imports from China. Hasbro Toys announced in 2019 it would move some of its production to Vietnam and India, forecasting the percentage of its goods produced in China would drop to 50 percent, from two-thirds, by the end of 2020. Some multinational firms, such as Intel, Sharp, Apple, and Google, also have announced plans to diversify and move portions of their manufacturing to Vietnam.
Kearney, the Chicago-based global manufacturing consulting firm, confirmed the trend out of China in a recently released research report, "U.S. Reshoring Index." In 2019, there was a "dramatic reversal" of a five-year trend, Kearney found, with domestic U.S. manufacturing garnering a greater share compared to 14 Asian exporters. China took the biggest hit.
COVID-19 sealed the deal, according to the firm. In 2019, companies actively moved to deal with a "major disruption," the U.S.-China trade war, by reducing imports of manufactured goods from China while increasing imports from other countries in Asia as well as Mexico.
"2020 dawned with a disruption of a new order of magnitude—COVID-19. The full extent of the societal and economic trauma the coronavirus pandemic may cause is unknown. But it will be historic. As a result, we forecast that companies will be compelled to go much further in rethinking their sourcing strategies—indeed, their entire supply chains," the report stated.
"Specifically, we expect companies will be increasingly inclined to spread their risks, as opposed to putting all their eggs in the lowest-cost basket," the report continued. "More fundamentally, we anticipate that the threat of future crises will compel companies to restructure their global supply chains with an eye toward increased resilience, as well as lower risks and costs, as resilience is the key to operating profitably in the face of ongoing disruptions."
Shoe manufacturers, toymakers, and apparel producers have been shifting out of China for some time, affected by an eight-fold rise in average wages paid to industrial workers since 2004. The average hourly manufacturing compensation in China now sits at $4.12, according to Barclays research, versus, for instance, $1.59 in India.
Even so, manufacturers are not abandoning China entirely. Its infrastructure and nimble operations will continue to make it a global hub.
"They're not pulling everything out of China, but they are looking to add additional manufacturing locations/ sources outside of China," said Patrick Van den Bossche, a Kearney partner and co-author of the reshoring index. "A country like Vietnam is an interesting alternative," Van den Bossche continued, "but that country's labor force is tiny compared to China's and the infrastructure and ecosystem has only just been built. So when they're competing against the well-oiled machine that is China Manufacturing, both in capacity and capability, they're still at a disadvantage."

The Lure Remains
China's domestic market remains huge. Multinational firms that have been operating for years in China remain entrenched because of the market. Engine maker Cummins Inc., for instance, has been in China for over 40 years and now has 30 operating entities and 19 manufacturing plants across China to produce engines and parts, mostly for Chinese domestic consumption. Last year, 40 percent of the engines Cummins produced came from China. Some 40 percent of the firm's total manufacturing output is based in China, according to the firm.
Cummins also has moved to dual sourcing for parts of its supply chain, even prior to COVID, said spokesman Jon M. Mills. "COVID impacted the supply chain globally and we tried to mitigate through dual sourcing," he said. "But we had that in place for a long time. COVID made us speed more quickly to a regional path."
Editor's Pick:
Podcast: Ergonomic tools for manufacturing
Other U.S. companies operating in China also report they have at present no plans to relocate production and supply chains or sourcing outside of China. A recent mini survey by the American chambers of commerce in Beijing and Shanghai and PricewaterhouseCoopers of member firms shows more than 70 percent have no immediate plans to change operations and 96 percent expect a return to normal within six months. Another 40 percent reported their long-term supply chain strategy within China will remain the same despite the COVID-19 disruption, while 52 percent of firms believe it is too soon to tell. Transportation and logistics challenges are the most important immediate problem, followed by suppliers unable to operate at full capacity.
The survey was a supplement to a 2019 survey about the impact of bilateral trade relations between the U.S. and China and targeted senior executives from U.S. firms with global revenue of $500 million or more from health care, industrial products, consumer products, and information technology industries.

Government Action
Moving manufacturing and supply chains back to the U.S. would be costly, but there are multiple efforts in Congress to assist. A bipartisan group of lawmakers is backing one bill introduced in the Senate that targets semiconductors. Chip design is dominated by the U.S., but most manufacturing is done overseas.
The Semiconductor Industry Association said U.S. semiconductor companies account for 47 percent of global chip sales but just 12 percent of manufacturing. China now is investing heavily in chip production and is gaining ground, according to the group. The bill would create a tax credit for investors to deduct 40 percent of the cost of building a semiconductor plant or purchasing equipment from their taxes. It also would create a $10-billion fund to match state and local incentives for building a new plant.
Other bills specifically target the medical supply chain, whose frailties were exposed by pandemic shutdown. The Medical Supply Chain Security Act, first introduced in the Senate, would give new authority to the U.S. Food and Drug Administration to request information from manufacturers of essential drugs or devices regarding all aspects of manufacturing capacity, including sourcing of component parts, active pharmaceutical ingredients, use of scarce raw materials and other details.
As part of the CARES Act passed by Congress in March 2020, the Department of Health and Human Services is required to work with the National Academies to produce a report assessing and evaluating the medical device and pharmaceutical supply chain, emphasizing critical drugs and devices, and recommend solutions to redundancy and domestic manufacturing.
Still, there has been pushback on government efforts to bring some manufacturing back to the U.S. The Pharmaceutical Research and Manufacturers of America, the industry's largest trade group, is urging caution in disrupting supply chains, based mostly on cost. Cheap labor costs in China and India have pushed much of the production to those countries.
Others warn that diverse supply chain enables the industry to respond quickly in supply chain sourcing during health crises or emergencies. Bringing even some of the manufacturing back to the U.S. would be expensive. The Trump administration recently floated a $354-million contract with Phlow Corporation and partners to build a generic medicine and active pharmaceutical ingredient plant in Virginia. It is one of the largest awards given by the Biomedical Advanced Research and Development Authority, and could grow to $812 million over 10 years. Critics say that its expense is unwarranted when a working supply chain already exists. But the consortium is betting on automation to make the project profitable.
Reader's Choice:
Manufacturing Blog: Smarter Manufacturing after the COVID-19 Pandemic
"There's been a migration of pharmaceutical manufacturing outside of the U.S.," said J. Bernard Gupton, chair of the chemical engineering department at Virginia Commonwealth University, and founder of its Medicines for All Institute. It is a member of the group developing the new pharmaceutical plant.
"When you start looking at the platforms being used to produce these drugs, they have a lot of flexibility and they're using batch manufacturing techniques to be able to produce the active ingredients as well as formulated products," he said. Batch manufacturing is labor-intensive, meaning that companies will set up facilities in places where wages are the lowest. A shift to continuous manufacturing of ingredients would decrease the importance of labor cost and enable companies to shift back to higher-wage countries, Gupton said.
Gupton has a long history in pharmaceuticals, and believes previous work in producing HIV drugs is a platform for improving the chemistry of feedstock materials, reducing waste and automating the production process.
"I think the interesting thing about this is this is not new technology," he said. "This is just new to pharmaceutical using content continuous manufacturing and the reason is because the margins are so low."
Using the same processes to produce generic drugs should drive the costs down, he said. Capital costs are reduced because a smaller plant can house continuous processing trains, and automation drives down production costs. Continuous processing reduces costs, producing a failure about once in a thousand operations compared to 20 to 30 in a batch process.
"You can see where there's an opportunity to be able to improve the product quality as well as the cost structure," he said. "I think the last number I saw was something around 80 percent of all the drugs consumed in the U.S. are generics by nature. If we can actually drive down the cost of the generic it's going to have a bigger impact on the overall population of the U.S."
Too Big to Leave
China is huge. The Chinese market for luxury goods, automobiles, and cellphones is the largest in the world, reports McKinsey, accounting for 30 percent or more of worldwide consumption. Its vast and mature manufacturing sector, labor force, and talent pool still offer great benefits to manufacturers. The sheer size of the Chinese market will keep a hold on U.S. and other manufacturers, at least for now.
More for You:
Workforce Blog: Engineering the New Workplace after the Pandemic
"In the short run, it'll be almost impossible to cut off ties with China since they've already cranked their manufacturing plants back up and other potential alternative countries, including India, Malaysia, et cetera, are still not fully up and running," said Van den Bossche. "So many companies are already turning back to China to replenish their depleted inventories."
Industries determined to be critical or essential by national governments—such as pharmaceuticals, personal protection equipment, or defense—will likely be forced to establish new, domestic manufacturing plants in light of the vulnerabilities exposed during the first months of the COVID-19 crisis. France, for instance, recently mandated domestic manufacturing for pharmaceuticals.
Many in the United States are pushing for the same. But as Van den Bossche points out, those sectors are not price sensitive. "For many others it's more likely that companies now overly reliant on China will diversify their supply chain by moving a portion of their manufacturing elsewhere, to Vietnam, India, Mexico, and even in some cases the U.S.," he said. "But it's highly unlikely they'll move out of China entirely. Not just because of the lack of a comparable alternative but also because companies don't want to lose out on participating in the Chinese consumer market."
John Kosowatz is senior editor.
Related Content