Manufacturing Blog: Smarter Manufactu...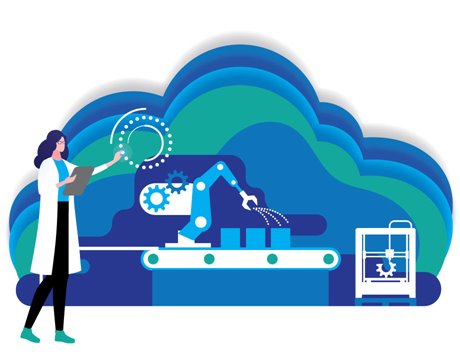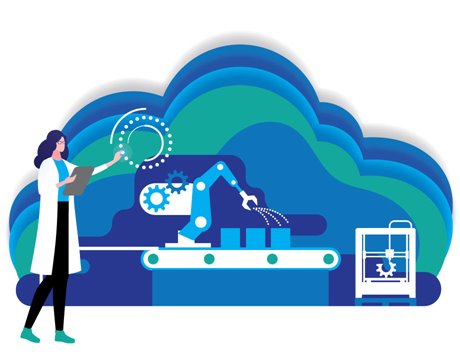 Manufacturing Blog: Smarter Manufacturing after the COVID-19 Pandemic
Jun 30, 2020
When I used to work as a mechanical engineer in the aviation industry, my job was 70 percent digital and 30 percent physical. The digital tools were the same ones many engineers use today: a computer-aided design platform; simulation tools for kinematics and stress tests; and product lifecycle management software to create engineering changes and order parts; as well as email, instant messaging, and all other types of modern office tools.
The physical aspects of my job were the intangible ones like walking over to someone's desk to discuss a design change, heading down to the manufacturing line to see a new part installation for myself, or even the red markups on printed drawing sheets from my supervisors.
In the face of the COVID-19 pandemic, the manufacturing and design industry is being forced to revisit these physical interactions and are being asked to design not only digitally, but also smarter and more efficiently.
Reader's Choice:
Workforce Blog: Engineering the New Workplace After the Pandemic
Our fifth conversation in the
Rebooting After the Pandemic
series was an exploration of how engineers will have to manufacture smarter—relying on digital tools and additive manufacturing, and less on physical inspection, product iteration, and post-production revision.
At Protolabs, the company has focused on pushing the design cycle to the left and utilizing more than ever the digital tools available to them.
"I think one of the key lessons that we learned throughout this is that automation and digitalization, when done correctly, lead to stability and flexibility," said Rob Bodor, vice president and general manager of the Americas for Protolabs.
More for You:
Robotics Blog: Making Robots Ubiquitous Post-Pandemic
"Part of what we've done is introduced software and automation into the front end of the manufacturing process for both our traditional and newer manufacturing processes like injection molding and machining sheet metal fabrication and 3D printing. That's allowed us to help meet urgent demand needs."
The digital tools engineers use can only really function with the right amount of data. Capturing the physical environment accurately, and translating that into the virtual world, is how engineers can design accurately in a digital space.
"Our desire is to move toward in-process, sensing, and detection. Those kinds of things are ultimately what's enabling us to transition very rapidly," said John Wilczynski, executive director at America Makes. "Specific to the COVID-19 crisis, we realized we didn't necessarily have the digital data we needed to immediately fill the need for some of the shortages that existed. We can solve that, in theory, and in practice, by having a digital stockpile and multiple processes qualified at some level for the most critical components."
As manufacturing companies transition from legacy tools into a digital toolset, the skilled labor force will also need to evolve. "The nature of the skilled workforce is going to [transition into] an engineering supervisory role over systems that have self-control, rather than interjecting themselves into the process with manual intervention," said Dan Skulan, general manager of industrial metrology at Renishaw.
Editor's Pick:
Bioengineering Blog: Simulation Does Not Replace Physical Testing
As an expert in metrology—the measurement of tools and systems to create traceability, repeatability, and accuracy within the manufacturing process—Skulan highlights that since we are relying on the digital process to move manufacturing forward, the accuracy of data is extremely crucial.
"When you get into automated systems, there are a lot of things that are done by humans that are overlooked," said Skulan. The operator is using his knowledge to not only manufacture the part, but also his years of experience to feel the finishes on the part, listen to the machine if it was operating efficiently, and monitor the overall production line.
"To help people understand the transition from manual operations to automated operations, basing that on sound metrology and measurement principles, that's where the connection is with simulation, 3D modeling, and the digital twin. In 3D printing, you apply metrology to the models and to the equipment to ensure its capability," said Skulan. By capturing data accurately, and ensuring the digital model meets the physical one, it is the only way manufacturing can move forward into the digital landscape.
Carlos M. Gonz
á
lez is special projects manager.