Reaching U.S. Offshore Wind Energy Goals
Reaching U.S. Offshore Wind Energy Goals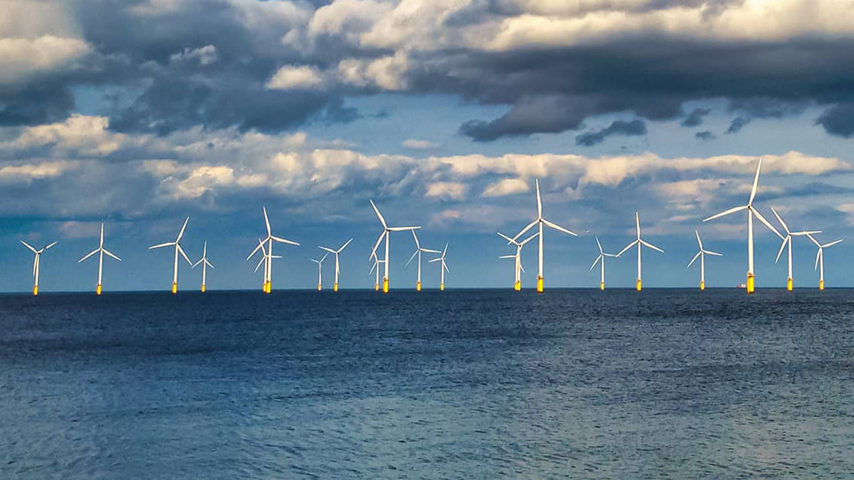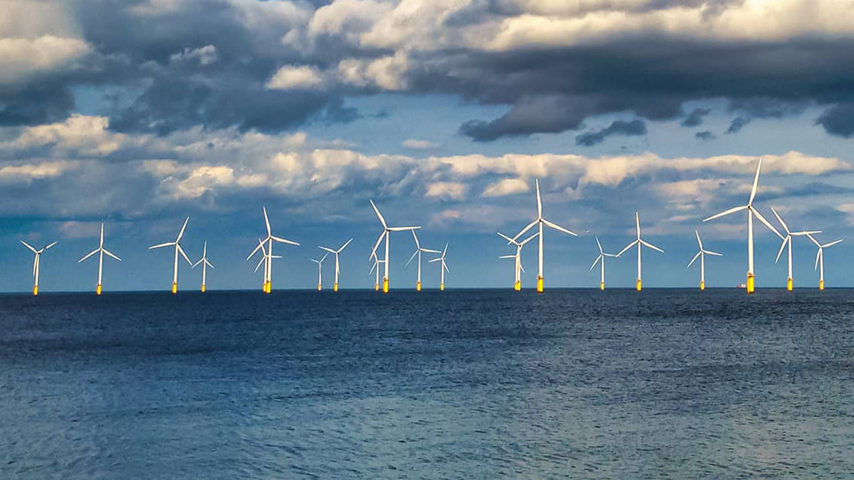 Adequate funding and robust port and vessel infrastructure are among the challenges to reaching aggressive U.S. goals for offshore wind energy.
The United States has set a national offshore wind energy
goal
of 30 gigawatts to be achieved by 2030. To do so, the U.S. will require 2,100 wind turbines, 6,800 miles of cable and thousands of other components, including labor.
In a January 2023
report
,
A Supply Chain Road Map for Offshore Wind
, the National Renewable Energy Laboratory (NREL) outlined a few parameters the industry and government need to be aware of to successfully meet offshore wind energy goals. Among these: A domestic supply chain that can supply 4-6 gigawatts of projects per year will likely require an investment of at least $22 billion in ports, large installation vessels, and manufacturing facilities.
Offshore wind production
The U.S. offshore wind energy industry must overcome a few challenges quickly, said Matt Shields, an NREL offshore wind energy analyst, and study lead. First, "there's still an investment risk associated with new ports, vessels, and manufacturing facilities in the U.S. because they're not sure if they're going to have a consistent demand pipeline," Shields said.
Become a Member:
How to Join ASME
And while the
Inflation Reduction Act
(IRA) of 2022 includes tax credits for offshore wind manufacturing, they're available for components like blades, nacelles, towers, and foundations. Power cables that connect turbines and the wind farm to the shore are not covered. "Incentive mechanisms like the IRA are helpful and will likely help to move more manufacturing to the U.S., but "there's still uncertainty about the value proposition," Shields said, "is it enough for a manufacturer to uproot all their existing supply chains, which might be in Europe or Asia and bring those components to the U.S.?" The answer is unclear.
Maintaining cost competitiveness while delivering job equity is another consideration. Care is being taken to make the siting of manufacturing facilities more equitable, especially for disadvantaged communities that have withstood the ebb and flow of various industries setting up shop and leaving.
"We have to make sure that we are properly communicating opportunities, being transparent about risks and challenges and delays and cost overruns," Shields said. In addition, the industry can set up training opportunities for communities to gain the necessary skills to be employed in these facilities, he added.
According to the NREL study, "a domestic supply chain could create 10,000 full-time equivalent jobs in major-component manufacturing facilities by 2030, with up to five times as many opportunities for supplier jobs, all of which could span the country."
The problem of size
The lack of adequate funding for port and vessel infrastructure is also a problem, especially because unlike other machines, components for offshore wind farms are extremely large and can't fit on trucks or rail cars, Shields said. Each blade will be over 100 m long, about as long as a football field. So, they have to be manufactured in facilities on ports and transported by specialized vessels that need to be stable in the erratic climate of the sea. "These types of vessels for the most part don't exist in the U.S. right now," Shields pointed out.
More for You:
Harnessing Offshore Wind Energy Using Floating Wind Turbine Farms

"You have to build the wind turbine system, the foundations, the cables, the vessels, the ports, the grid, everything in parallel," Shields explained. The full-systems approach might offer similarities with the manufacturing of a rocket ship. "But the breadth of the supply chain and the infrastructure for offshore wind presents a [unique] challenge of scale," Shields added.
Even the cranes involved in transporting equipment have to lift hundreds of tons. Co-opting existing ports without additional investment in high-load bearing wharves, upland storage areas, and deep draft navigation channels is not a viable option. Complicating the situation is the
Jones Act
, which stipulates that cargo in the United States must be transported from port-to-port (including port-to-offshore wind turbine) by U.S.-built ships.
Scalability need
There is an established industry in Europe with well-developed expertise and supply chains that the United States is hoping to lean on in the short-term. Even so, the process is not likely a direct cut-and-paste and needs to be customized for the American landscape.
Today's American offshore wind turbine manufacturers each have proprietary designs and are focusing research efforts on increasing turbine size to deliver more wattage per installation. While that is a noteworthy goal, it might be time for factory optimization of wind turbine manufacturing so the U.S. can churn out more units by instituting an established and reproducible process, Shields said.
There has been customer pressure to build bigger turbines, but industry experts are also cautioning that the size arms race delivers a piecemeal approach that is unsustainable at scale. Bigger turbines also require bigger factories, vessels, and ports, so there are additional costs associated with this upsizing.
Optimistic future
Despite the many variables, there's reason for hope, Shields says. While international supply chains will have to be leveraged in the near term, there's a lot we can learn from the experience.
"We can then optimize what we need for the U.S. market and have the supply chain in place at that time," Shields said.
Poornima Apte is a technology writer based in Walpole, Mass.
Related Content