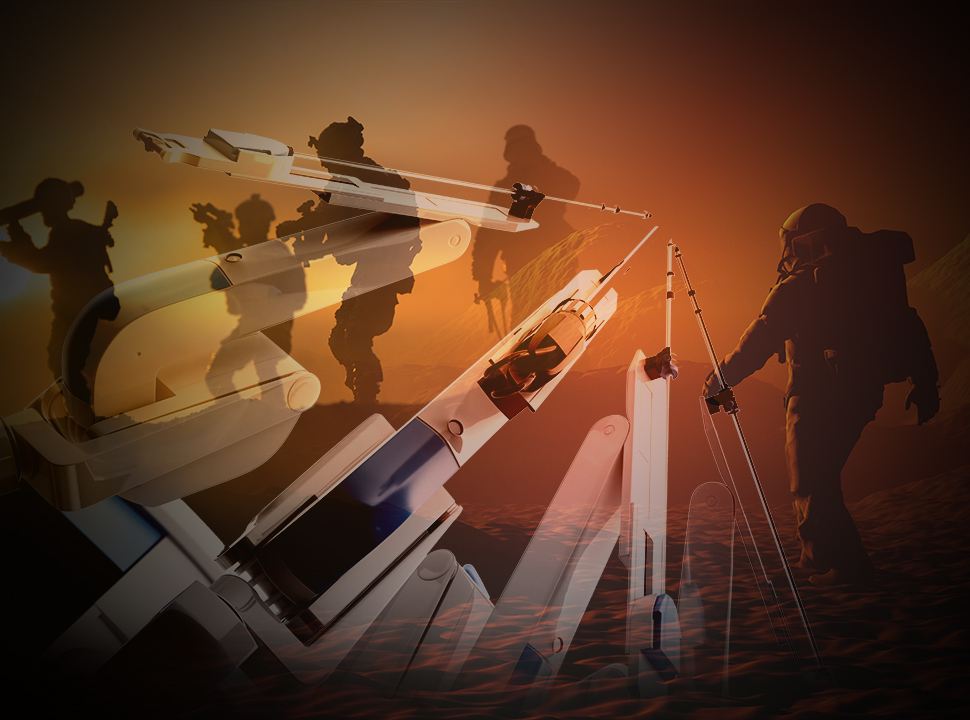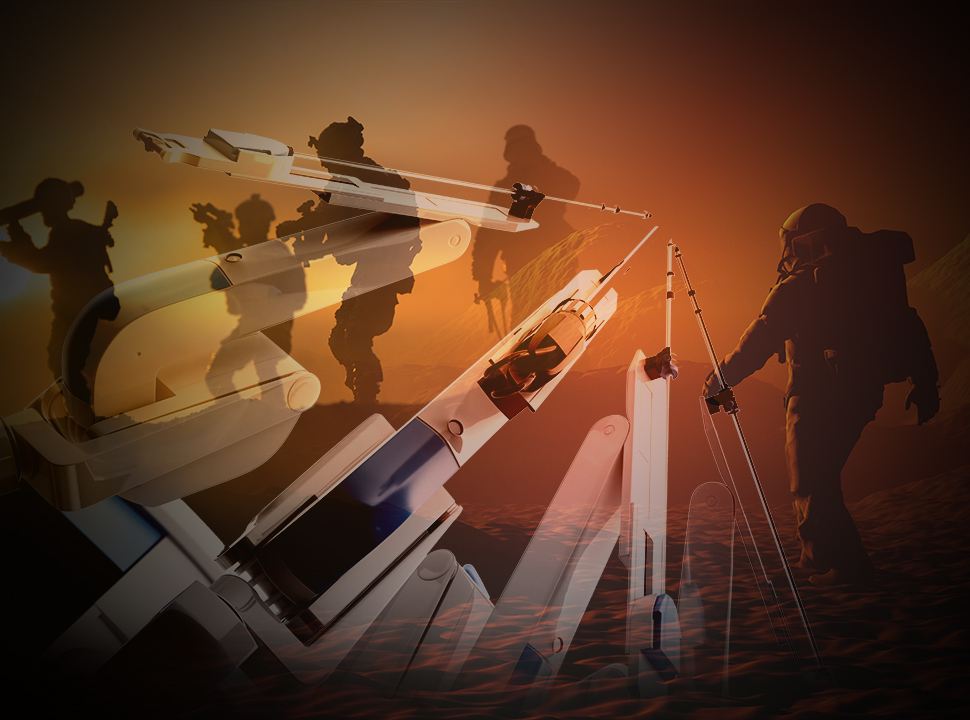 Mini surgical robots may one day autonomously repair equipment and operate on people remotely, and as far away as space.
Mechanical Engineers Prepare MIRA for the Next Frontier
Sep 26, 2022
A mini surgical robot might one day autonomously repair an astronaut's ruptured appendix on Mars or remove shrapnel from a soldier's wound deep in the battlefield, with little more than the touch of a button. But first, it must take a long trip.
Shane Farritor, a professor at the University of Nebraska-Lincoln College of Engineering has been developing the MIRA (miniaturized in vivo robotic assistant) for the last 20 years. A recent $100,000 NASA grant and a spot aboard the International Space Station in 2024 will help prepare MIRA for the next frontier of portable, remote surgery. The U.S. Army has also provided funding for MIRA's past development.
"Both NASA and the Army want to do surgery in very, very remote and crazy places," Farritor said. "Our small device kind of lends itself to that."
The two-pound MIRA consists of a 24-inch body – it resembles a bowling candlepin or the base of an immersion mixer – that can be securely fixed to an operating table, patient's bed, or other stable object. Surgical instruments, such as a grasper or scissors, can be attached to two six-inch 'arms' at its base, which includes an integrated camera. The arms also have cautery energy for cutting and burning. Virtual Incision, a startup who Farritor cofounded that's based on the Nebraska Innovation Campus, has also created a console where surgeons can control the arms and camera.
One of MIRA's main advantages is that it can work through a small incision that allows doctors to perform operations as noninvasively as possible. In one experiment, surgeons used the robot to successfully perform colon resections. Noninvasive surgery is the goal of most doctors, but working in small holes requires precise dexterity that's often difficult for humans to achieve.
Listen to the Podcast:
Rosie and Other Household Robots
"Robotics can help with that challenge," said Farritor, who was named the inaugural winner of the University of Nebraska system's intellectual property award, the Faculty IP Innovation and Commercialization Award, in April 2022. "The goal is to do surgery with as little collateral damage as possible."
MIRA'S other advantage is its remote capabilities. In a recent experiment, a retired astronaut used the controls to perform surgery-like tasks in an operating room 900 miles away. For its space station mission, MIRA will be securely placed in a cabinet about the size of a microwave oven and autonomously perform tasks, mainly cutting taut rubber bands and pushing metal rings along a wire, simulating different surgical procedures.
MIRA is currently undergoing FDA clinical trials, which Farritor expects to wrap up in a few months. The next test will be in space. Although Farritor expects it be a relatively short mission, one of the challenges will be securing MIRA in its cabinet to survive extreme vibrations during takeoff. The software is also being redesigned for extremely remote distances and to adjust MIRA's movements and precision for zero gravity operations.
Similar Reading:
Berry Picking Today, Robotic Surgery Tomorrow
"That is going to change a lot of the robot dynamics, and that's really a big part of what we want to demonstrate," he said.
While the space station mission will mark MIRA's most autonomous operation to date, autonomy is not the main goal. Instead, working autonomously will help conserve the space station's communications bandwidth and minimize the time astronauts spend on the device.
The fine tuning and extensive pretesting for the flight will be mainly up to University of Nebraska engineering graduate student Rachael Wagner, who joined Virtual Incision after earning her bachelor's degree in mechanical engineering degree in 2018. Those nontraditional mechanical engineering roles are further evidence of the multidisciplinary skills young engineers need in order to increase their value in today's job market.
Continue the Topic:
Robot Performs Laparoscopic Surgery
"I honestly encourage every ME student I encounter to learn more programming as part of the curriculum," Farritor said. "Everything you design as a mechanical system involves computers and programming. Engineers need to speak that language, if not be able to handle a lot of that work on their own."
While the space station tests will mark a big step in validating all the work done by the MIRA team, the giant leap in the robot's value will be proven in the future.
"We're trying to show that MIRA can perform surgery anywhere, anytime," Farritor said. "If we can do that on the space station, the thought is that we can do it just about anywhere."
Jeff O'Heir is a science and technology writer based in Huntington, N.Y.