Robotics Blog: Making Robots Ubiquitous Post-Pandemic
Robotics Blog: Making Robots Ubiquitous Post-Pandemic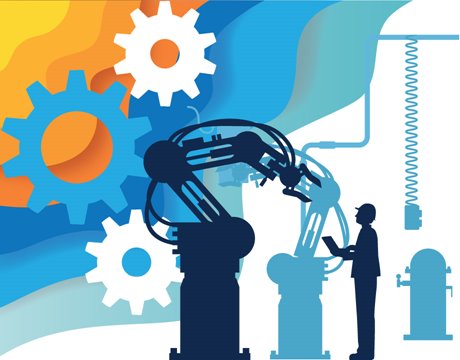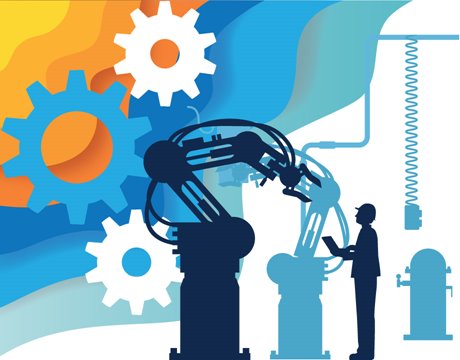 How hospitals, manufacturers, and supply chains will use robots to scale-up operations quickly and into the future.
When I first saw the video about Spot, Boston Dynamics' four-legged robot "dog" patrolling a park in Singapore to enforce social distancing rules, I have to be honest—I freaked out. But then, I watch too many episodes of
Black Mirror
, a dystopian science fiction anthology series on Netflix in which every episode tells a story of technology gone horribly wrong.
Then I found out that Singapore government also plans to use Spot at an isolation facility where the robot helps bring medicine to patients. The more I read about how robots were used for pandemic response when COVID-19 hit, the more accustomed I became to the reality that perhaps robots and humans could be companions in a post-pandemic world.
From ensuring social distancing to disinfecting rooms and delivering medicine as well as automating the production of personal protective equipment, we saw the emergence of mobile and autonomous service robots in hospitals, workspaces, and in factories during the coronavirus pandemic outbreak.
When the world returns to normality post-pandemic, will robots become ubiquitous? As part of the ASME's six-part video series
Rebooting After the Pandemic
, three experts recently shared their opinion on how robotics is addressing the challenges posed by the pandemic.
On Pandemic Response
"Roboticists have been thinking about disaster response for some time, so it's not that hard to see how those search and rescue ideas can be applied to pandemic response," said
Howie Choset
, professor of robotics at Carnegie Mellon University, where he serves as the co-director of the Biorobotics Lab. "There is a lot of robotics technology that can be applied here, such as building ventilators, that use robotics to make something that's both useful, cost-effective," he added.
Mark Stibich
, an infectious disease epidemiologist, who is the chief scientific officer and co-founder of Xenex, which develops UV disinfection robots that enable repeatable and reliable disinfection of hospital rooms using the no-touch method, shared: "When COVID-19 came, we were able to help the hospitals redeploy our robots into ER, screening areas, and respiratory carrier areas to sterilize those rooms. Over the years, there have been a lot of projects we have been wanting to explore but were not sure if the market was there. Now all those are live and we are able to develop further."
Further Reading
:
The Robot Will See You Now
Xenex is also seeing the robots being deployed into new areas of healthcare, including nursing homes, and an increased interest from airlines and hotels as they come back online, Stibich added.
Disinfection is not the only task robots can perform. Roboticists also adopted their existing autonomous platforms to operate within coronavirus wards by monitoring the patients and even delivering medicine. Israel-based RoboTiCan, for example, focuses on the development and integration of autonomous robotic platforms.
"In Israel, we saw a lot of demand for our robotic platform," RoboTiCan CEO
Hagai Balshai
said. "We used a platform previously developed for the agricultural field and changed for use in hospitals to prevent healthcare workers from getting exposed to the virus. We worked with doctors and staff to understand what they needed and deployed quickly." Trying to put autonomous robots in hospitals had been difficult earlier, according to Balshai, but the pandemic changed everything.
On Telepresence Robots
Telepresence has a strong potential for growth, according to Balshai. "Everyone wants a fully autonomous platform and a perfect match. But in reality, people are starting to understand they might not get everything, but that some of it will be sufficient. For example, telepresence for some specialist doctors in certain fields is a possibility now and we are seeing more acceptance of robotics. We are seeing it grow, and not just in the medical world. The need is also in factories where workers can't come."
Recommended for You:
Robot Applications-in-a-Box
"Creating a good telepresence is a difficult problem," Choset noted. "The presence we can provide is comparable to a Zoom phone call. Given the problem we have now, users are willing to tolerate a non-immersive experience. So that is an opportunity we can build on by solving not complete but partial problems and then build on our successes from there. From that perspective, we see a lot of potential for it to grow," he said.
Stibich agreed, "There will be more market for telepresence now and everyone seems to be more accepting. In telemedicine, people are recognizing the risk and convenience, so we are seeing the push toward it."
On Factory Automation
Factories already have automation and robots doing assembly, but people are also working alongside and supporting those robots. "In the short term, we will see vision tech grow to make sure people are maintaining social distancing and we will be more accepting of it," said Choset.
"There are also a lot of tasks where the person has to go fetch something. It's something the line worker shouldn't have to do—go to collect parts in what they call the "supermarket." That should have been automated anyway. We have improved automation in factories, but now companies will more likely bear the initial investment because they will have the added benefit of minimizing interaction between people," he said.
Editor's Pick:
Engineering the New Workplace After the Pandemic
Choset also expects automation to increase in warehouses. "We will now see greater adoption as we try to minimize human contact in these spaces. Where I would like to see automation go is the final mile, from the truck to the home, and there is a lot of potential there. I don't believe we will see drones picking up packages from a warehouse and delivering to your home, but maybe a drone flying from a truck parked on a block."
Watch the full video and tune in to more conversations about the role engineers will play in rebooting of our society after the pandemic on
go.asme.org/PostCOVID-19
Chitra Sethi is managing editor.
Related Content