Manufacturing Blog: It Takes the Right Team to Implement AM
Manufacturing Blog: It Takes the Right Team to Implement AM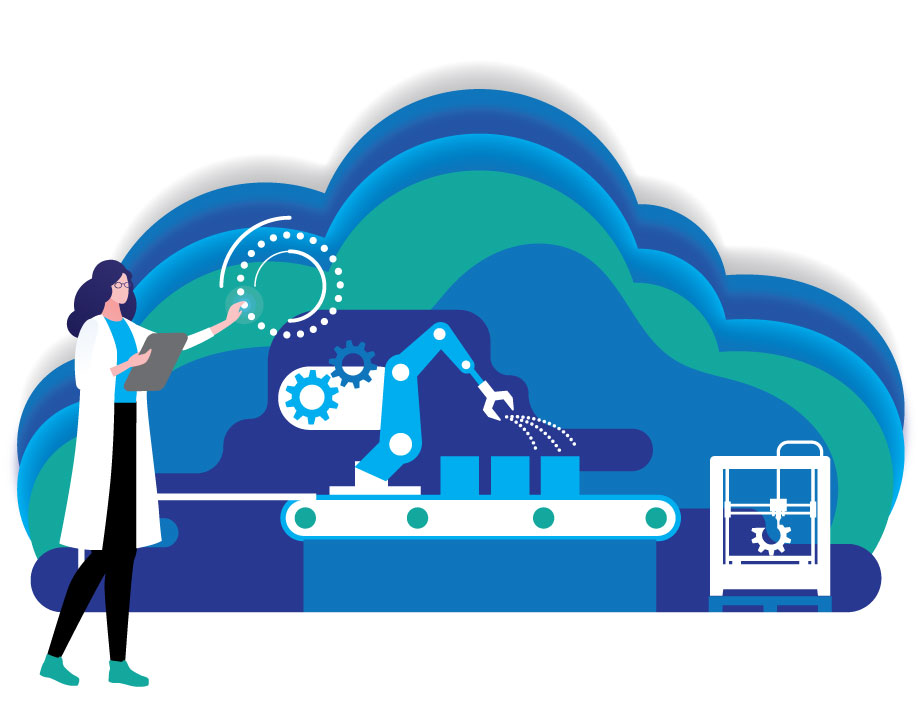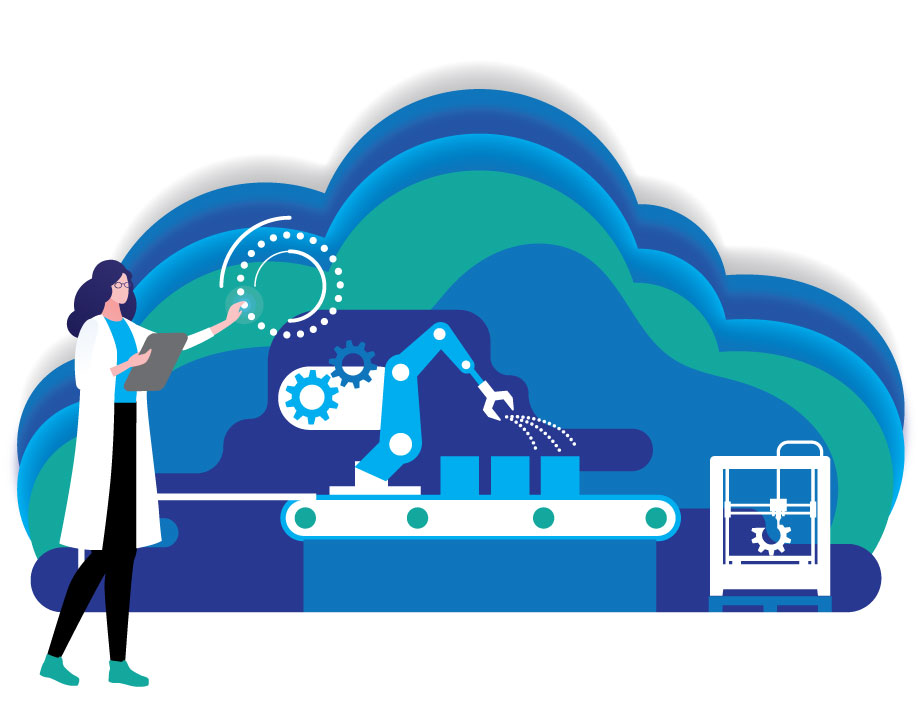 Improve your chance of success by relying on the experiences of others, including a diverse group in your own organization.
Additive manufacturing is built upon intricate, complex interconnections of sciences and disciplines that must come together to make the technology work. As the saying goes, "A jack of all trades is a master of none." It is unrealistic for an isolated company to master every specialty and have the resources to execute flawlessly.
Joining forces creates better solutions and accelerates advancements.
It's understandable if you overlooked this solution to deploying additive manufacturing. Overshadowed by the barrage of new product announcements, industry partnerships and collaboration may have gone unnoticed. But without that teamwork, breakthrough solutions may have never seen the light of day.
So, pause for a moment to celebrate this trend. Then contemplate the role that collaborations should play in your AM applications.
AM is multidisciplinary not only in bringing new solutions to market, but also when using it within your organization. All disciplines must come together to plan, execute, and qualify.
Additive Manufacturing Trends:
Looking Back at 2021 and Ahead on 2022
You have no doubt heard the phrase popularized by John C. Maxwell, "Teamwork makes the dream work," but Maxwell's entire quote is a bit of a warning about getting the right people together to implement a plan: "Teamwork makes the dream work, but a vision becomes a nightmare when the leader has a big dream and a bad team." In terms of AM, a lousy team lacks support from key disciplines, has gaps in the team roster, or has deficiencies in experience levels along the process chain. While buy-in from management and rallying cries from champions are vital, without the support and commitment of everyone, from design through qualification, AM efforts will struggle.
To make the dream work, build a strong team within your organization. But don't stop there; collaborate with others outside of your operations.
The AM body of knowledge is vast, and much of it is still being developed or yet to be discovered. To be egocentric (we can do it alone) is short-sighted, narrow-minded, and foolhardy. Improve your chance of success by relying on the experiences of others.
The example of
Deutsche Bahn
(DB) is instructive. DB, the national railway company of Germany, has more than 300,000 employees. True, many employees are aligned with daily train operations, but a sizable staff is responsible for manufacturing replacement parts to keep the cars rolling. Back in 2016, DB went looking for a network of AM knowledge into which it could tap. Finding nothing suitable, it started MGA (for "Mobility Goes Additive"), a network of suppliers and practitioners that unites to boost AM jointly.
Manufacturing Blog:
Software Can Help Identify Additive Manufacturing Prospects
DB now has years of AM experience and successes, yet it continues to find benefits from tapping into the collective knowledge. If an organization of this size needs collaboration, why would you think it is wise to go it alone?
For collaboration by companies of all sizes, I point to the
Additive Manufacturing Users Group
(AMUG), a group with which I've long been associated. The 34-year-old organization brings together both AM novices and those with decades of experience, and information sharing is at the very core of the program of its annual conference, which is being held this month. Novices leave the conference with vast stores of new insights for applications, operations, and technologies, while the highly experienced return, year after year, because they get information that is unavailable from within their companies.
Metrix Connect LLC, an ASME company,
also provides events for building these sorts of connections.
The wise veterans also realize that new insights and technologies are arriving on the scene at an impressive pace. Even if they knew it all—hint, no one knows everything about AM—they appreciate the information exchanges that keep them up to date and poke holes in unsubstantiated hyperbole.
More on AM:
Using Micro 3D Printing for Short-Run Production
The AM future is promising. To make the promise a reality demands teamwork via collaborations, partnerships, and joint efforts. That is why I say it takes "teAMs" to achieve "dreAMs," putting emphasis on the AM. And that is why I suggest contemplation of how you can build and expand your AM team.
Todd Grimm is president of T. A. Grimm & Associates, an additive manufacturing consulting
and communications company, and a 30-year industry veteran.
Related Content