Manufacturing Blog: How Manufacturers Can Implement Digital Transformation
Manufacturing Blog: How Manufacturers Can Implement Digital Transformation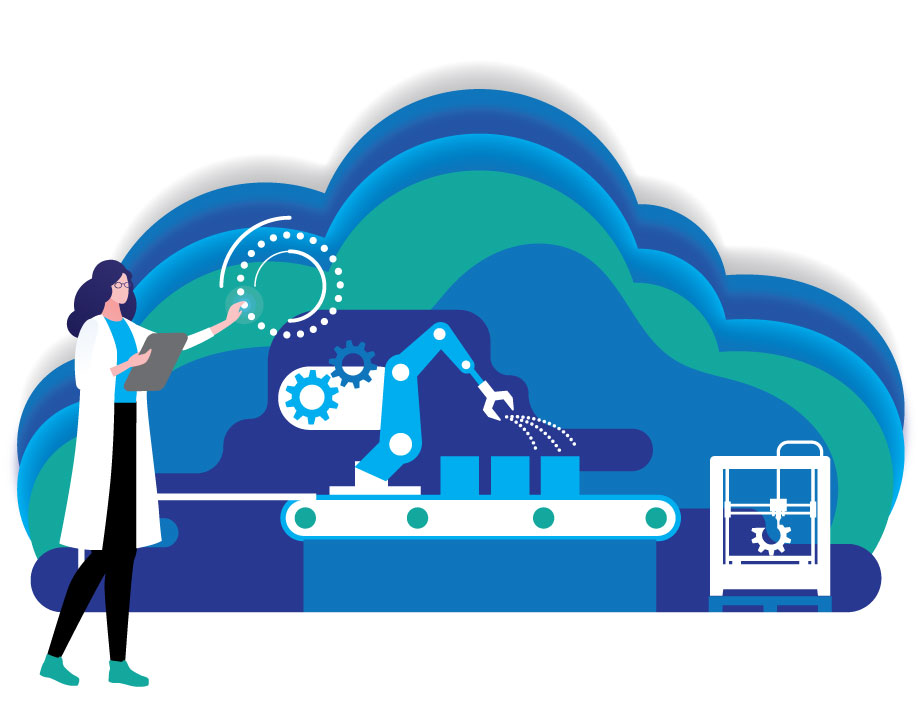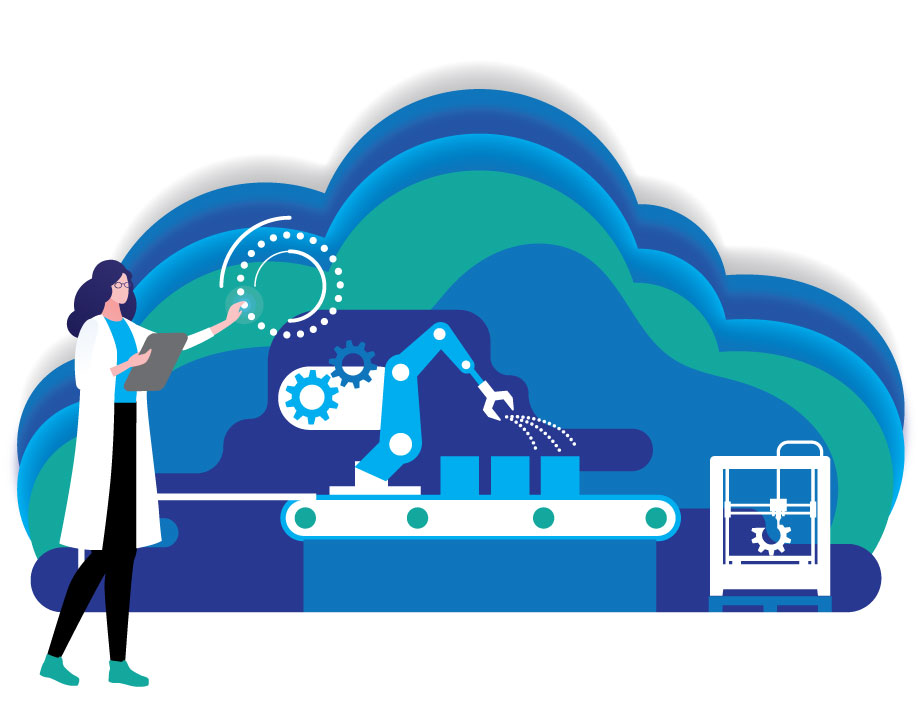 As the digital economy grows, manufacturing companies will need to embrace the steps taken by direct-to-consumer businesses to keep pace.
Over the last year, I have done a lot of online shopping. Before the pandemic, I purchased items from online retailers like Amazon for random one-off items, but grocery items, household items, or clothes always merited a trip to the store. Now, online food shopping, cleaning supplies, and clothing shopping have become regular online activities. The COVID-19 pandemic has pushed our commerce transactions into a digital ecosystem unlike any we have ever experienced before.
Business-to-consumer (B2C) companies were already poised to pivot in this direction. The average U.S. citizen is already digitally connected and has access to a plentitude of services for various needs; from takeout, groceries, laundry, and taxis, the consumer shopping experience is already a digital one.
With the shift of the digital economy, industrial companies are noticing that they, too, need to pivot into the digital sales front. A recent
McKinsey survey
showed that two-thirds of business-to-business (B2B) customers also prefer remote human assistance or digital self-service when making purchases, and 80 percent of B2B leaders reported that omnichannel sales—a multichannel approach that creates a seamless experience between online shopping and brick-and-mortar stores—were equal or more effective than traditional methods.
Listen to ASME TechCast:
American Manufacturing and National Defense
The McKinsey survey collected data from 350 industrial companies. The companies that were already digital leaders had a 47 percent total return to shareholders compared to the 27 percent of digital stragglers.
The main reason for this higher return on investment is that digital companies are streamlining the process and creating a digital ecosystem—starting with online purchasing, through manufacturing, and up to delivery. Companies have been able to reduce costs, improve the customer experience, and increase profits.
According to Gartner
, 36 percent of heavy manufacturing chief information officers reported that digital disruption caused operating cost competitiveness to fall behind their digitally advanced competitors.
Explore More About:
The Future of Engineering Workforce, Learning, and Skills
IBM's
2021 Digital Transformation Assessment: COVID-19 a Catalyst for Change
concluded that 67 percent of manufacturers had accelerated digital projects because of COVID-19 and 92 percent consider improving operational efficiency as a top priority. At the top of the list of systems and processes to strengthen included new digital design tools, manufacturing and service systems, automation, remote working and collaboration software, and remote monitoring. All of these improvements serve a more well-balanced digital ecosystem for manufacturers.
McKinsey has laid out a six-step roadmap on how to succeed at digitization for those manufacturers looking to push online digital systems.
A Business-Led Technology Road Map

Before taking on any digital opportunities, the c-suite operating officers need to develop a digital vision for their organizations. This must be a holistic approach and one that considers operability capabilities, access to resources, strategic distribution partnerships, pricing factors, and the level of disruption to current operations.

Developing and Upskilling Talent

Digital systems come with a learning curve for new and existing employees. To help the transition, company leaders should identify ways to enhance workers' skills and training. By acquiring new personnel or in the upskilling of their current workforce, companies need to identify ways to ensure their workers are up for the digital challenge.

Adopting Agile Delivery Methods

Companies will need to adopt new delivery methods that accommodate not only large-scale transactions but also small and medium-sized ones. By leaning on scalable digital processes, companies can adjust their delivery methods to ensure their manufacturing processes are adaptable.

Shift Toward Digital Technologies

Adopting new technology models is not just in the front or back of the end of the manufacturing process but should be carried out from the top-down. Companies need to identify gaps along all process steps and find opportunities to optimize via digital tools.

Data Management Architecture

Data analytics is the backbone of many IoT infrastructures found in today's modern factories. Without the proper collection and analysis of production trends, the design journey, and supply chain performance, companies cannot properly identify lessons learned to improve manufacturing processes. A proper method of data collection and analysis is required to propel any manufacturing company forward.

Adoption and Scaling of Digital Initiatives

The adoption and scaling phase is one of the most challenging parts of any digitization effort. To scale properly, manufacturing companies need to ensure proper customer service at a digital scale. These steps are as simple as following that an order has been delivered or perform transactions online via credit payments to match the expectations of B2C shopping. Ultimately, the guiding principles are to fully embrace the digital commerce process and transition manufacturing firms into the digital era.
Carlos M. González is special projects manager.
Related Content