Lab to Build Wooden Houses with a 3D Printer
Lab to Build Wooden Houses with a 3D Printer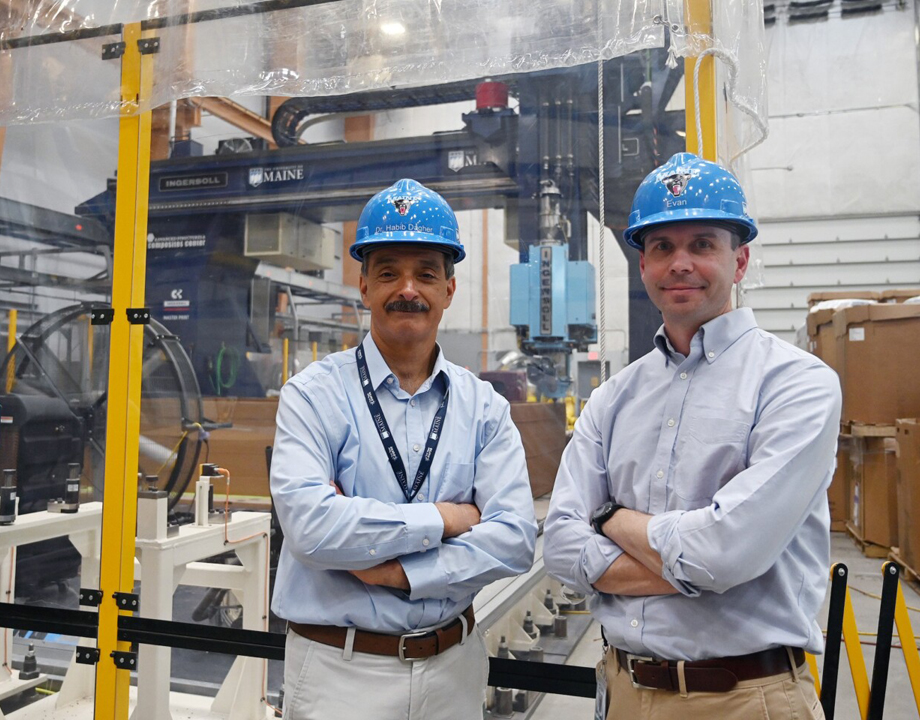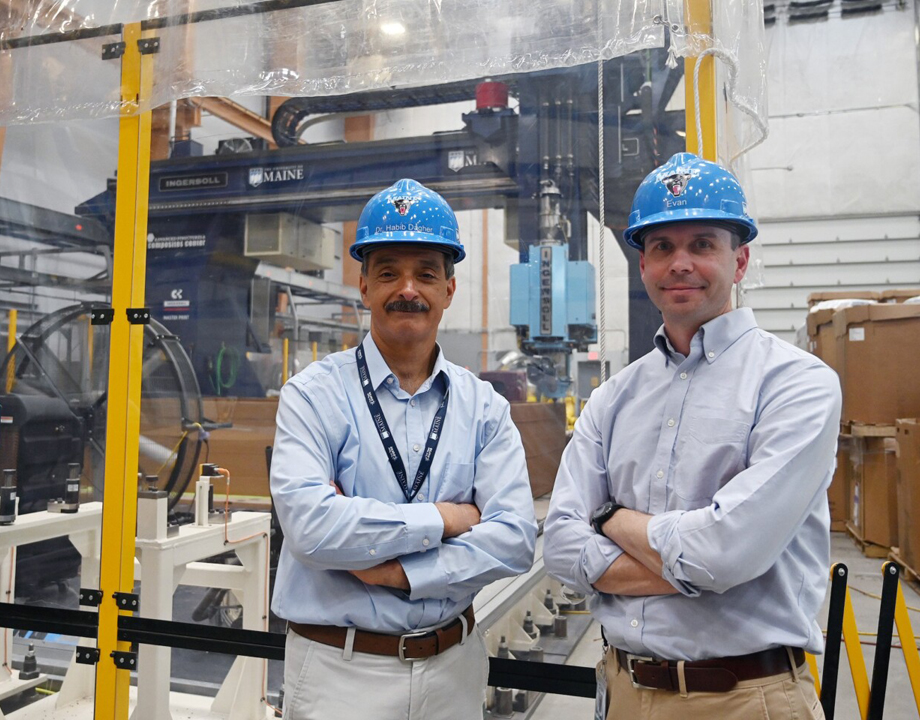 Habib Dagher (left), founding Executive Director and Evan Gilman, Chief Operations Engineer at UMaine's Advanced Structures and Composites Center. Shawn Patrick Ouellette, Portland Press-Herald.
The Advanced Structures and Composites Center at the University of Maine in Orono is putting its polymer 3D printer (the world's largest) to good use – quite literally. Researchers there plan to build good, cheap, and fast economical housing from wood that would otherwise go to waste.

Unlike most printed construction projects, which use concrete, the Center's project capitalizes on some of Maine's natural resources, specifically wood fibers and wood residuals such as scrap lumber, sawdust, and construction debris. In this way, they hope to sidestep the increased costs of traditional construction materials caused by supply chain disruptions.

The Center, in partnership with researchers at the U.S. Department of Energy's Oak Ridge National Labs in Tennessee, has created a way to convert the wood materials into a fine, powdery sawdust (what it refers to as "wood flour") that's then bound by biopolymers made from corn or other plants before the mixture is formed into pellets, melted, and extruded into a desired shape.
The initiative is just one of many innovations coming out of the new digital research laboratory that's been dubbed the "Factory of the Future," which advances research into large-scale, bio-based additive manufacturing that uses artificial intelligence and arrays of huge 3D printers. It is projected to be a $90 million facility that many anticipate will be no different than, say, a next-generation car manufacturing line, building sections of homes, or modules, before delivering them to sites where they are then assembled.
Read On:
Is 3D Printing the Future of Manufacturing?
According to Habib Dagher, founding executive director of the University of Maine's Advanced Structures and Composites Center, the hope is the lifespan of the homes it creates will rival and even surpass the quality, durability, and reliability of conventional housing.
A recent report by the Joint Center for Housing Studies of Harvard University underscores the need. It found a growing affordability struggle for both homebuyers and renters across the country and in Maine, stating that many Portland-area residents would have to double their incomes just to afford a home.
The Factory of the Future also solves another less-recognized challenge: older workers retiring and not enough younger workers coming into the field to replace them. In an age when developing technology often forces out the human element, many on the project point out that many tradespeople are still needed to finish out the 3D-printed homes.
Recommended for You:
7 Creative Ways Aerospace Engineers Use 3D Printing
The Center's solution also solves another dilemma facing the construction industry – a shrinking workforce due to older workers retiring and not enough younger workers to replace them. In fact, it's challenging to find drywall installers, electricians, and plumbers since many young people entering the workforce prefer working with computers or other less-physical tasks.

And as is the case (or at least hope) with most technological advancements, the development of the Center's new construction material will greatly reduce construction costs by essentially adding value to low-grade wood residuals that are cheaper than lumber. By using its emerging robotic and artificial intelligence technology to automate construction, it's predicted a traditional stick-built home can be constructed faster and less costly, but equally as sound.

You Might Also Like: 3D Printing Technologies Rise to New Levels

Mark Wiesendanger, development director at MaineHousing, the state housing authority, said all indications suggest the material looks to be both weather- and insect-proof, and because the material is natural, it's equally as environmentally friendly and doesn't off-gas like plastic products.

The Center, in collaboration with MaineHousing, is currently building a prototype—a single housing unit, which they hope will be ready for outdoor testing by the end of the year, according to reports. It anticipates that the facility could "print" a 600-square-foot house in as little as three days, including the walls, roofing and floors. The technology could someday also be used to create apartment buildings, the researchers said.

Michael Beachum is an independent writer in Dallas, Texas.
Related Content