Inflatable Space Station to Make Space Accessible
Inflatable Space Station to Make Space Accessible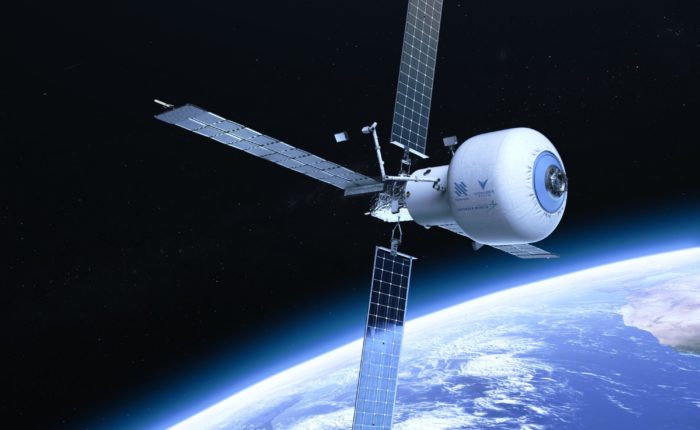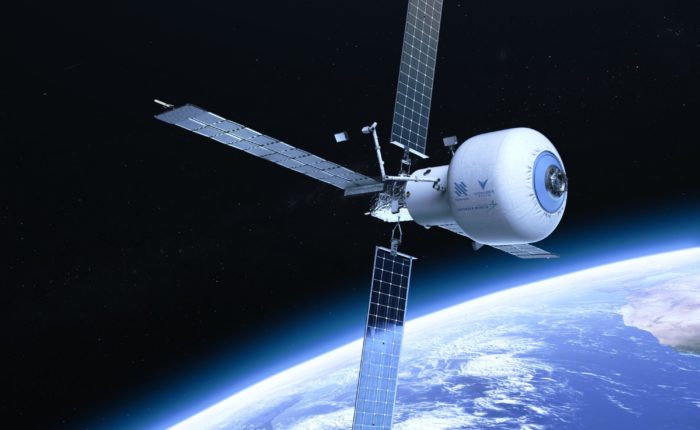 Starlab will be capable of supporting up to four crew members in space for long duration research. Its developers hope it will also serve as a hub for manufacturing and entertainment. Image: Nanoracks
With the International Space Station (ISS) being decommissioned by NASA by 2030, there will soon be a lot of "space" for new business in Earth's lower orbit.
Nanoracks, an aerospace company with bases in Houston and Washington DC in the United States, Abu Dhabi in United Arab Emirates, and Turin, Italy, is developing Starlab — a continuously crewed, free-flying commercial space station that will one day serve as a hub for research, manufacturing, and entertainment.
The company currently operates the George Washington Carver (GWC) Science Park aboard the ISS, which Nanoracks named in 2021. The GWC Science Park is the first-ever designated science park in space, and Nanoracks plans for it to serve as the core of Starlab's mission.
"Space can provide an opportunity to learn things that we can't necessarily learn on the ground," said Marshall Smith, senior vice president of Space Systems for Nanoracks and former deputy associate administrator for NASA's Systems Engineering and Integration, Human Exploration and Operations. "Our goal with Starlab is to make activities such as scientific research, manufacturing, and entertainment in space much more affordable and available to not only private investors, but also to other countries that want to get involved."
Watch This Next:
NASA's Dart Spacecraft: A Planetary Defense System
Smith admits that the 2027 timeline to launch the first Starlab into orbit is a bit tight, but it's necessary if the company wants to be a leader in the low-Earth orbit (LEO) economy. So far, the team has developed a comprehensive design plan that includes three major components: an inflatable structure, metallic structure, and a propulsion system.
The inflatable structure is durable, compact, and lightweight. Smith explained that the multilayer Kevlar-like material can handle orbital debris impacts better than traditional metallic materials used on the ISS such as aluminum, steel, or titanium. The Kevlar-like material also can more effectively deal with radiation. As for the Starlab dimensions, they can get roughly four times the volume for the same amount of metallic structure mass.
"We're limited on the size of what we can launch," Smith elaborated. "We couldn't make a super large vehicle unless we were to build it in space. But with inflatables, we can more quickly and easily make larger structures a reality."
More Space Content for You:
Engineering of the Webb Space Telescope
Taking lessons from the ISS, Starlab will be capable of supporting up to four crew members in space for long periods of time. It will have the usual sleeping and living quarters, as well as areas for entertainment and eating. There will be three to four docking ports on the structure for crew and cargo, and a robotic arm that can service the station, much like what is used on the ISS today.
"One thing Nanoracks does very well, which they've learned more than anybody else, is how to operate science payloads in space," Smith said. "We've been working on the ISS for about a decade. We've launched and managed more than 1,000 science payloads from 30 different countries and deployed nearly 300 satellites. So we have a broad area of engagement, and we'll continue to grow that as we move forward."
Outpost in Space
Currently, the Nanoracks team is finalizing Starlab designs, deciding on systems and subsystems, and assigning roles. Everything will be developed on the ground, including outfitting the Starlab with payloads, so all that's left to do once it is delivered into orbit is to inflate the station. Smith said that the crew will be able to begin full operations immediately. The first major review is set for mid-year.
Selected for You:
Engineering a Refrigerator for Space Travel
Beyond the initial launch, Smith said they hope to have many Starlabs that will serve multiple functions, allowing for even more work to be done in the LEO. Nanoracks also has plans for "outposts," which will be converted out of the upper-stage vehicles typically discarded after a payload is delivered. Their sustainable solution will transform these discarded vessels, or "space junk," into additional space for research. Smith added that Nanoracks is looking at ways to collect and dispose of other "space junk" using the outposts.
Overall, Nanoracks offers an exciting array of technological advancements that will make future space missions accessible to civilians in the very near future.
Cassandra Martindell is a science and technology writer based in Groveport, Ohio.
Related Content